Obviously, creating graphics must be related to graphic design software. Although, a talented designer can create beautiful graphics with just Paint. However, powerful and easy-to-use graphic design software is still a must-have weapon for all graphic creators.
For professional graphic designers:Graphic design software has become an extension of their artistic ability. They even regard their favorite graphic design software as a second language. For example, CorelDRAW Graphics Suite 2020, which has a professional vector illustration, layout, photo editing, and typography tools. Although it has an expensive cost and a steep learning curve.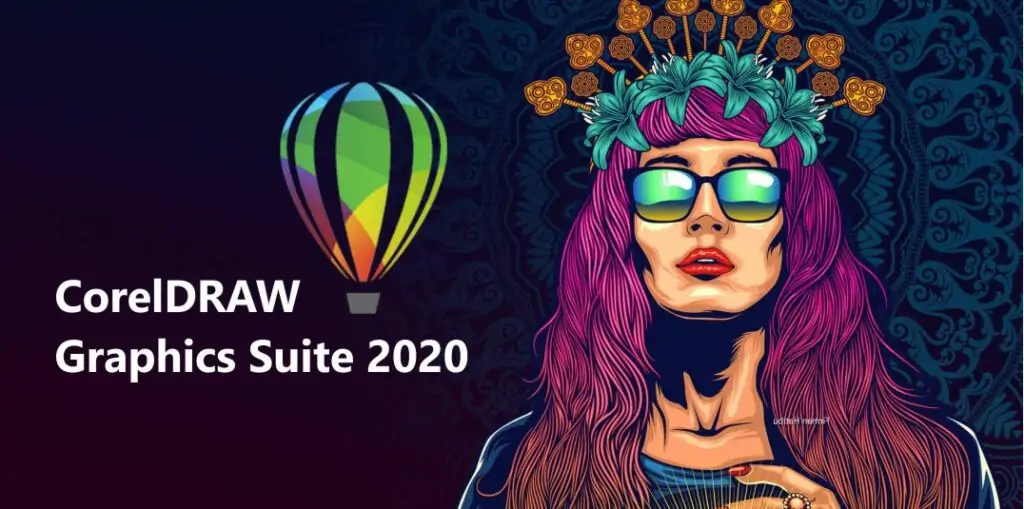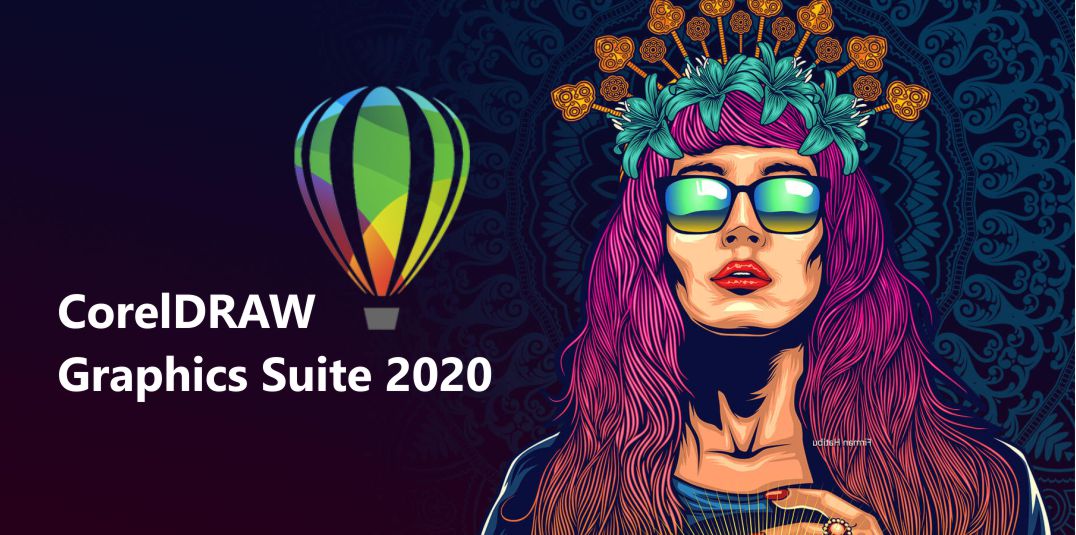 For junior graphic designers, beginners, or non-designers:Expensive costs and steep learning curves are precisely their biggest obstacles. Therefore, a smooth learning curve, affordable prices, and even free are the first step. And with professional design functions, intuitive control interface, and simple operation method, they are better choices. For example, the online graphic design software -Drawtify, also has a professional vector illustration, layout, photo editing, and typography tools. In addition, its huge online design resources and rich design plug-ins, as well as high-quality editable design templates, can help everyone to exert their creativity. And it can be used for free forever.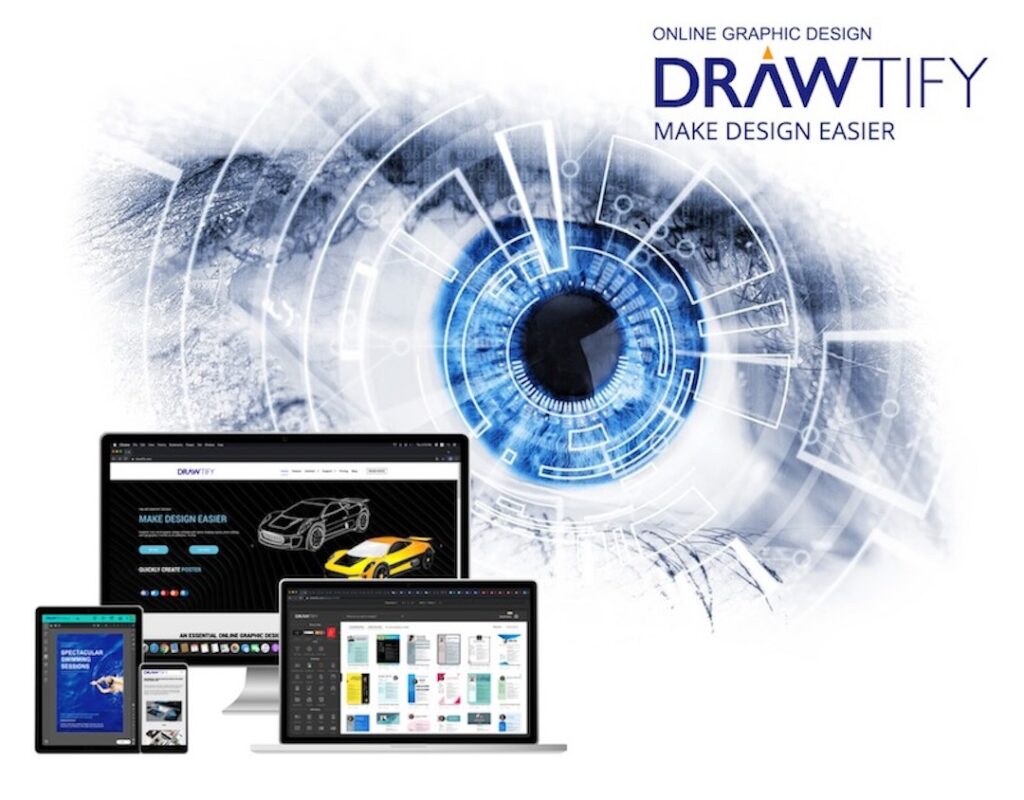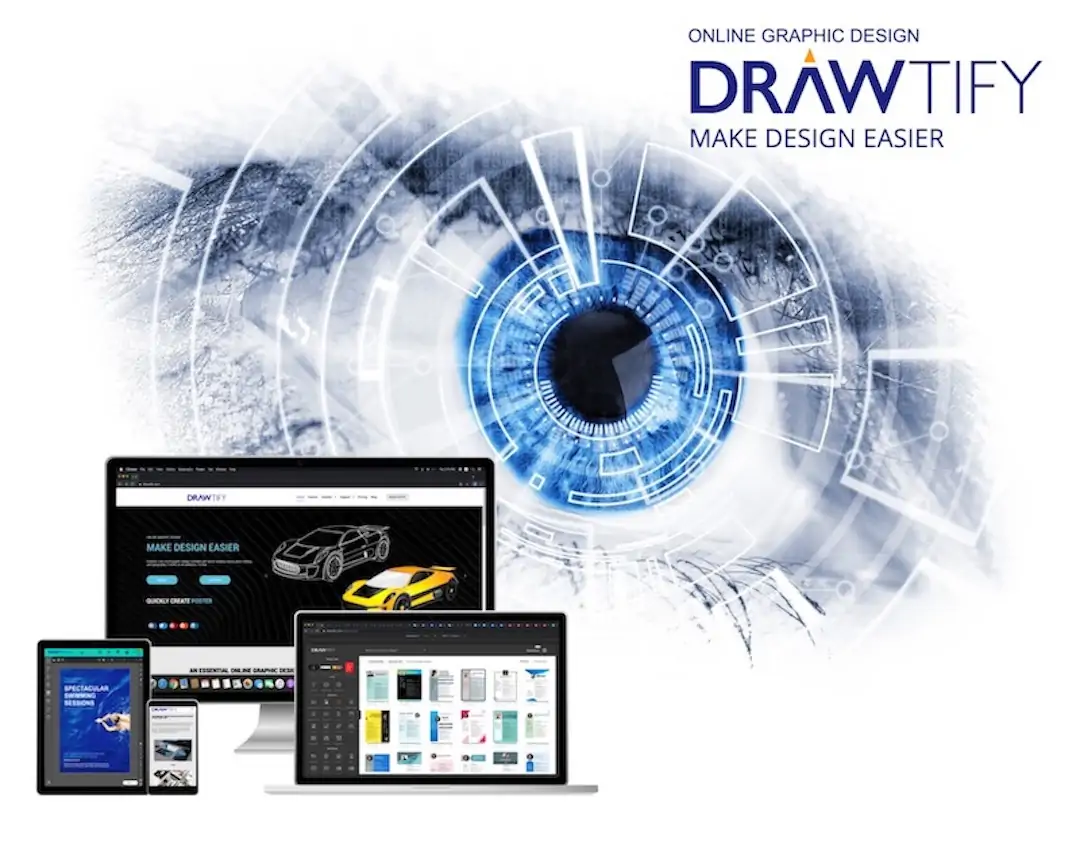 So. Which graphic design software to choose? Is the authoritative and expensive CorelDRAW? Still powerful, easy-to-use, and affordable (even free) Drawtify.
Don't worry, we have made a simple comparison. Reading the following content can help you make a choice, or leave your suggestions to help us improve.
The best graphic design software:
CorelDRAW VS Drawtify
Although, it is well known that Illustrator is one of the most popular graphic design programs in the workforce, dedicated to creating vector art. However, we finally chose to hide it here. Because the learning curve of Illustrator is really too steep.

CorelDRAW Graphics Suite 2020:Recommendation Index 4.5
CorelDRAW Graphics Suite 2020 is the latest version of Corel illustration and graphic design software. In addition to CorelDRAW, which is mainly used for vector and page layouts, the full version also includes a photo editor and typography tools.
In addition, the full version provides 10,000 digital images, 2,000 photos, and 1,000 fonts to create designs. This saves a lot of time without having to search for photos or artworks from scratch or elsewhere.
CorelDRAW has many advanced features, you can even create your own QR code, which contains text, images, and colors.
Although the software has a rather steep learning curve, once you finish learning the program and all its functions, it will become friendly.


Pros:
Resizes fonts and vector graphics
Package of programs including photo editing
Supports 100+ file formats, including Illustrator and Photoshop
Create your own QR codes
Content Exchange for sharing designs with a community of other users
Great customer support
15-day money-back guarantee
Cons:
No free trial
Higher learning curve
Limited resources
CorelDRAW Graphics Suite 2020 Perpetual license: $499.00
365-day Subscription:$249.00
Subscribe for only $20.75 monthly (billed annually)
……
Drawtify:Recommendation Index 4.8
Drawtify is an online graphic design software with vector editor, layout, photo editing, and typography tools. It works on all platforms. It's free.
An essential online graphic design software in the visual age. Drawtify can be used almost without learning. It simplifies professional design functions, integrates rich online resources, and provides rich editable templates. Enable everyone to create engaging designs like professional designers.
Drawtify completed certain functions that other online design software couldn't, For example, vector editing, special effects, custom animations, path text, textured text, borders, powerful gradient colors, etc.
Like CorelDraw, it is not only a vector editor but a complete graphic design software based on vector editing. The collection of online resources, rich editable templates, and powerful plug-ins make the design easier.
Serving graphic designers, editors, and brand owners. And people who need beautiful business graphics. You can use Drawtify's online graphic design software to quickly create beautiful graphics. Such as the brand, marketing, social media images, and digital publications. Even create simple animations.



Pros:
Easy-to-use vector editor that can adjust the shape and size of fonts and vector graphics.
One-key smart drawing.
In addition to the basic layout function, an art layout has also been added
Photo editor, including filters, special effects, and one-click art photo frames
Typography tool based on vector editing
Support online storage and real-time storage
Support multiple file format import and high-definition download, even print directly
Rich resource library, 1M+ HD photos, illustrations, and vector graphics. Integer Pixabay and Unsplash.
Rich design plug-ins, including QR codes, barcodes, charts, maps
Built-in 1K+ element library, 20K+ icon shape library
Built-in 3K+ high-quality editable design template
The online operation, suitable for almost all platforms, no need to download and install and permanent automatic update
30-day money-back guarantee
Cons:
Browser-based means you must have internet access to design
Phone editing is currently not supported
Drawtify permanent license: Free.
PRO 365-day Subscription:$99.99
Subscribe for only $8.33 monthly (billed annually)
……
In addition,
It is also an online graphic design software.
What is the difference between Drawtify and Canva?
Drawtify does not want to replace Canva. It just completed certain functions that Canva couldn't. For example vector editing, special effects, custom animations, path text, textured text, borders, powerful gradient colors, etc. Qrcode, charts, maps, and other plugins are also built-in.
……
In view of the above comparison,
If you are a professional graphic designer, CorelDRAW may be your best choice. Of course, Drawtify can also serve as your design assistant. It can satisfy your creativity anytime, anywhere, or even just as your resource library, brand library, or creative draft maker. And you don't need to pay any cost, because Drawtify is free.
Yes, you can hire an advertising agency or graphic design company, but if you feel creative and don't mind the challenge, you can try to use Drawtify to design your own brand logo, create a business image, make marketing materials, and Stunning social media pictures.
Join Drawtify. You don't have to be a professionally trained graphic designer or spend a lot of money to make your brand look like a million dollars.
……
Drawtify related articles
Drawtify's online graphic creator is the best gift for 2020
How to reduce costs – Drawtify is a free graphic creation tool
#1 Powerful online graphic design software, the next chapter | Drawtify
Make design easier|How will Drawtify help you achieve it easily