Quickly Create custom vector logos
with Drawtify's free logo maker
The logo is the starting point for all brands, not only the brand image but also the soul of the brand. Therefore, it is very common to find a "free logo maker" on Google. However, no matter who it is, if you choose a logo creation tool that does not have a vector drawing function to create a logo, it is not correct. 
Because non-vector logos cannot be enlarged and remain clear. In addition, using the vector drawing function to obtain proprietary shapes and fonts is the most basic requirement for logo design. 
Of course, if you are willing to use a non-professional online logo maker to create a logo that is similar or even the same as other logos, 99% of us may remain silent because they are not visible.
If you find Drawtify while searching for an vector logo design. Please click now. Because Drawtify is a professional online graphic design software, and it has a powerful vector editor function, just like the online version of CorelDRAW. And it's free.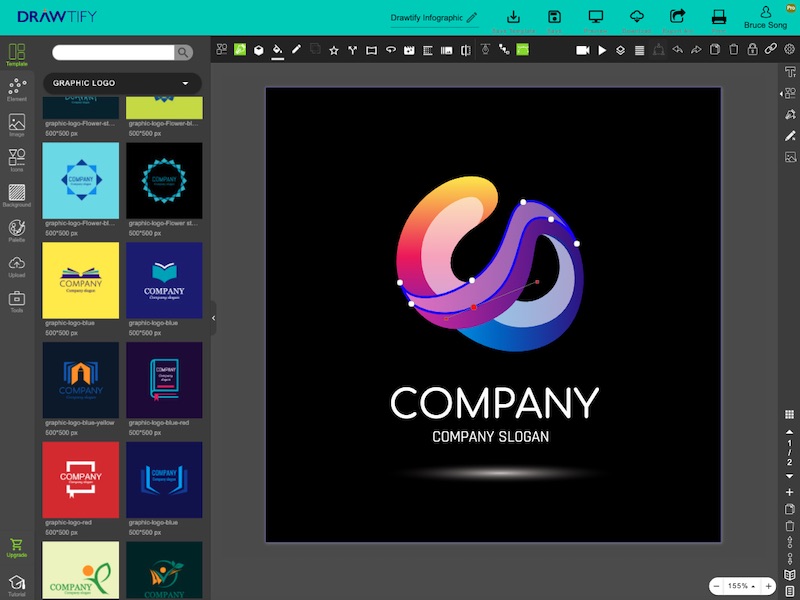 Drawtify has a series of powerful and easy-to-use design functions, such as special effects, plug-ins and huge online resources, and high-quality design templates. Not only can it be used as a professional logo design tool, but it can also complete almost all commercial graphic designs. Even create dazzling animations.
Join Drawtify, in just a few minutes, you can get amazing custom vector logos design, exquisite 3D logos, and animated logos with simple operations.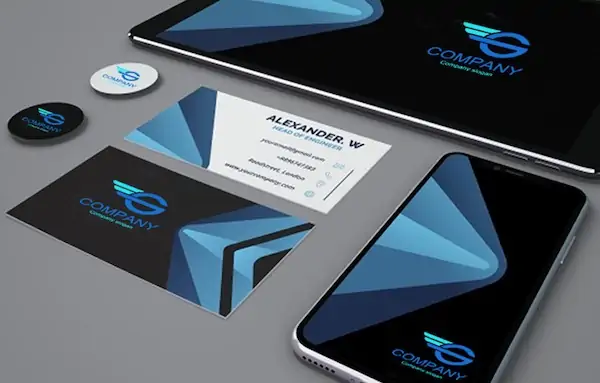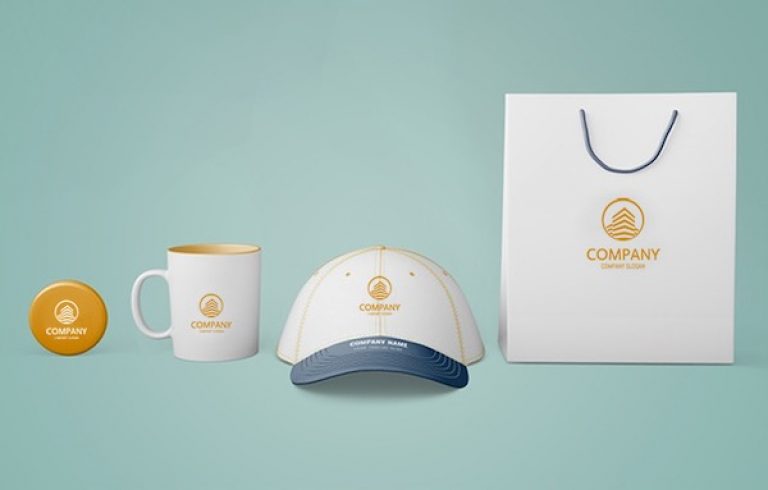 Powerful & easy-to-use free logo maker
Your logo is a symbol of the brand, it will accompany all your business activities, whether it is a brand image or marketing image.
Now, choose an online logo maker, are you ready to start creating your own custom logo?
No design experience? No problem.
Because Drawtify's free logo maker has built many high-quality editable logo templates. The excellent vector editor is as good as the online version of CorelDRAW. It allows you to quickly and professionally create eye-catching custom vector logos design. Add appropriate functions, and you can even get 3D logos and animated logos. 
Even, if you are not a designer, Drawtify's online logo maker can help you create from blank files with its optimized design features and friendly interface.
Video tutorial: 
When consumers first come in contact with your brand, one of the first things they will notice is your logo. A well-designed logo keeps buyers interested and shows that you are committed to providing a quality experience for shoppers.
Effective logos typically follow these general principles:
You want your logo to be more than just a pretty image. It needs to be memorable so you can stand out against the hundreds, or even thousands, of other sellers in your product market.
How to Make a vector Logo design
There are lots of free tools available online that explain how to make a logo if you would like to do the design work yourself. Or, if you have space in your budget, you could outsource the task to a design firm or freelancer. Your decision will also depend on how much involvement you would like in the design process. Start create a custom vector logo design  now.
Use online design tools like Drawtify's free logo maker, or pay for professional vector software like Adobe Illustrator. Most sites have blog posts or instructions on how to make a logo with their software. If you use a free site, you may have to pay to download high-resolution images for printing.
The main benefit is you are in complete control of the process, from sketching to final design. Start use make a vector logo design now.
More pricey than doing it yourself but less costly than hiring a design firm.

You get what you pay for (less for quick, easy designs, more for high-quality designs).

You do not have much input beyond your initial proposal and a round or two of edits.
Most expensive option, but the highest quality of work.

You have little to no input beyond the initial consultation.

 

If you do not like the final product, you are out a lot of money.
Before paying the trademark fee, it is best to know the direction of the logo. Use a free online logo maker to create models so that designers have a clear understanding of what you want. Maybe a good idea.
How to make a vector logo design with Drawtify logo maker
 Immediately use Drawtify's free logo creator, only needs 3 steps and can be completed in just a few minutes.
Step 1
First enter the design center of Drawtify's free logo maker, and then click "Logo" on the left, including "Text Logo" and "Graphic Logo". Choose your favorite logo template in the template gallery.
Step 2
Then click the template to enter the design editing page. And double-click the text in the template to modify the name and tagline. And redefine colors, shapes, fonts to achieve uniqueness.
Step 3
In the end, preview and save online, next choose the format to download.
Throughout the design process, you can complete it in a few minutes and get an amazing and exclusive custom vector logo design.
 Now, you may need to try more. But don't worry, because all the design features of Drawtify's logo design tool, built-in resources, and editable templates are free.
First, browse more templates in Drawtify's free online logo maker to fully stimulate your creativity.
Then, click the favorite logo template to enter the design editing page, or create a blank file.
Then, add or modify the relevant information. Use the vector drawing function to create or modify shapes and fonts. Adjust color, layout.
Of course, you can also try to add or modify special effects, such as 3D, shadows, etc.
Drawtify recommends that you try more design features to get the most satisfying custom vector logo that matches your brand's characteristics. And it's free.
In addition, if you need your logo to appear in any scene, it is recommended that you use Drawtify's free online logo maker excellent animation function to create a more dazzling animated logo.
Start enjoying Drawtify's free logo maker.
You can use Drawtify's online logo creator to create excellent custom vector logos design with its vector drawing function in minutes. Of course, after fully demonstrating your creativity, your own custom vector logo design should be more eye-catching than the template below.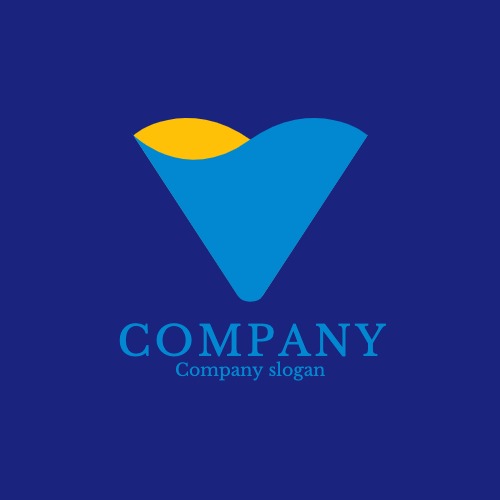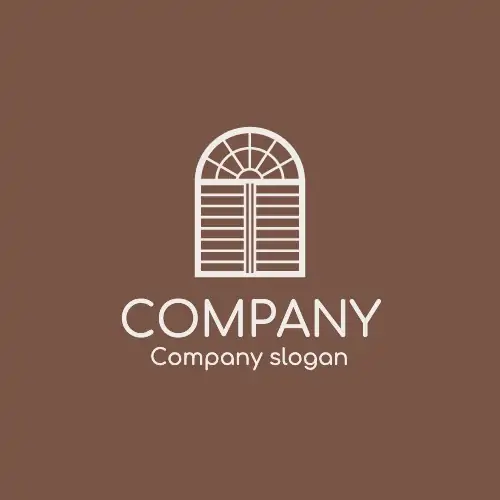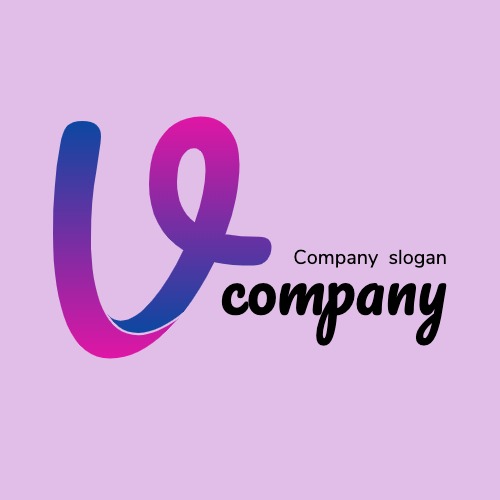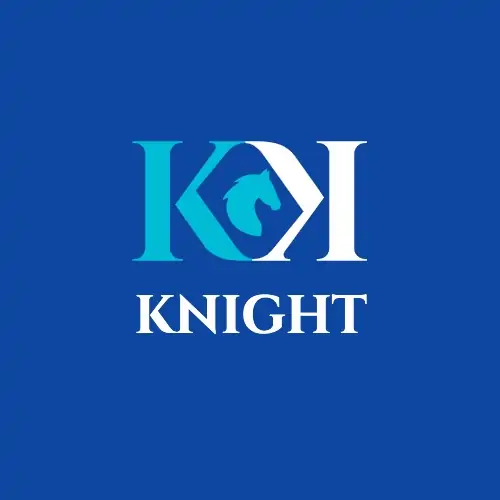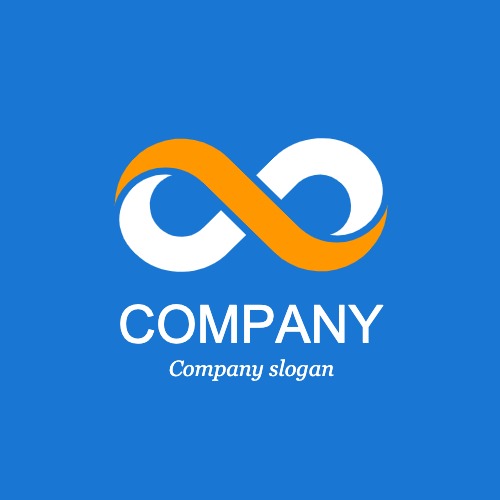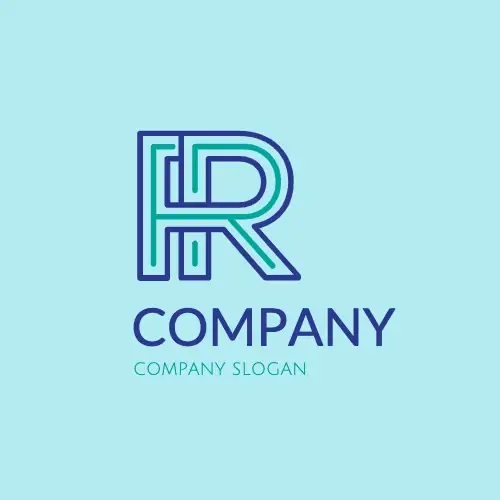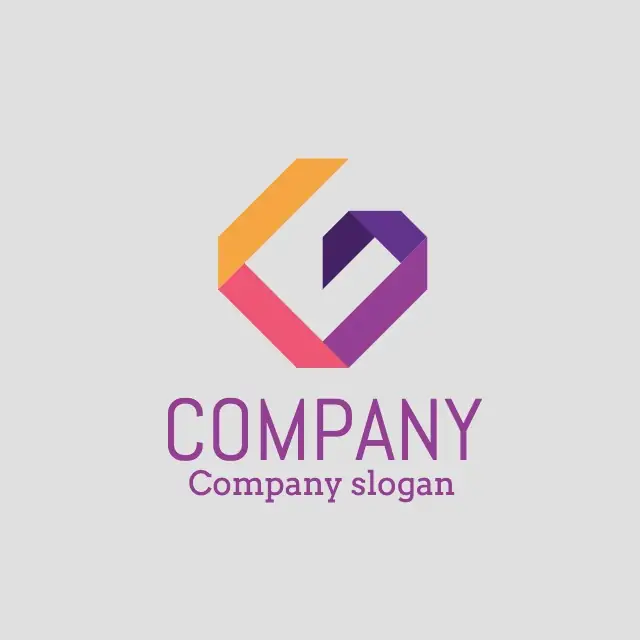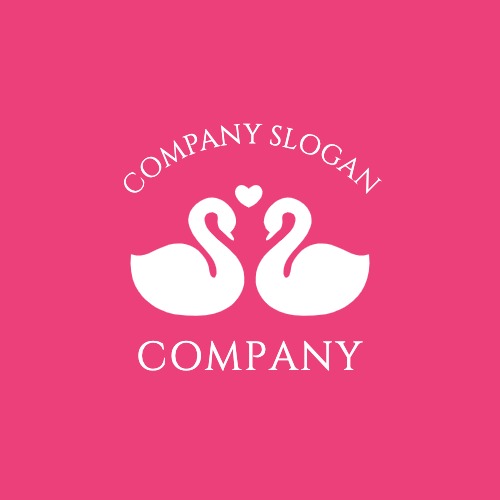 Online logo creator is no download, no expensive design fees, and no learning difficulties.
No need to find design materials across platforms, and worry about any copyright issues.
Drawtify's free logo maker runs completely online and is constantly updated, so you don't need to download or install any other software on your computer. 
Of course, you can download an app for MAC and windows.
Just log in to www.drawtify.com, and create an account, then browse the templates and create your own custom design tasks.
You can visit the user center of Drawtify at any time to choose any saved design. Just choose your design, add your edits, and click to download or publish and share as needed.
But you need to pay attention to:Free users have 40MB of storage space. PRO users have 1GB of storage space.
No matter how many templates are selected and how many design tasks are created, No matter how many images and design elements are used or uploaded in the design, No matter how many powerful and easy-to-use design features you use, The whole process is free.
But You need to pay attention to:Free users can only choose low-quality JPG format for download. PRO users can choose JPG, PNG, PDF, SVG format high-definition download, you can print directly.
And you can even download animated videos.