The most important design task in the certificate is the honor certificate. Because the certificate of honor is recognition and reward. Moreover, it has many styles. Therefore, the creation of certificates is a basic plan for companies, institutions, and organizations. Although, creating a certificate is not easy. However, Drawtify online certificate maker can help you easily become an amazing certificate creator. Because it is a free certificate maker. It's online and easy to use.
Obviously, the powerful graphic design software Drawtify Designer will be your best choice. Because it not only has a powerful vector editor and excellent layout functions. At the same time, Drawtify also has a professional photo editor and typography tools. And built-in huge online design resources and rich design plug-ins, as well as high-quality editable design templates. The most important thing is that Drawtify has a friendly control interface, whether you are a designer or not, it hardly needs to learn. Therefore, Drawtify is not only a professional and easy-to-use free certificate creator, but also can help you complete almost all graphic content design. And suitable for everyone.
Join Drawtify. You can get amazing customized honor certificate in minutes.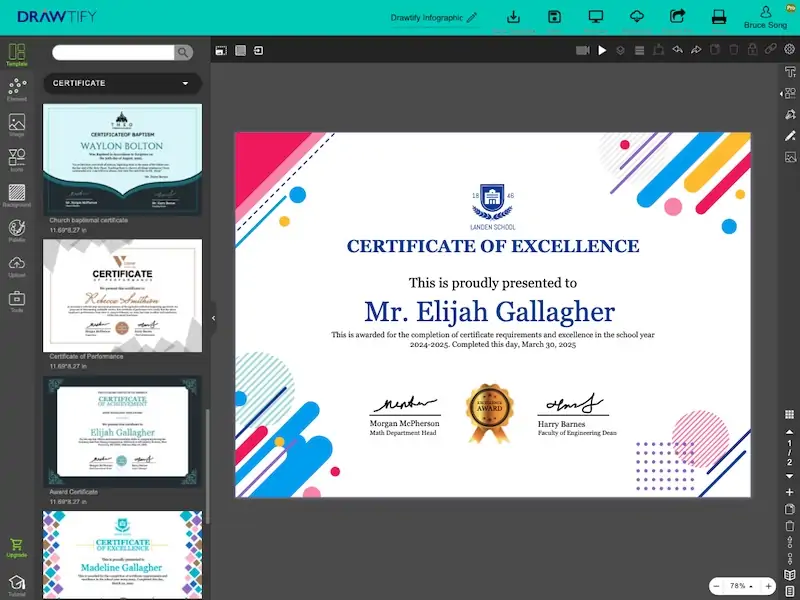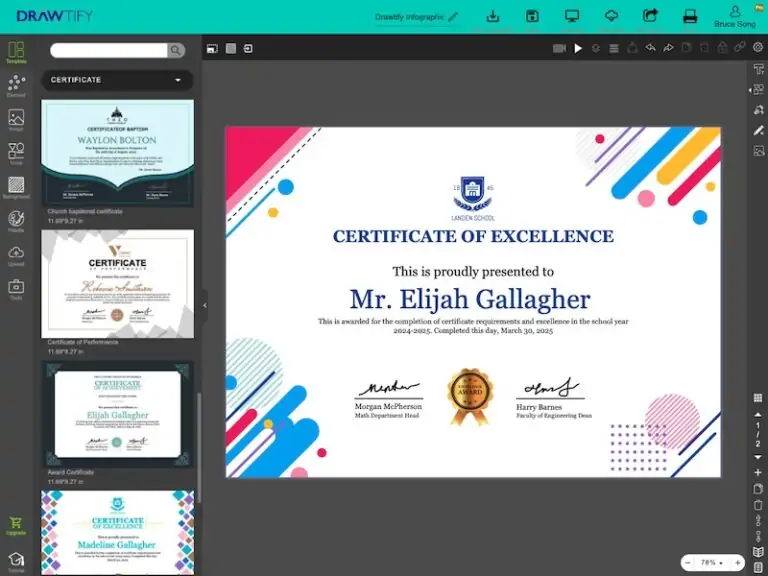 Drawtify is an online certificate creator.