Drawtify is an online graphic design software with professional vector drawing, layout, photo editing, and typography. It works on all platforms. It's free.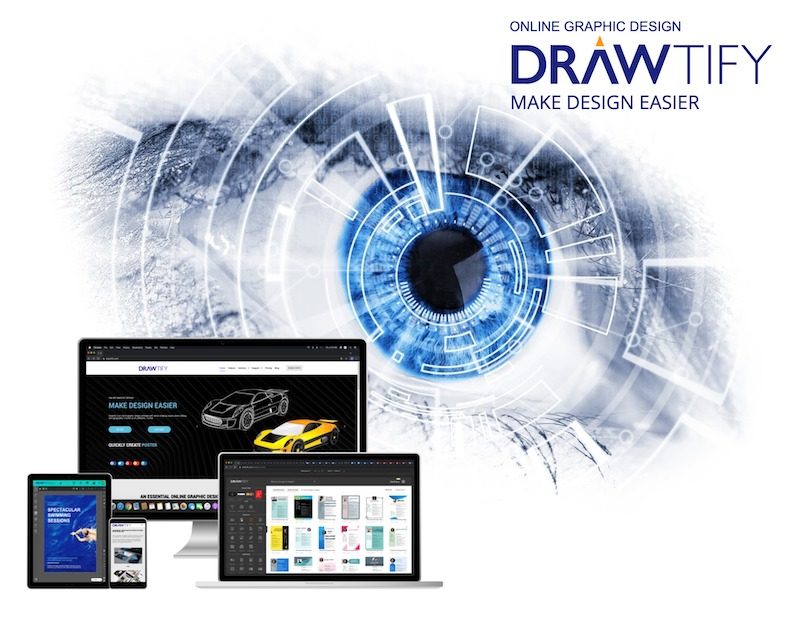 In the visual age, everyone is a reader and creator of content. But creating beautiful graphics is not an easy task unless you are a graphic designer.
So, whether you are looking for the help of a graphic designer, looking for an online graphic design tool, or buying expensive local software. In the end, you must face costly design costs, too simple design functions, and a steep learning curve. However, these are not what you need.
Not like most online graphic design software. Drawtify provides high-quality design templates and rich online resources and integrates a series of practical design functions. So make Drawtify the best online alternative to CorelDRAW, InDesign.
So, Drawtify will be your best choice!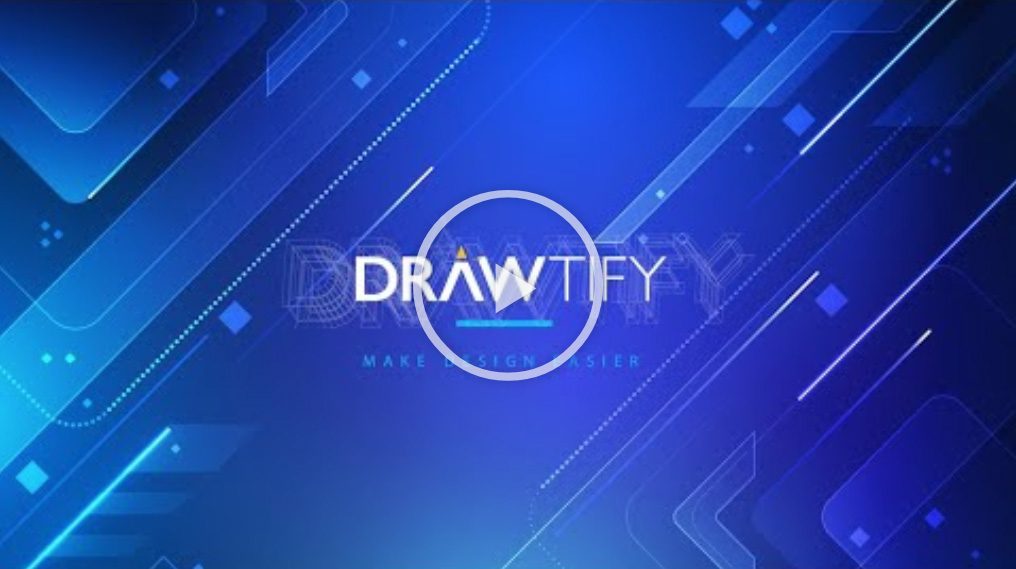 Drawtify is a professional & easy-to-use online graphic design software. And has the following characteristics.
You can easily create unique shapes. You use drawing tools (pen, pencil, combine, and editable shape library ). Whether you are making a logo or creating content, the vector drawing function of Drawtify is as good as CorelDRAW.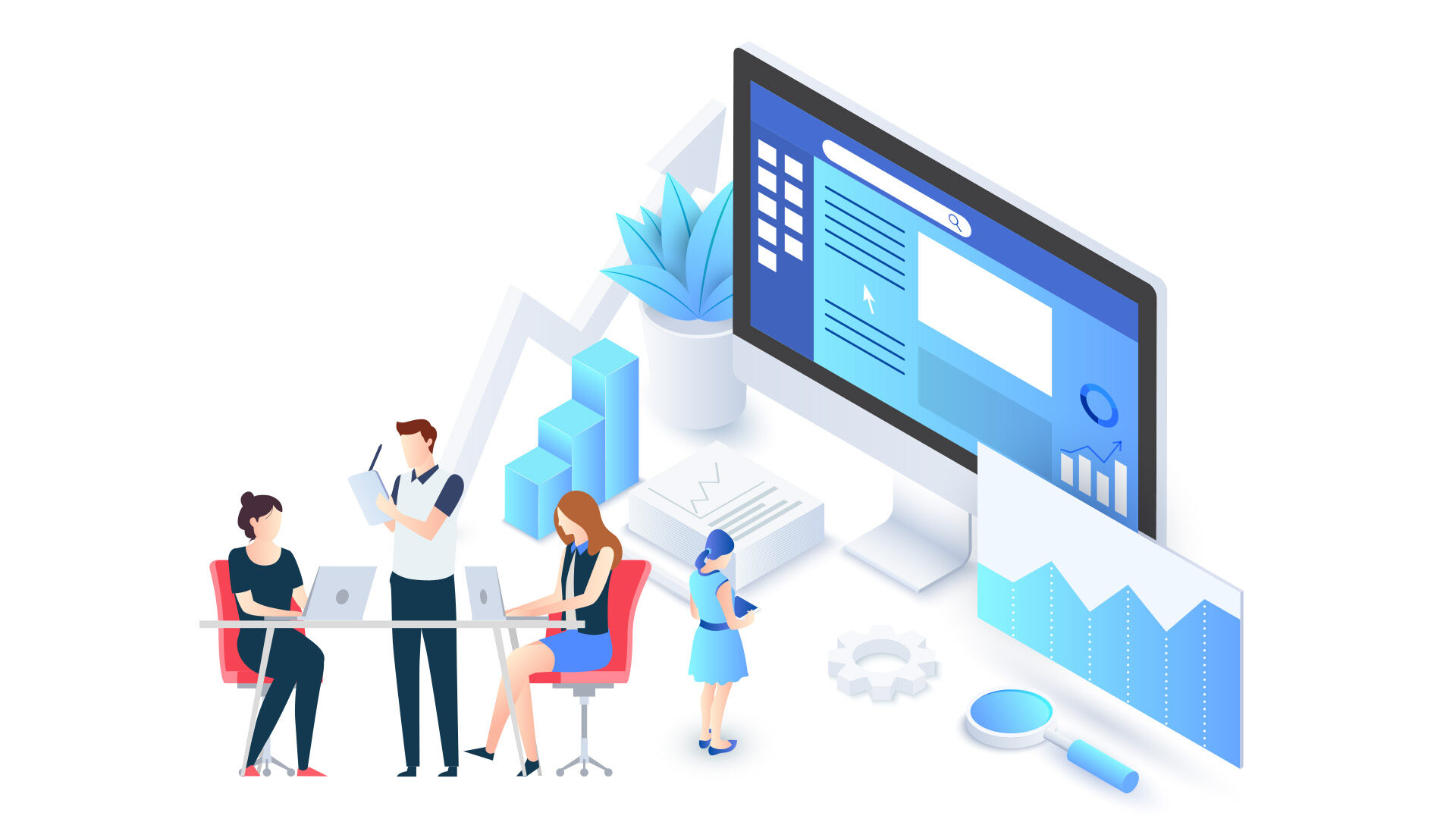 Whether making a flyer, poster, or booklet, the layout function is essential. Like InDesign, Drawtify has excellent layout capabilities. For example, align, isometric, same width, same height, layer, group, guide, etc. Even multi-page editing functions.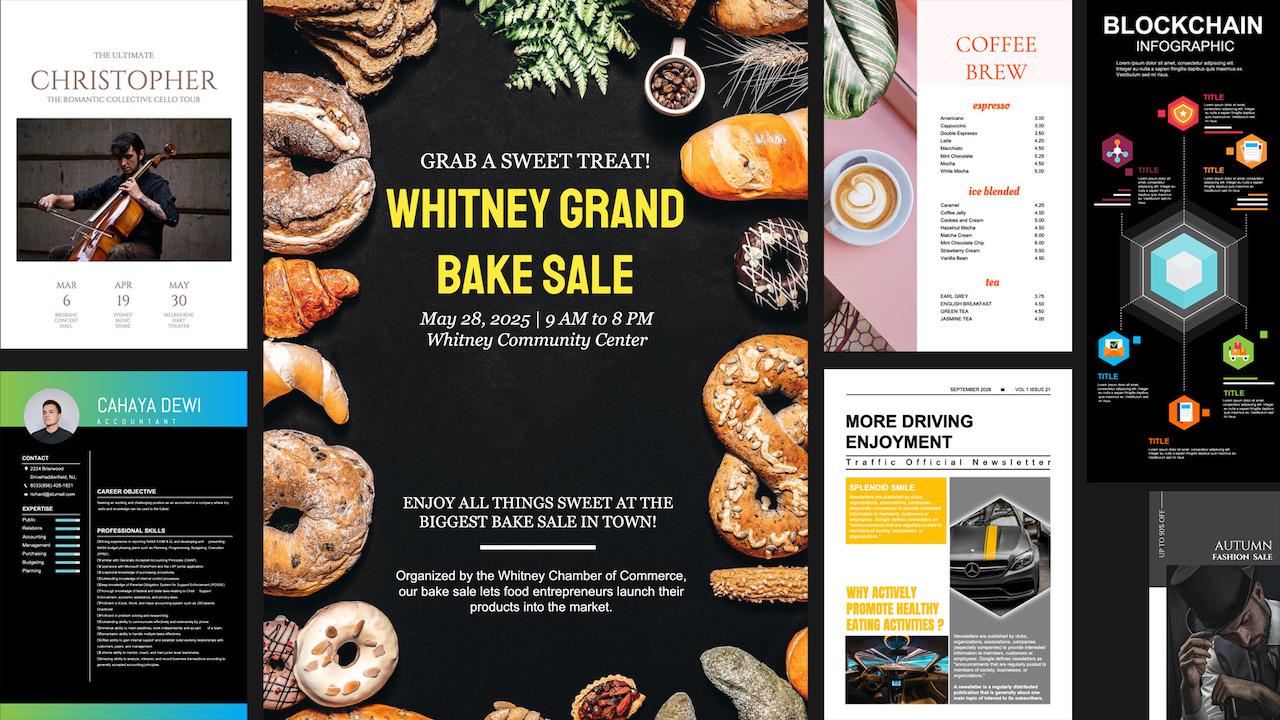 Almost all beautiful images start with photo editing. Drawtify collects and optimizes most of the photo editing functions of PS. For example, picture filter, transparency, blending mode, path cutout, etc. They combine with the mask function and shape resource library. You can even get an art frame with one click.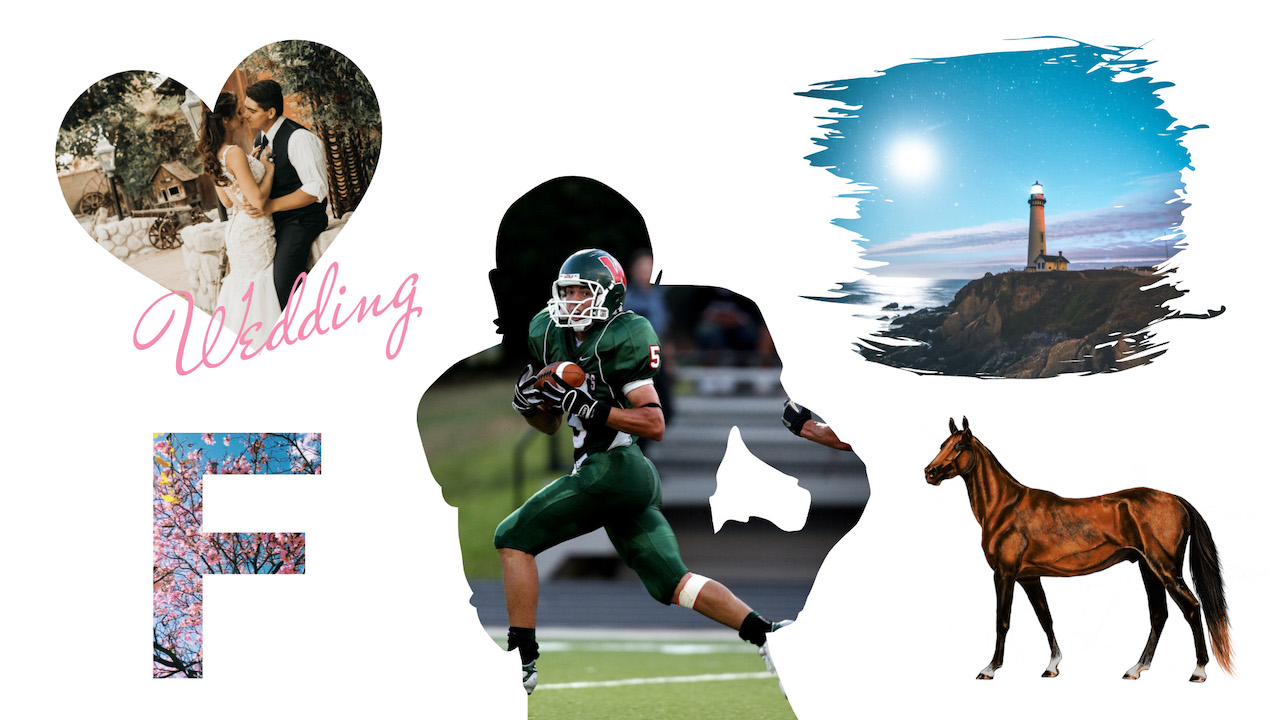 Artistic text is a graphic design trend and even directly creates creative plain text images. In addition to basic editing, Drawtify also integrates text path tools. You can also add outlines, filters, gradients, texture, and 3D.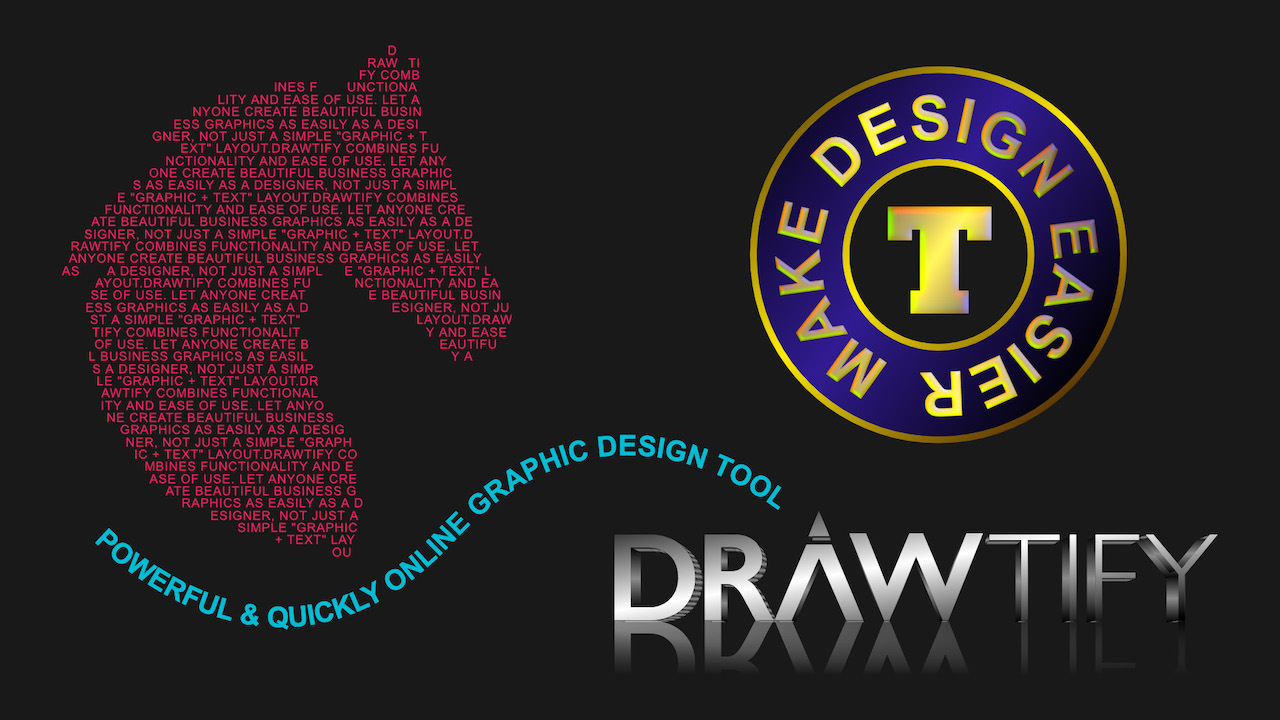 5. Design plugin
It is a label, ID card, gift card, invoice, report, or even a fantastic infographic. The built-in design plug-in of Drawtify can quickly realize the graphical of text and data. For example, bar codes, QR codes, smart charts, smart maps. They can increase the content load of graphics and reflect uniqueness.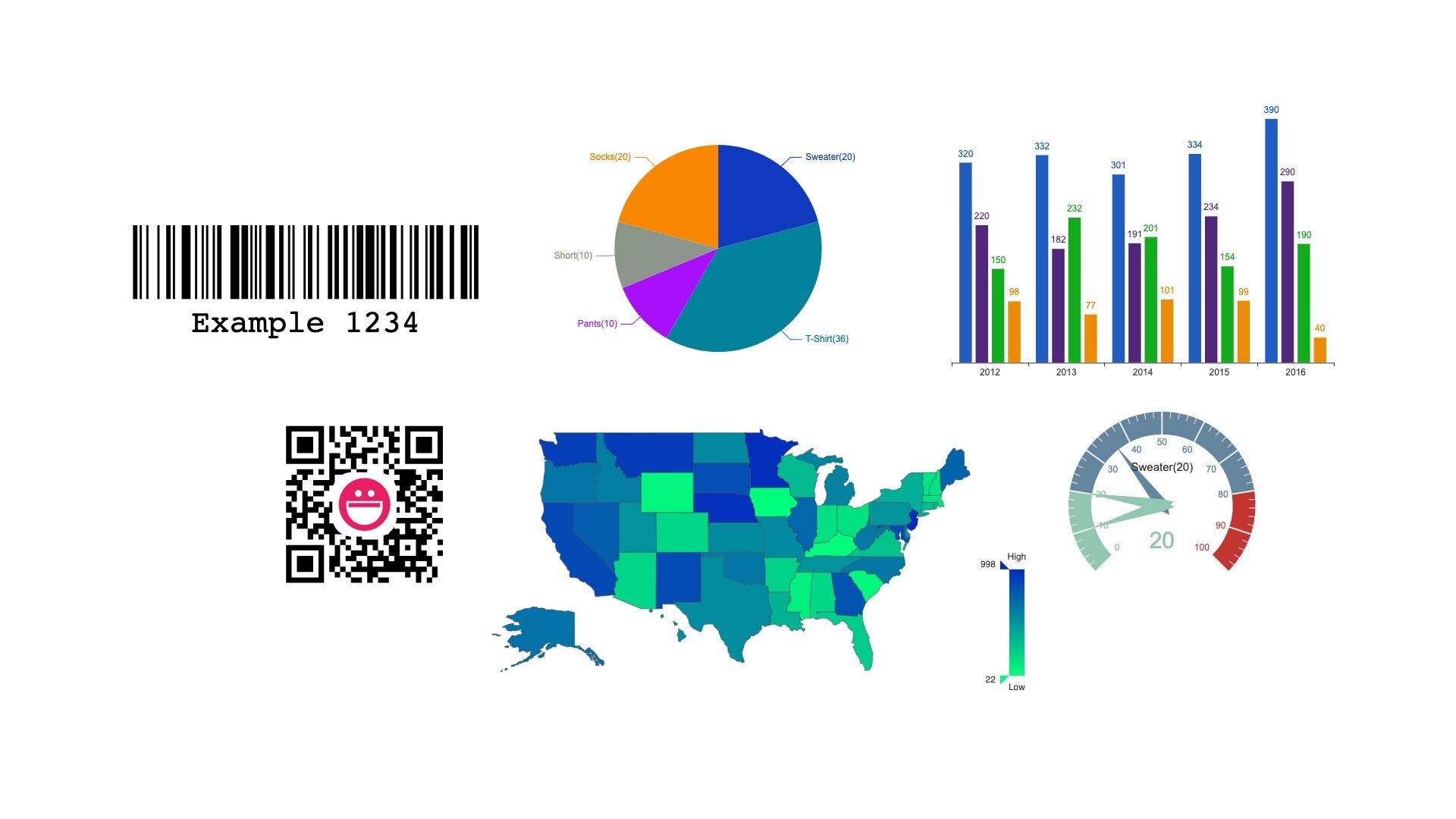 6. Online resources
Make the design more accessible. Drawtify has built-in, 100+ standard format, 3000+ stunning templates, thousands of elements, 1M+ HD images, 10K+ icons & shapes, rich backgrounds, and 200+ color schemes. And it's free.

7. Online storage, import, and export
Drawtify supports the fast-import of image and SVG and Gif animation. Your data is stored online and can access anywhere. Or one-click to download high-quality images in JPG, PNG, PDF, SVG. Or print directly. Of course, if you create animations, you can download them as Gif, APNG, SVG, and WebP video.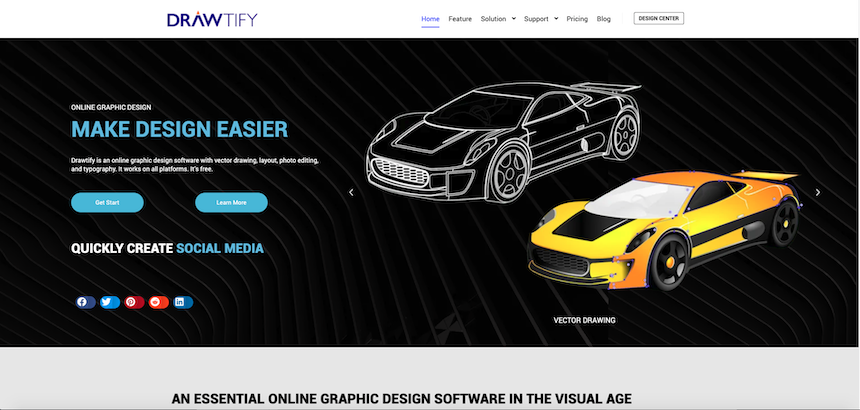 Start enjoying! It's free!
Quickly create your brand, marketing, digital publications, and social media images. The long-awaited online graphic design software.