With the widespread use of the screen. Animation effects have become a trend. If you choose to create your own custom animation. Obviously, you must have powerful animation software. Of course, for beginners (including non-designers), easy-to-use free animation software is your best choice. And it's also a powerful animated logo maker.
Very lucky. As a professional online graphic design software. Drawtify free animation software is not only a complete graphic design software based on vector editing. And it also has excellent animation editing capabilities. Combine its rich online resources and high-quality editable animation templates. So it can help you quickly create an amazing animation. And it's free.
Join Drawtify. With its excellent animation features, you can get amazing animations in minutes.
In addition, if you give full play to your creativity. You can even create amazing animated logos, digital publications, etc. from scratch.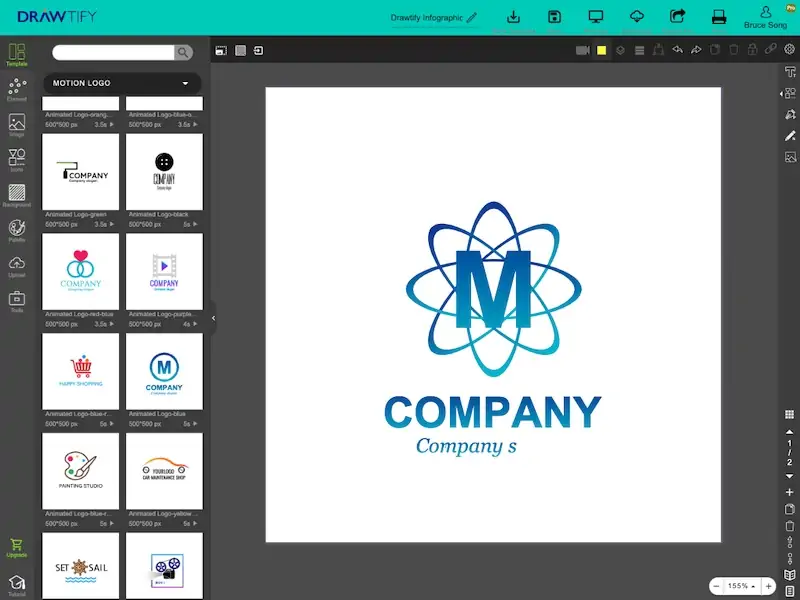 Drawtify is an online animation maker.