How to make logos with Drawtify to the best powerful brand image? Drawtify can help you get eye-catching logos! Even if you are not a designer. Drawtify is a free online logo maker. Drawtify provides a large number of high-quality logo templates and powerful design features. And all its design functions are optimized to make it intuitive and easy to use. For example vector editing. Drawtify can help you make logos in minutes. Even beautiful 3D logos and animated logos.
Therefore, Drawtify will be the best choice for creating custom logos.

How to start a logo design project?
The logo is an important part of any brand image. Usually, it is very important to make it stand out in the game.
So, how will you start the logo making project?
Hiring a professional designer or design company will help ensure that your final logo design is different and communicate your brand message. However, like any service, its expensive cost must not be what you are willing to bear, especially for startups.
Of course, no matter how you choose to start the logo creation task, you must grasp the ultimate goal.
Please ensure that the following list is part of the logo design agreement:
Use multiple formats, high resolution, and vector format for printing.
Network optimized format for websites, social media, and other digital needs.
Complete legal copyright.
In fact, no matter how you plan to start your own logo design project, including doing it yourself. You must consider the following.
Why do I need to make logos?
In addition to the basic requirements, what do you want the logo to express?
Does the competitor's logo have a mysterious commonality and unique meaning?
If possible, it is recommended that you first use sketches to better express your ideas, so as to better communicate and ultimately achieve your ideals.
Of course, if you plan to do it yourself and make logos, you need powerful graphic design software with vector drawing capabilities. Then, the online graphic design software Drawtify with vector editor, layout function, photo editor, and typography tools will be a good choice for you. If you are not a designer, then Drawtify may be your only choice, because otherwise, you cannot find such a professional and easy-to-use free logo maker.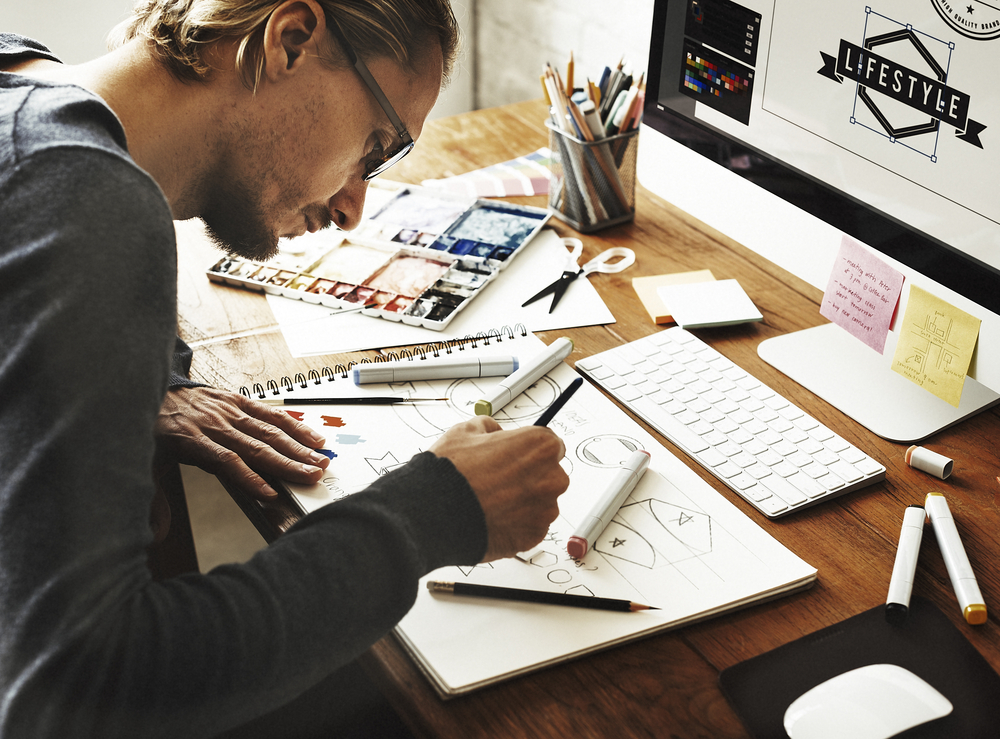 The best solution for "how to make logos"
Your logo is a symbol of your business.
How to make logos? No design experience? No problem.
So, Drawtify is suitable for everyone, powerful and easy to use.
The fastest way to make logos using Drawtify is:
First, enter the Drawtify Design Center, and then click "Text LOGO" or "Graphic LOGO" on the left.
Then, select the desired LOGO template in the template library, and then click the LOGO template to enter the design editing page.
Then, double-click the text in the template to modify the name and tagline.
Of course, you can redefine colors or icons.
Finally, within a few minutes, you will create a custom brand logo.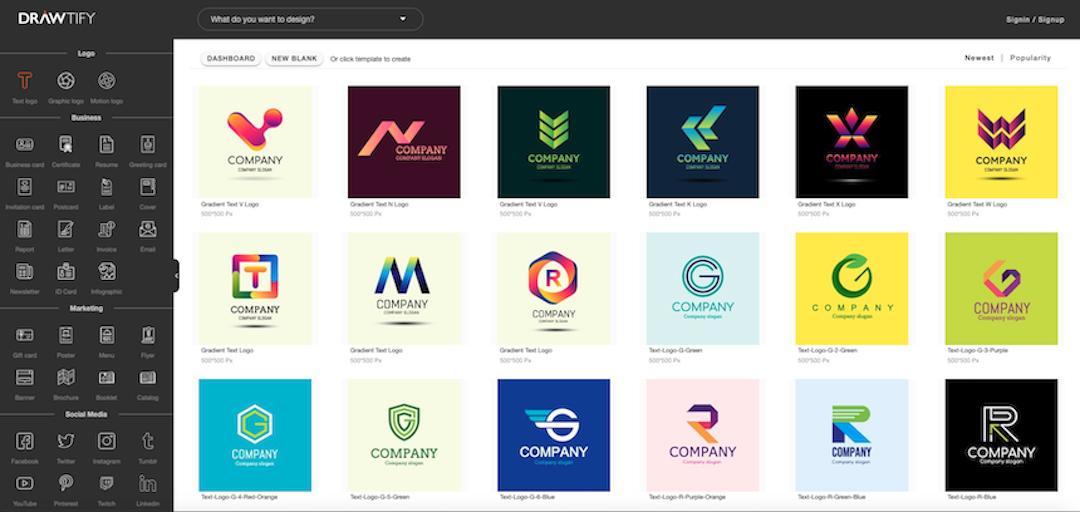 Drawtify suggests the steps to make logos are:
First, browse more logo templates to inspire your creativity.
Then, click the editable logo template closest to your brand story to enter the design editing page. Or directly create a blank file.
Then, use Drawtify's rich toolbox and easy-to-use professional design features to creatively modify or add shapes, fonts, layouts, colors, and effects.
For example: use Drawtify's built-in vector editor to create unique shape icons or fonts. Use the color editor for richer color fills. Adding 3D features makes the logo more visually influential. You can even use the animation function to activate the logo to capture more scenes.
Of course, like a professional logo designer, you should take advantage of the powerful design features of Drawtify and spend some time fully creative.
Finally, get a compelling brand logo to better match your brand story and establish your brand image.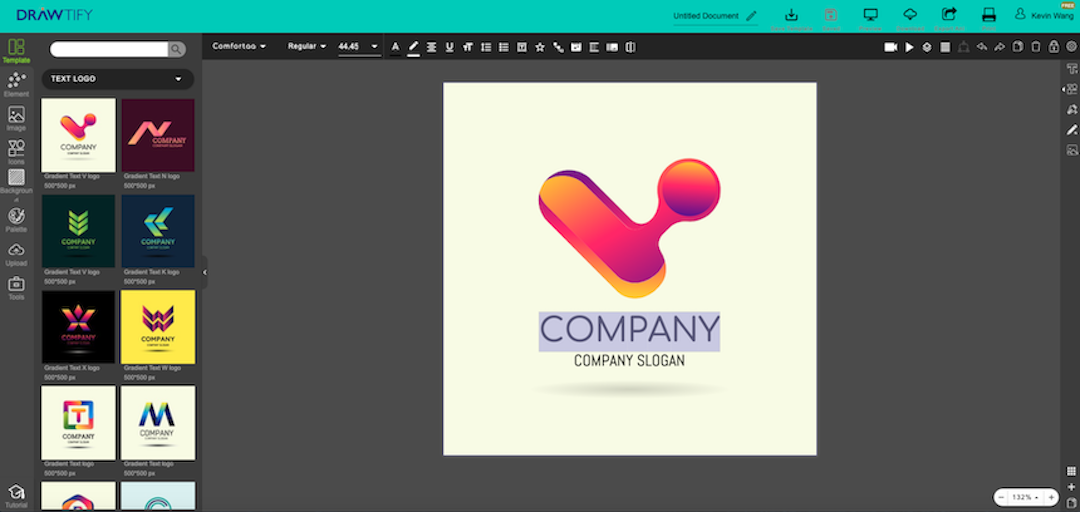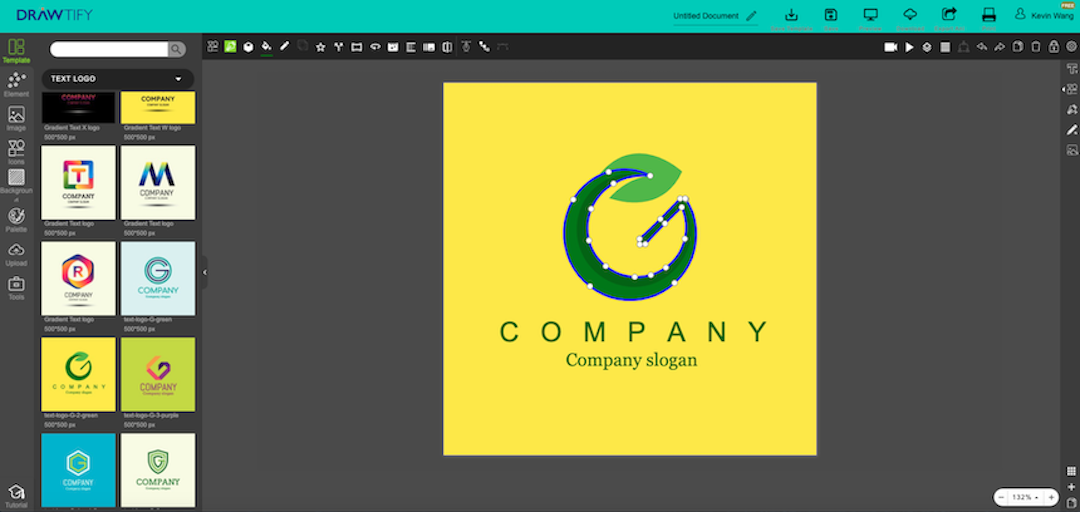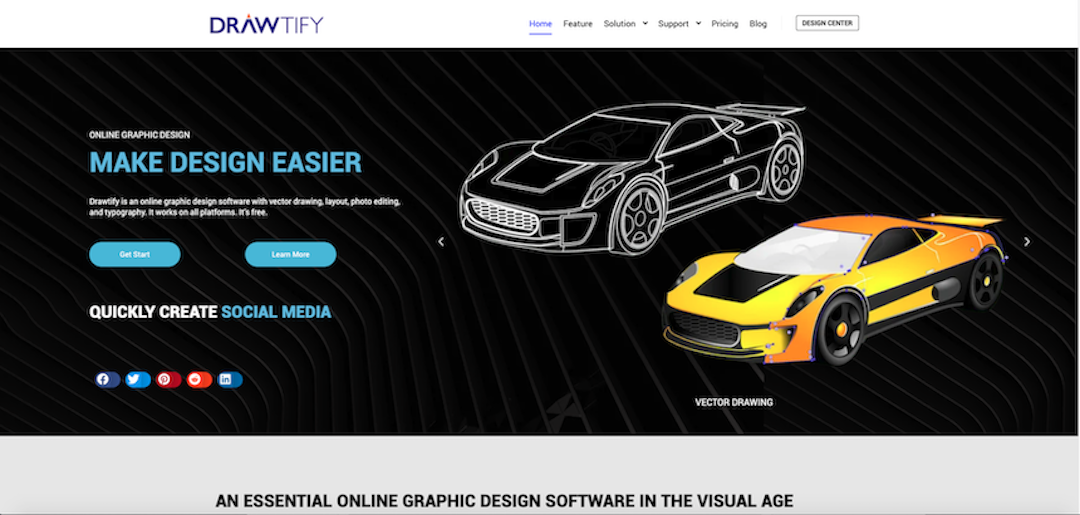 Start! Make logos! And it's free!
All you need is a Drawtify account.
No download, expensive design fees, learning difficulties. No need to find design materials across platforms and worry about any copyright issues.

Drawtify, make design easier. Drawtify is an online graphic design software with vector drawing, layout, photo editing, and typography. It works on all platforms. And it's free.