How to make letter papers for a powerful brand marketing image? Drawtify can help you get eye-catching letter papers! Even if you are not a designer.
Drawtify is a free online letter paper maker. It not only provides a large number of letter papers templates but also has rich built-in design functions. Therefore, Drawtify will be the best choice for making letter papers online.
Join Drawtify. Make letter papers in minutes.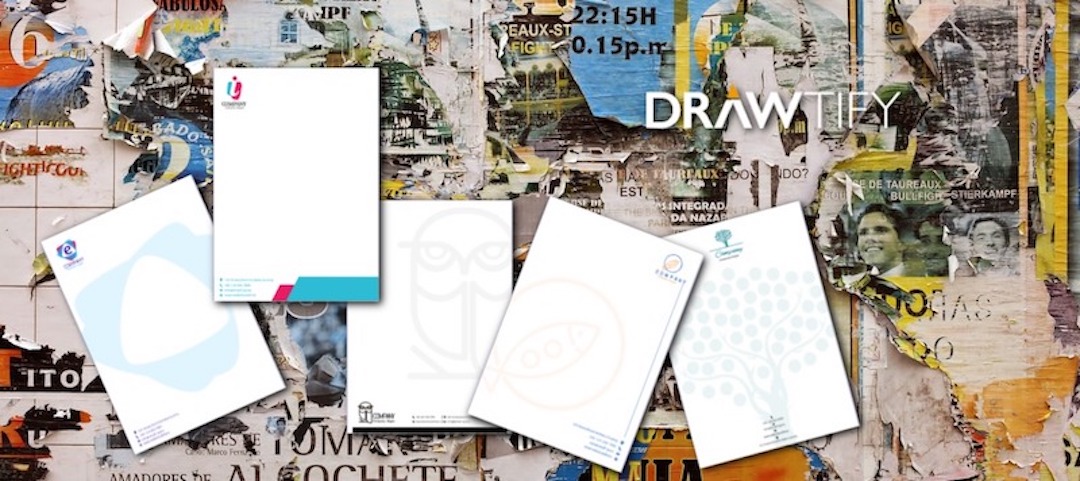 Design tips to make letter papers
Letter paper can make any document look more professional and help maintain brand consistency. Creating your own custom letter paper is easy, especially when you start from editable letter paper templates. Continue reading helpful tips on how to design your own company letter paper.
Logo placement
Make your brand recognized in all business communications. This is why people usually put logos on letter paper.
Choose the color
You can add colors to borders, titles, and even key parts. Don't be afraid to use bold colors. Bright contrasting colors are one of the biggest graphic design trends this year.
Color border
Don't underestimate the function of simple borders. Borders can tie your design together. For more subtle borders, use gray or charcoal shadows.
Use geometry
The simple geometric design is striking. They also produce creative business letter paper. You can create your own geometric design by drawing lines and using different colors. You can even add some graphic design textures to the shape.
Add direction
Direction cues are visual indicators, such as arrows, lines, and images pointed by fingers. They indicate the direction of the reader's gaze. Although you don't need instructions on business correspondence, they can help you pass information.
Create slanted or asymmetric
To get new ideas, use asymmetric business letter paper. Activision is the basic principle of design. When your design is dynamic, people will be more inclined to observe it.
Creative footer
Add a creative footer instead of a header to your official letter paper. You can use the same color as the footer to represent your business/organization name to create balance in the design.
Frame your letter paper with photos or illustrations
In addition to using standard headers or footers, you can also design letter paper with images. This is a good way to increase the personality of business communication. Usually, you will use an image with a transparent background.
Create custom shaped borders
You don't have to stick to the standard rectangular border. Custom-shaped borders can add engaging visual effects to your business letters.
Use icons to add illustrations to letter paper design
Icons are a good way to add some creative highlights on company letter paper. Decide which icon style meets your brand guidelines, and then you can change the icon to suit this situation.
Use color gradients
The color gradient is making a comeback. A more subtle gradient with shadows of the same color may be strange, but it is suitable for professional letter paper.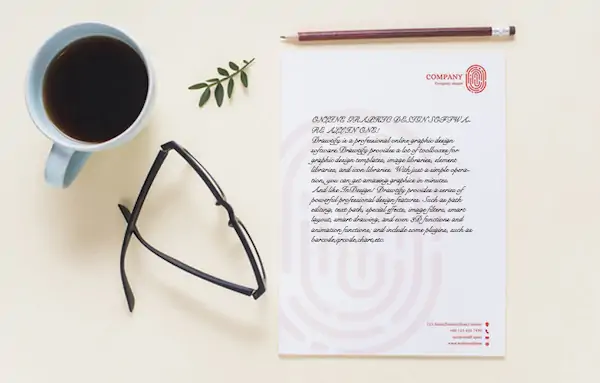 THE BEST SOLUTION "HOW TO MAKE LETTER PAPERS"
Your letter paper is part of your brand image and can enhance your company image.
How to make letter papers? No design experience? No problem.
Because, Drawtify is an online graphic design software, with a vector editor, layout function, photo editor, and typography tools, and is easy to use and suitable for everyone.
With the Drawtify free letter paper maker, anyone can easily make letter papers.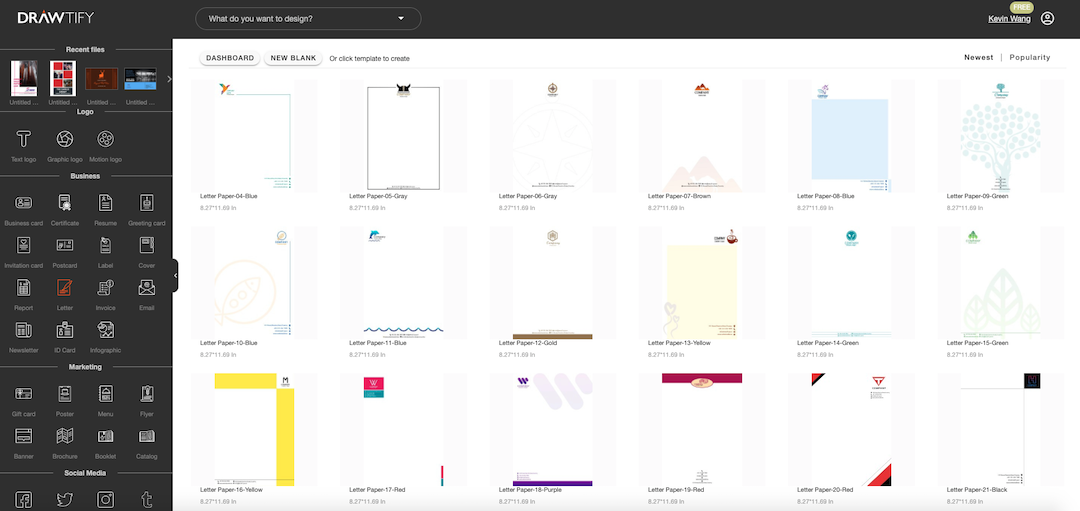 The fastest way to use Drawtify to make letter papers:
First, enter the Drawtify Design Center, and then click "Letter" on the left.
Then, select the desired letter paper template in the template library. And click the template to enter the design editing page.
Then, double-click the text in the template to modify the name, tagline, information, etc. Here, if you need to use your own logo, you can upload and replace it. If there is no logo, you can use Drawtify to make one immediately.
Of course, you can redefine icons and colors.
Finally, after a few minutes, you will create a custom letter paper.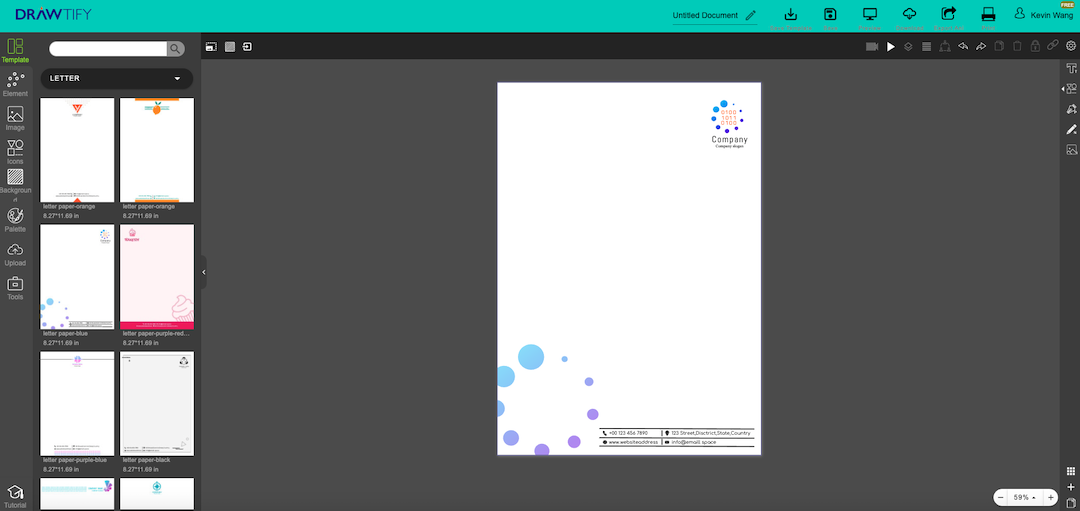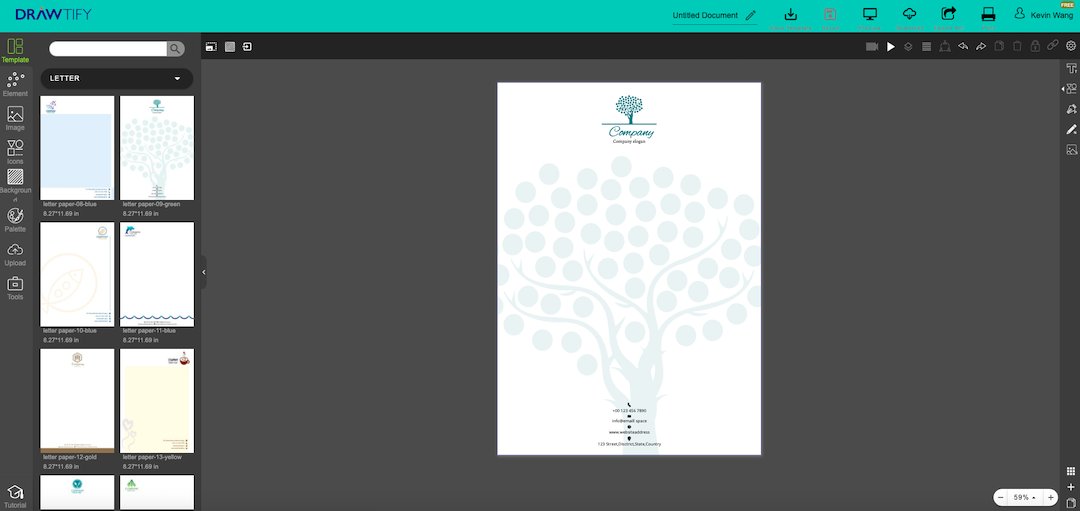 The recommended steps for using Drawtify to make letter papers are as follows:
First, browse more letter paper templates to inspire your creativity.
Then, click on the letter paper template closest to your business case to enter the design editing page. Or create a blank file first.
Then, use Drawtify's rich toolbox and easy-to-use professional design features. To creatively modify or add special effects, please customize shapes, colors, etc.
For example: Use vector drawing to create unique fonts or icon shapes. Use the color editor for richer color fills. Add a QR code to make your letter paper carry more content and be unique.
Finally, get an exclusive letter paper that is more suitable for your business case.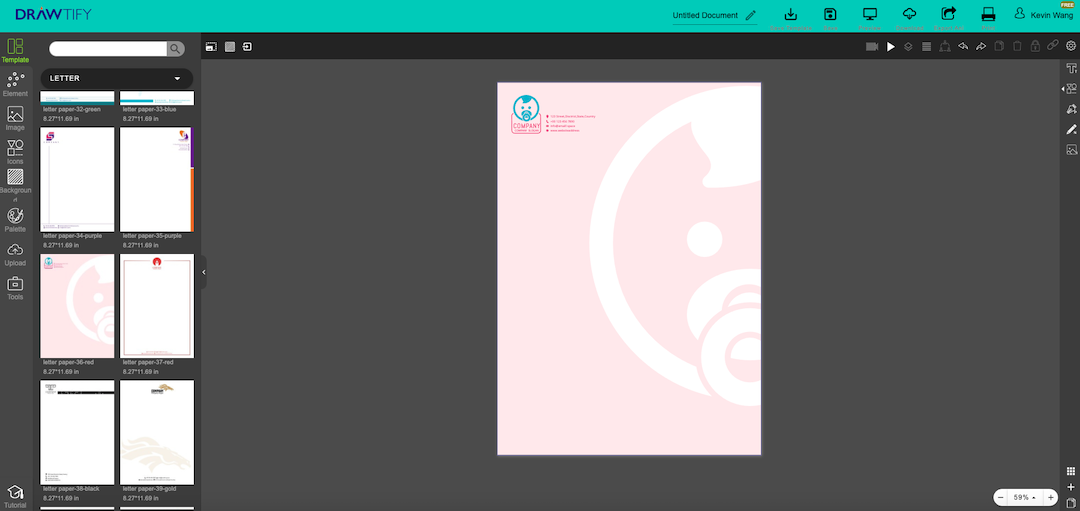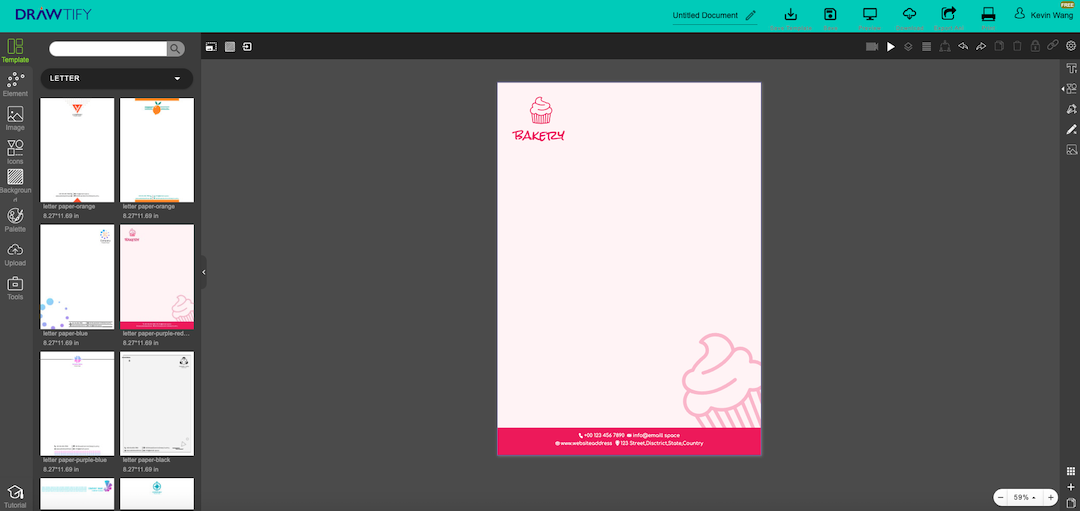 START! MAKE LETTER PAPERS! AND IT'S FREE!
All you need is a Drawtify account.
No download, expensive design fees, learning difficulties. No need to find design materials across platforms and worry about any copyright issues.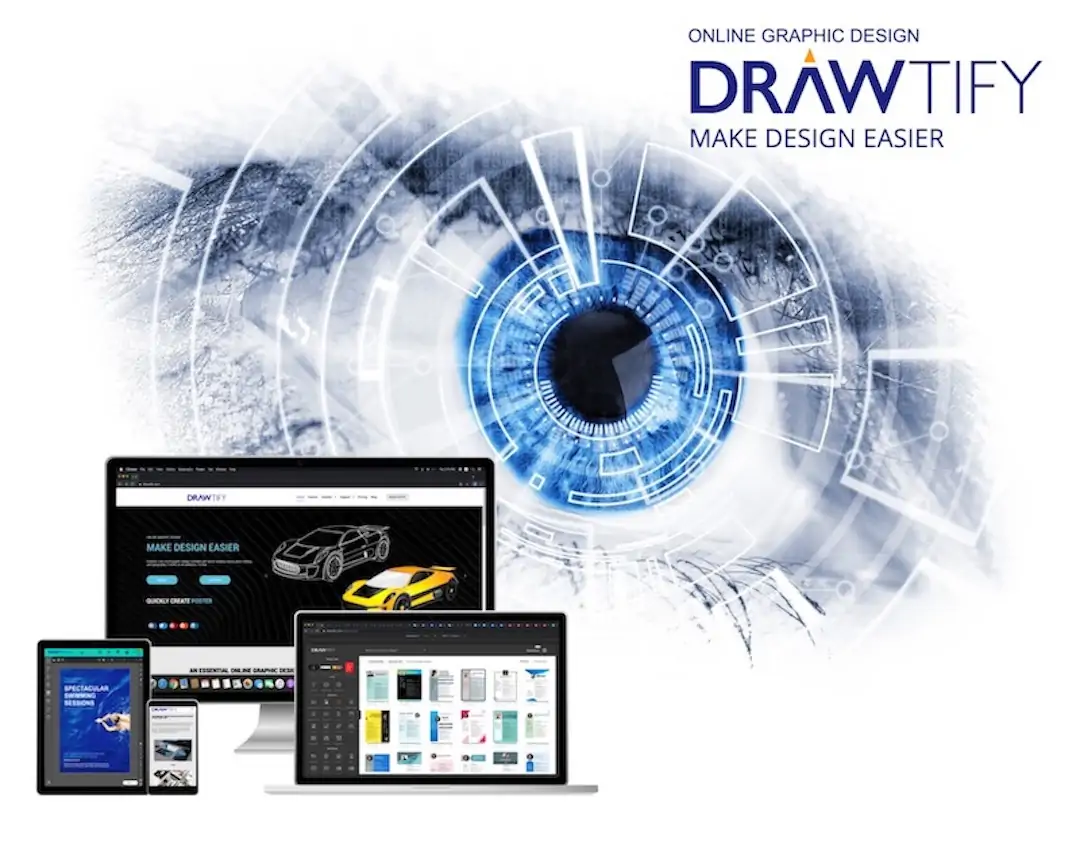 Drawtify, make design easier. Drawtify is an online graphic design software with vector drawing, layout, photo editing, and typography. It works on all platforms. And it's free.