How to make infographics for powerful marketing to improve the brand image? Drawtify can help you get eye-catching infographics! Even if you are not a designer.
Drawtify is a free online infographic maker. It not only provides a large number of infographic templates but also has rich built-in design functions. Therefore, Drawtify will be the best choice for making infographics online.
Join Drawtify. Make amazing infographics in minutes.
Of course, you can also choose to download Drawtify's latest infographic maker software–Infographic Creator and try it for free.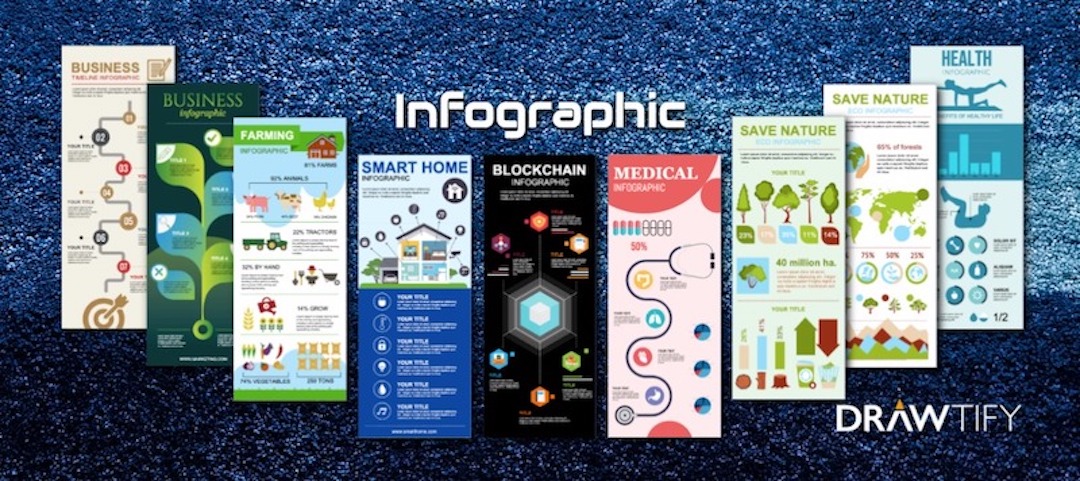 10 tip to make infographics
Today, everyone makes infographics. Therefore, you must make a better infographic than the last guy's infographic. Therefore, here are some tips to help you escape from the disaster.
Make infographics for the target audience.
Figure out what the audience wants is the basis of the concept of the infographic. A good idea is to create half of the killer infographic. Infographics have strong appeal, attractiveness, and communication skills, they can satisfy the target audience you most want. Your goal should be to create infographics for your audience, not for the entire world. Clear, relevant, and targeted.
Keep it simple.
The inherent advantages of infographics may be dying, and many messages are unnecessarily complex, leading to a numb cognitive burden. The advantage of infographics is that they can distill advanced ideas into simple visual forms, just like everything else in life. Therefore, the infographic should be simple and easy to use. Simply win.
Stay focused.
The simplicity discussed above eventually became the focus. Don't just turn your infographic into a mess of facts and figures. Make it simple and focus on a single topic. Infographics are not trying to randomly combine all the data you can compile. Instead, the infographic is designed to drive a single focus.
Visually display things.
Infographics should avoid the lack of "graphics" and "information". The best infographic is a good balance between visual information and written information.
Make it easy to view.
Sometimes, the size of the infographic is lost. The designer enlarges it, and then the developer must reduce its size. During this process, readability is lost. Many infographics have various font sizes. It is not too difficult to ensure the smallest font on the infographic.
Add spaces.
Infographic is an exercise in graphic design best practices. Any graphic designer will tell you that white space is important. A good infographic design should include a balance of visual elements and necessary negative space to help guide viewers through the infographic.
Create a killer title.
The title of the infographic is very important. This principle is the same as an excellent blog post. If the title is incomplete, the infographic will not receive any attention. If the title is unclear, your infographic will not be viewed at all. Therefore, you need to do mental work on the front end to ensure that you have truly excellent explosive power and a strong title.
Focus on the process.
The biggest advantage of an information graph is that it can flow cognitively and visually. An infographic is like a good story. All points should be connected and integrated with the mind. Ability to guide listeners in the process of thinking instead of investing a lot of information in graphical form. When creating an infographic, complete the creation process. This process will help users notice and be attracted by the messages you present.
Check your facts and data.
Many infographics focus on presenting data. This is a clever idea. However, please ensure your accuracy and authenticity. If your infographic relies heavily on numbers and data, you should pay special attention to carefully checking and rechecking the area.
Refer to new resources.
Try to use the latest resources. Using old statistics, especially in industries where information is always changing, can leave you alone. You can also reference the source in the main body of the infographic, as long as it does not disperse the liquidity and appearance of the infographic.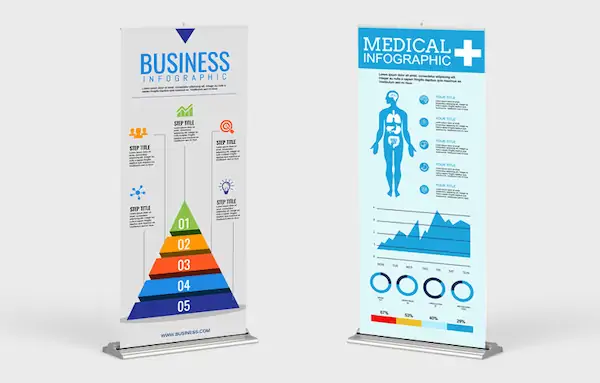 THE BEST SOLUTION "HOW TO MAKE INFOGRAPHICS"
Infographics make the data look beautiful and easy to understand.
How to make infographics? No design experience? No problem.
Because, Drawtify is an online graphic design software, with a vector editor, layout function, photo editor, and typography tools, and is easy to use and suitable for everyone.
With the Drawtify free infographic maker, anyone can easily make infographics.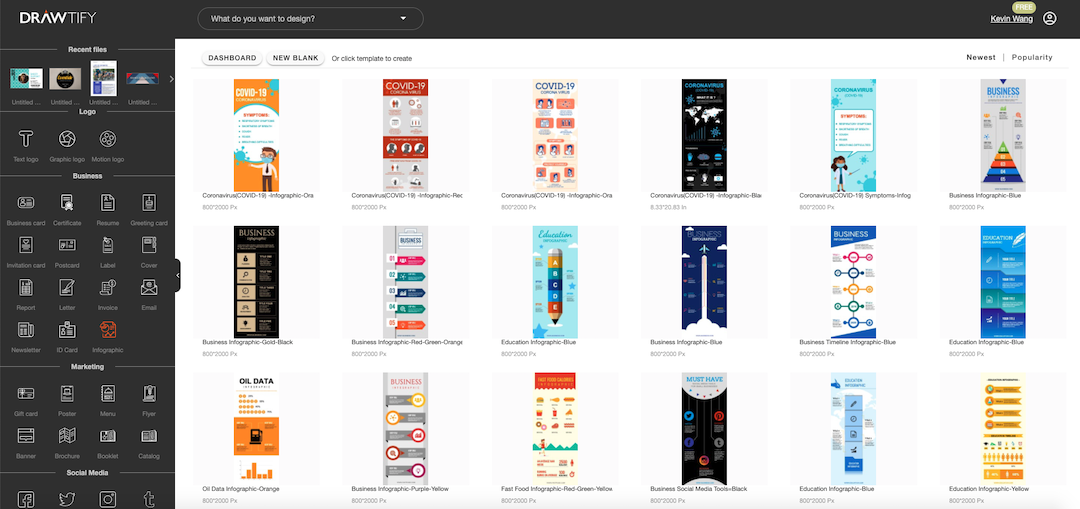 The fastest way to use Drawtify to make infographics:
First, enter the Drawtify Design Center, and then click the "Infographic" on the left.
Then, select the desired infographic template in the template library. And click the template to enter the design editing page.
Then, double-click the text in the template to modify the name, tagline, information, data, etc. Here, if you need to use your own logo, you can upload and replace it. If there is no logo, you can use Drawtify to make one immediately.
Of course, you can redefine icons and colors.
Finally, after a few minutes, you will make infographics.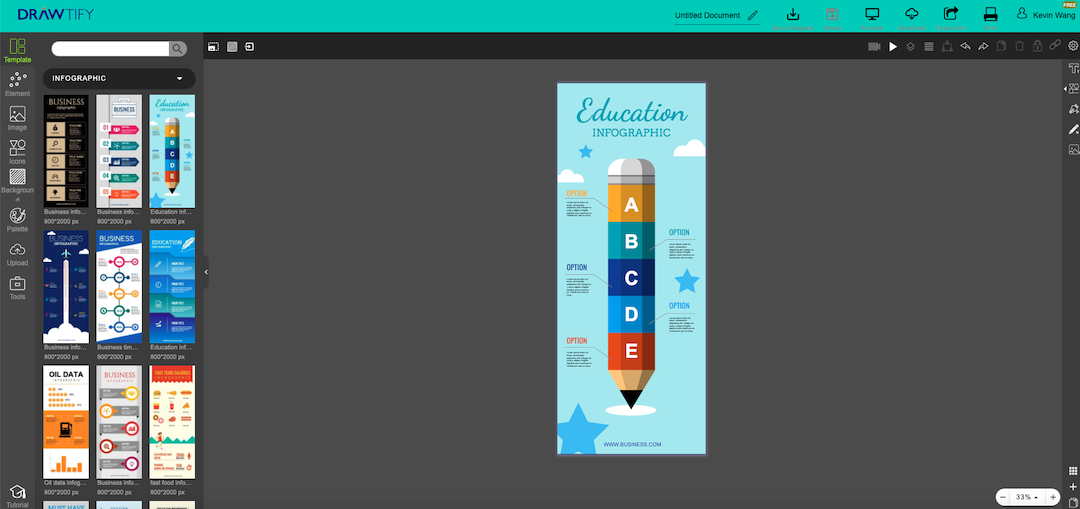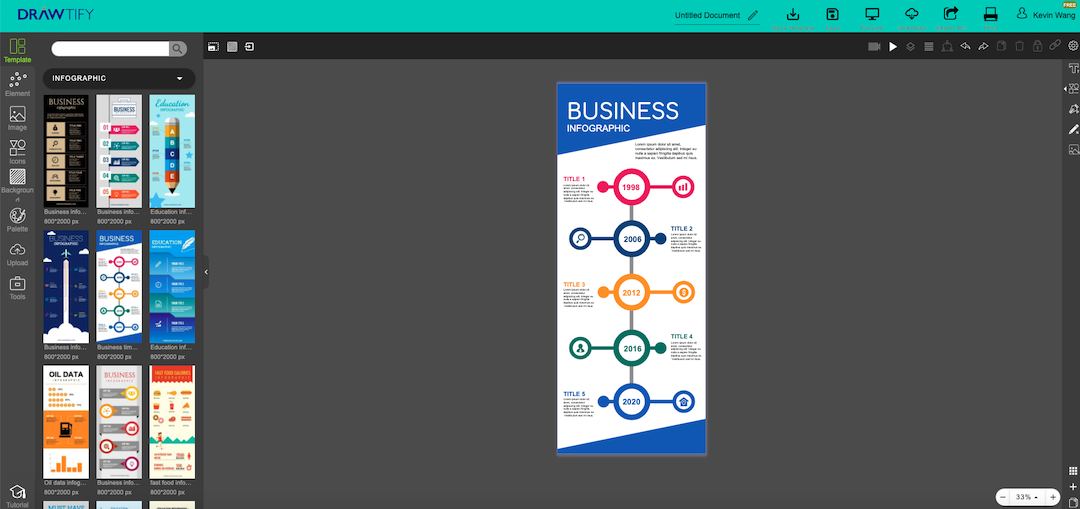 The recommended steps for using Drawtify to make infographics are as follows:
First, browse more infographic templates to stimulate your creativity.
Then, click on the infographic closest to your business brand, story, data, activity to enter the design editing page. Or create a blank file first.
Then, use Drawtify's rich toolbox and easy-to-use professional design features. To creatively modify or add special effects, please customize shapes, colors, etc.
For example: Use vector editing to create unique fonts or icon shapes. Use the color editor for richer color fills. Adding the "3D" function can make the infographic more visually influential. You can even add barcodes and QR codes to make your infographic more unique and unique.
Finally, get an eye-catching infographic more suitable for your business.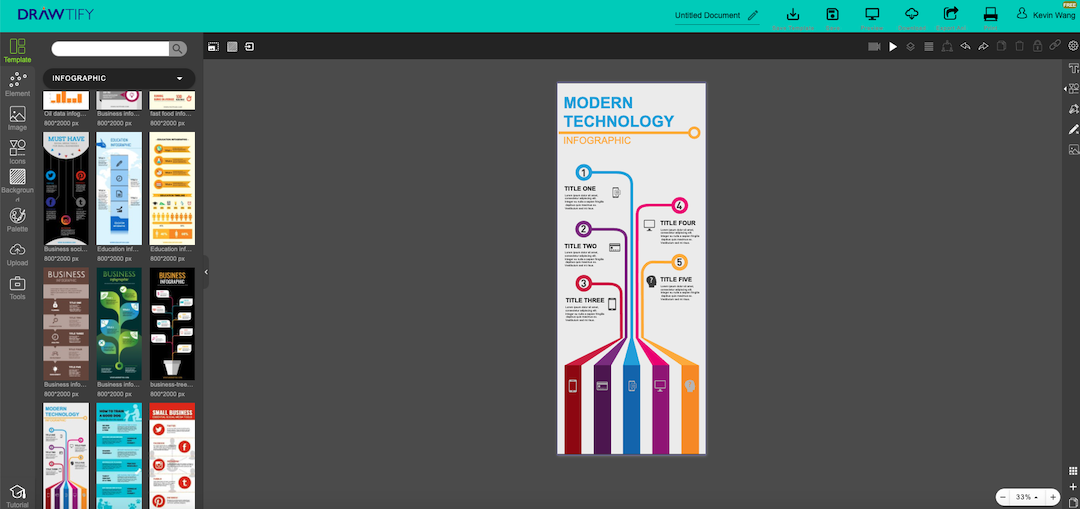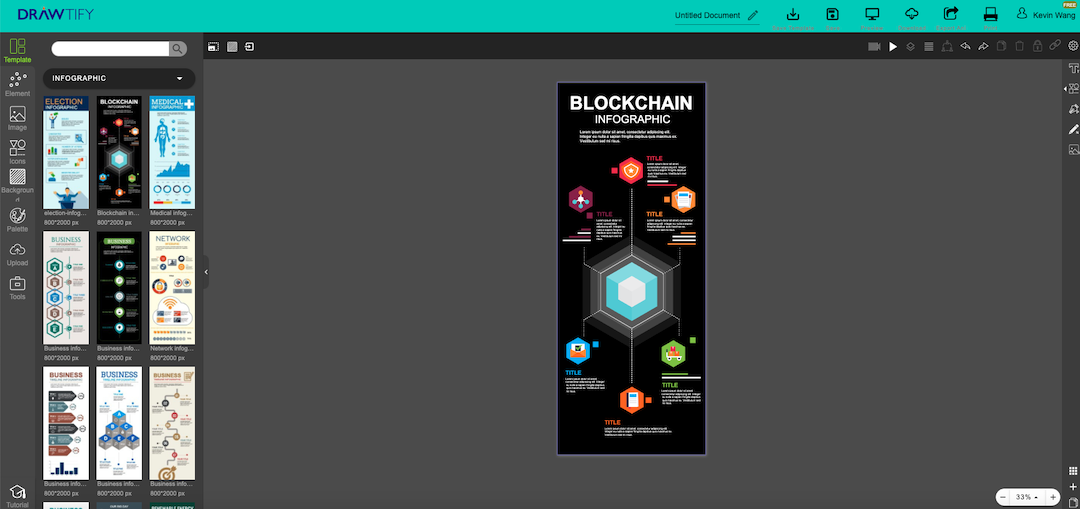 START! MAKE INFOGRAPHICS! AND IT'S FREE!
All you need is a Drawtify account.
No download, expensive design fees, learning difficulties. No need to find design materials across platforms and worry about any copyright issues.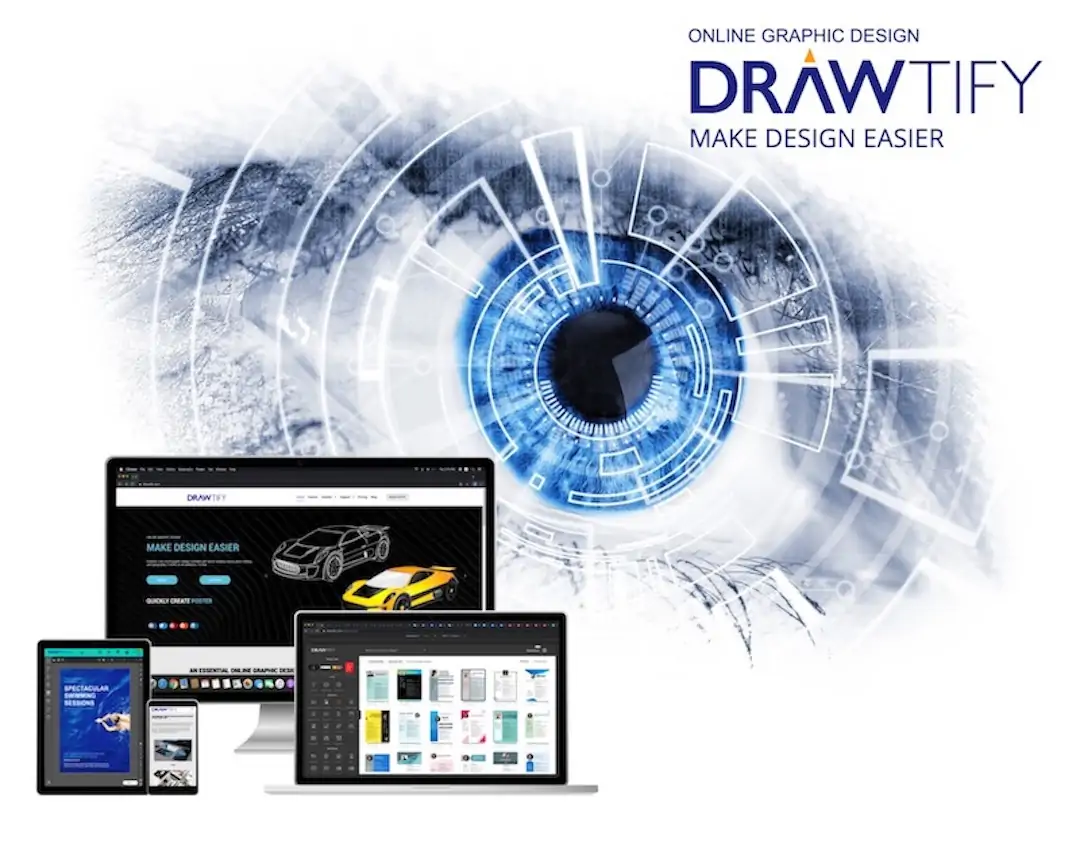 Drawtify, make design easier. Drawtify is an online graphic design software with vector drawing, layout, photo editing, and typography. It works on all platforms. And it's free.