How to make ID cards for powerful marketing to improve the brand image? Drawtify can help you get eye-catching ID cards! Even if you are not a designer.
Drawtify is a free online ID card maker. It not only provides a large number of ID card templates but also has rich built-in design functions. Therefore, Drawtify will be the best choice for making ID cards online.
Join Drawtify. Make amazing ID cards in minutes.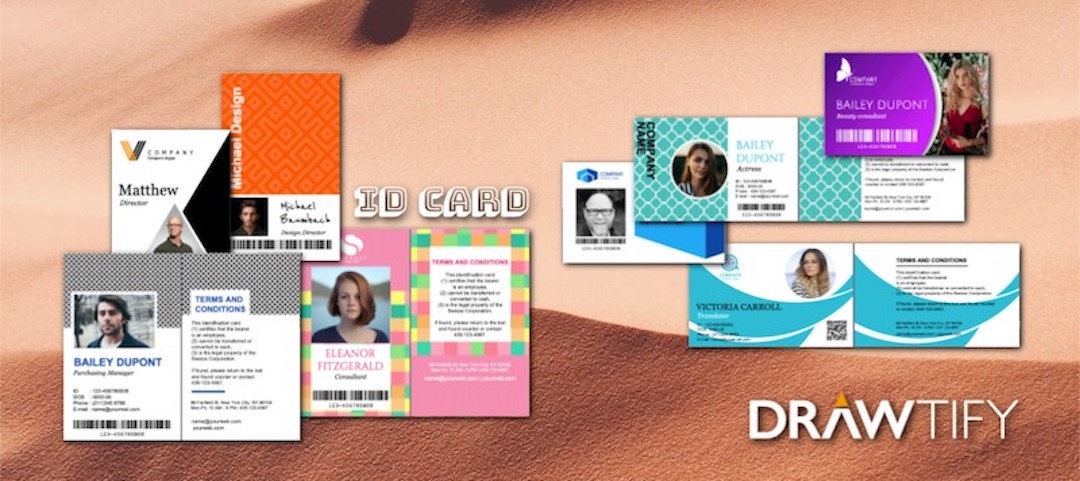 Design tips to make ID cards
Before creating an effective ID card, you need to understand the following: the unique needs of the organization, the required level of visual security, and the security technology already used.
Whether it is your security officer, ID card system supplier, or graphic designer, experts should be involved in the decision-making on these elements and functions.
After understanding the necessary safety functions and elements, you can safely enter the design phase.
Assess the needs of the organization
Answer the following questions to define the size of the ID card. Your answer will affect your ID card design:
How many employees, employees, and visitors do we have? Will we design a separate ID card for each group?
Security level and identity verification, how many different areas in our organization will interact with the ID card? Do we all need different levels of security clearance? How will we verify and verify the identity of each cardholder?
Determine the required level of visual security
The security range of ID cards ranges from basic photo identification to high-security holograms. The highly secure ID card design can help reduce counterfeiting. From basic elements (such as simple foils) to complex solutions (such as custom-designed holograms), you can meet a variety of needs and budgets.
But for SMEs, especially startups, basic visual recognition is sufficient. Including employee cards, membership cards, access cards, etc., can be used for portrait photo identification or can be simply scanned for security protection, and use an entry-level printer and standard PVC paper to print to reduce costs.
Adjust the layout
In order to obtain the maximum effect, please look at the portrait and information at the same time when considering the layout. There is no one correct answer regarding the direction of the ID card. But you need to combine your level of visual security because the technical elements covered usually cannot be moved.
Brand and portrait equality
When designing an ID card, keep in mind that the ID card is not only a security device and functional tool, but also an extension of the organization's image and brand. A professional ID card can enhance the correct information about your organization and its employees, while also enhancing the organization's cohesion and sense of belonging.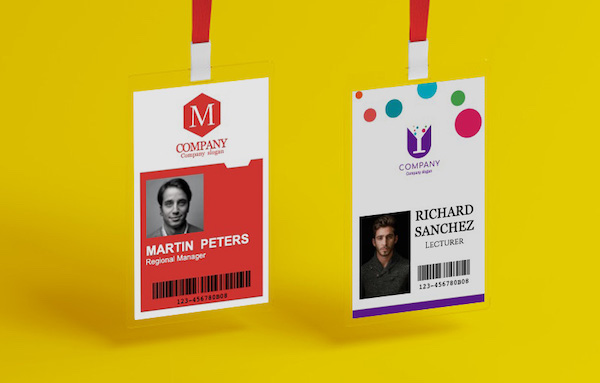 THE BEST SOLUTION "HOW TO MAKE ID CARDS"
Newsletters are not only newsworthy but also readable.
How to make ID cards? No design experience? No problem.
Because, Drawtify is an online graphic design software, with a vector editor, layout function, photo editor, and typography tools, and is easy to use and suitable for everyone.
With the Drawtify free ID card maker, anyone can easily make ID cards.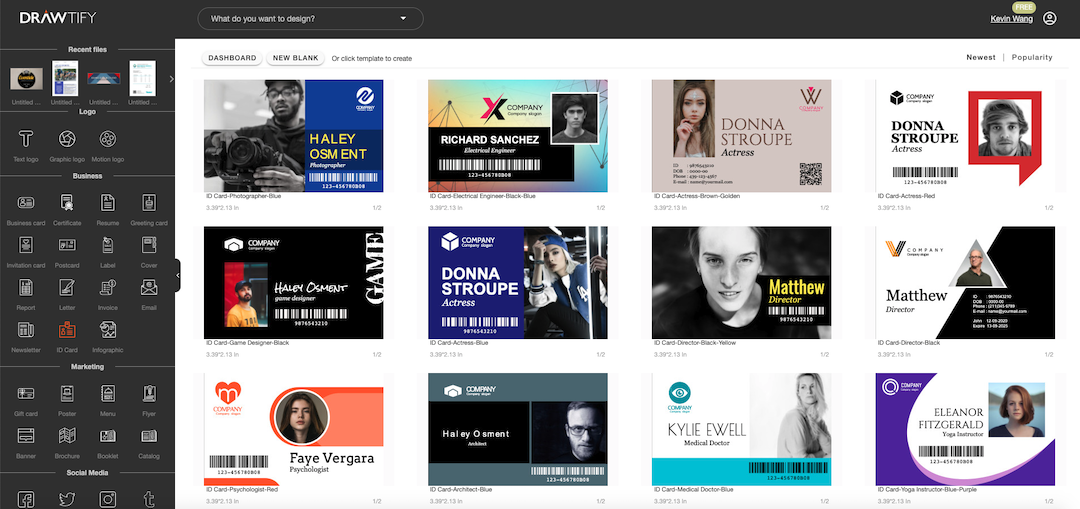 The fastest way to use Drawtify to make ID cards:
First, enter the Drawtify Design Center, and then click "ID card" on the left.
Then, select the desired ID cards template in the template library. And click the template to enter the design editing page.
Then, double-click the text in the template to modify the name, tagline, information, etc. Here, if you need to use your own logo, you can upload and replace it. If there is no logo, you can use Drawtify to make one immediately.
Of course, you can redefine icons and colors.
Finally, after a few minutes, you will make a custom ID card.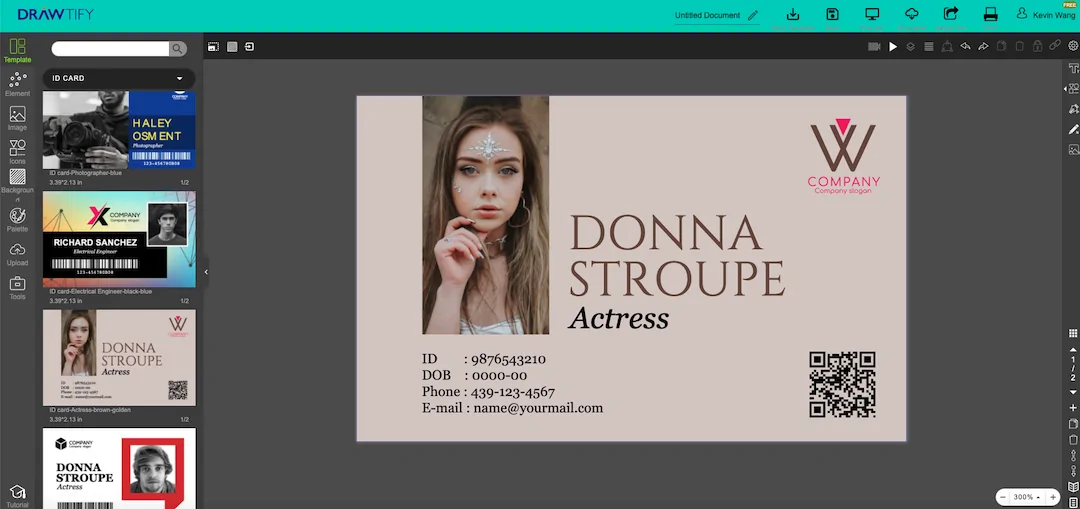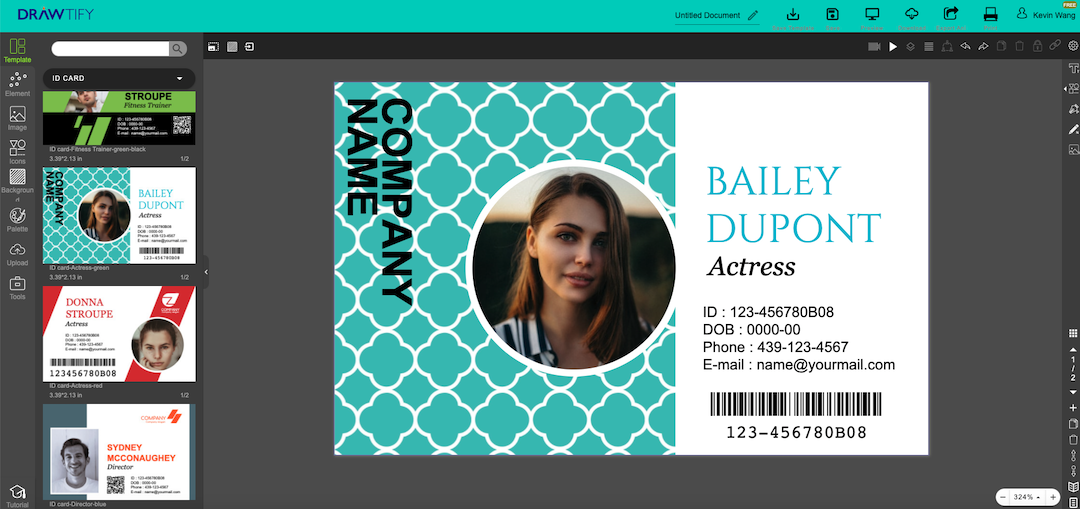 The recommended steps for using Drawtify to make ID cards are as follows:
First, browse more ID card templates to inspire your creativity.
Then, click the ID template closest to your business case and business activity to enter the design editing page. Or create a blank file first.
Then, use Drawtify's rich toolbox and easy-to-use professional design features. To creatively modify or add special effects, please customize shapes, colors, etc.
For example: Use vector editing to create unique fonts or icon shapes. Use the color editor for richer color fills. Adding the "3D" function can make the ID card more visually influential. You can even add barcodes and QR codes to make ID cards carry more content and be unique.
Finally, get a custom ID Card that is more suitable for your business.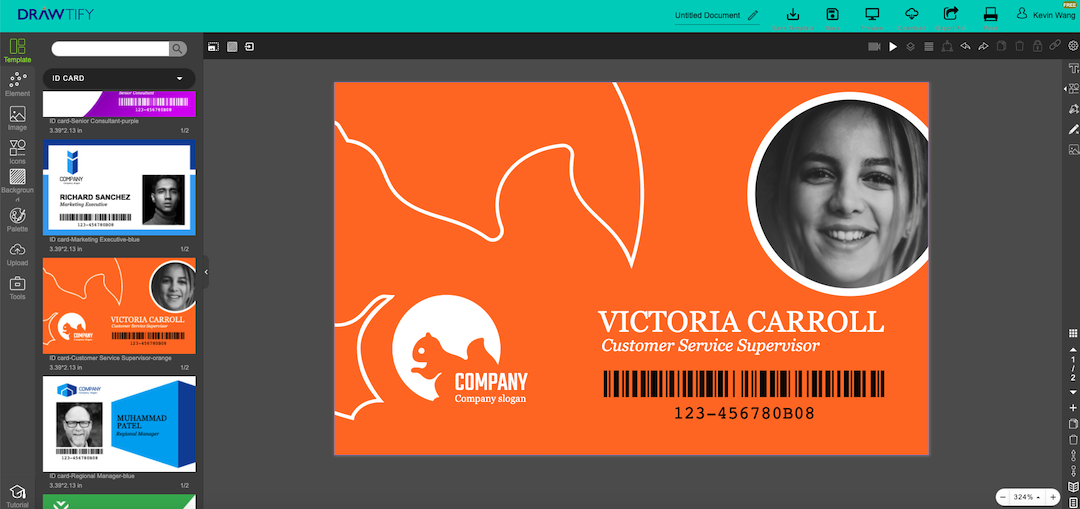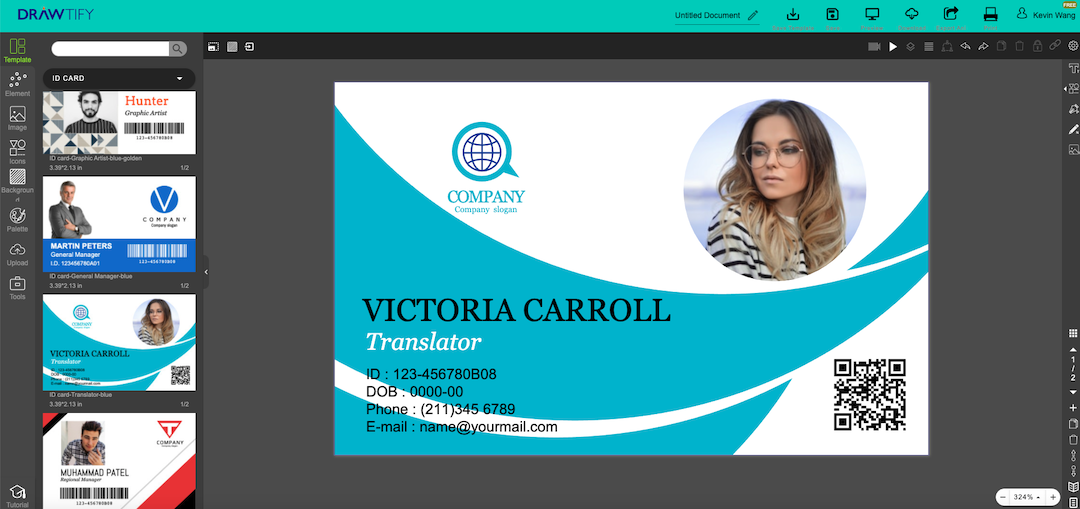 START! MAKE ID CARDS! AND IT'S FREE!
All you need is a Drawtify account.
No download, expensive design fees, learning difficulties. No need to find design materials across platforms and worry about any copyright issues.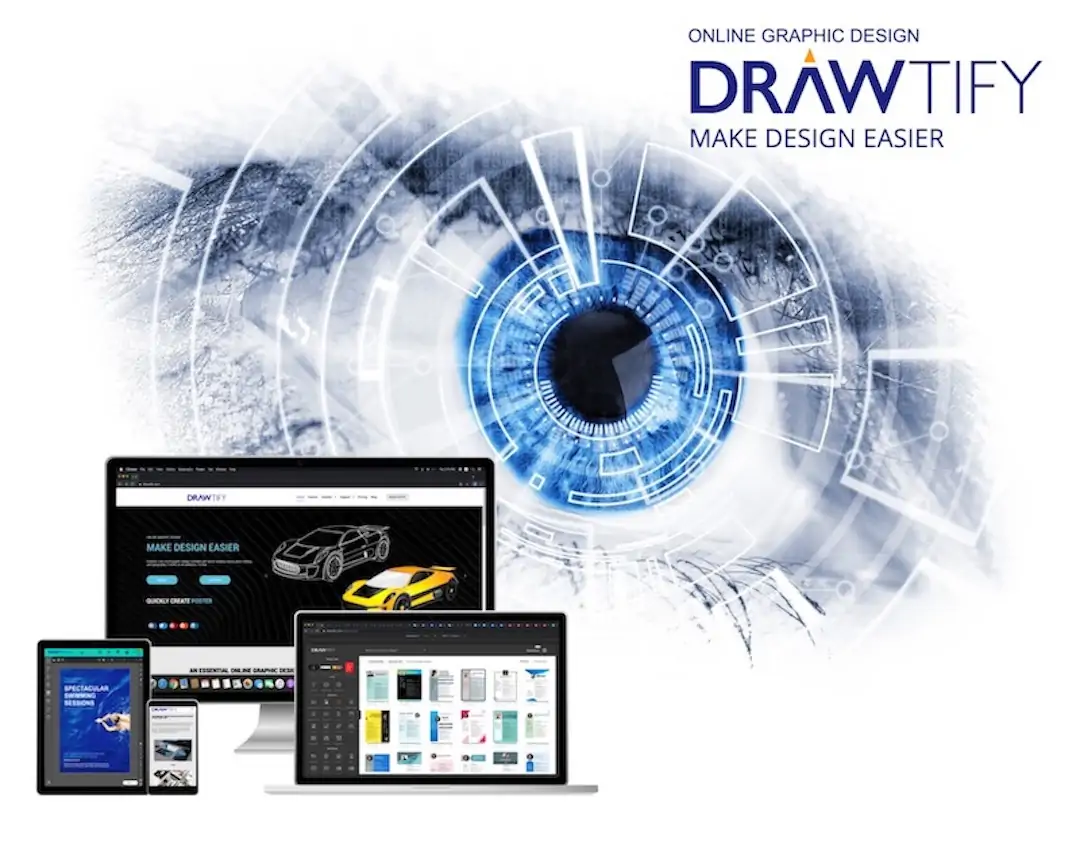 Drawtify, make design easier. Drawtify is an online graphic design software with vector drawing, layout, photo editing, and typography. It works on all platforms. And it's free.