How to make a newsletter for powerful marketing to improve the brand image? Drawtify can help you get eye-catching newsletters! Even if you are not a designer.
Drawtify is a free online newsletter maker. It not only provides a large number of newsletter templates but also has a wealth of built-in design functions. Therefore, Drawtify will be the best choice for making newsletters online.
Join Drawtify. Create amazing newsletters in minutes.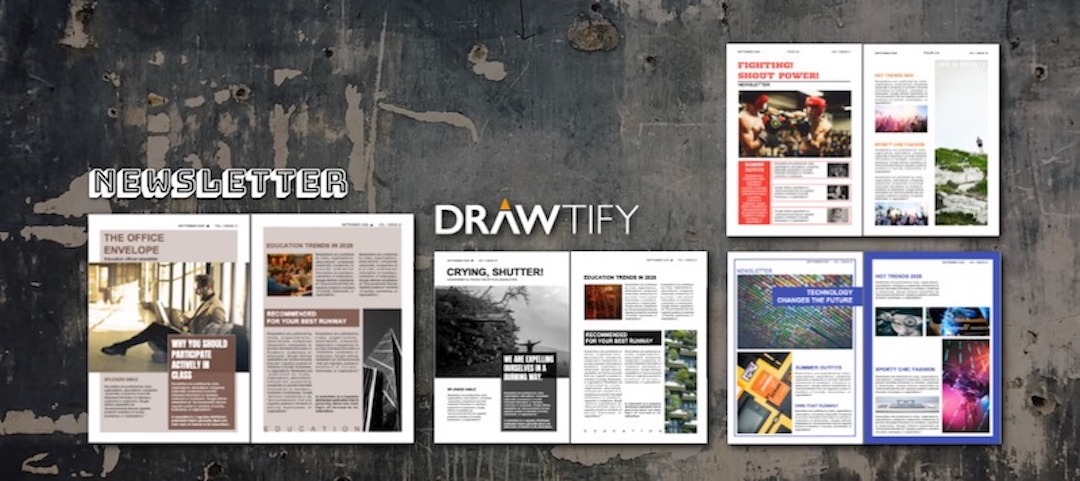 7 design tips to make a newsletter
A good newsletter has many advantages. But only newsletters that are visually appealing, readers can choose to read. Therefore, we created 7 design tips to make your newsletter more visually appealing.
Create a title and call to action
Of course, you should include a call-to-action in your newsletter, but you shouldn't just consider sales. Newsletters should provide useful information.
Let your logo decide the color scheme
Your newsletter needs a color scheme. Because the logo is part of the header, please consider using font colors, borders, or other elements in the newsletter. After all, the color of the logo should already be the style of the entire brand. And a harmonized color scheme will make your newsletter content look cleaner.
Stick to standard fonts
When choosing fonts for newsletters, the top priority is correctness. Avoid using multiple different fonts in a newsletter: too many fonts together will create a mess, a messy appearance, and it is easy to distract readers. Choose one or up to two fonts for the entire newsletter. Of course, you can combine size, bold, tilt, etc. to point out the key points and guide reading.
Use subtitles to segment
Your newsletter may have several different contents, which should be divided by subheadings. The subtitle should be an overview of the content or an indicative slogan, and the audience in armor can quickly understand what you want to say in a few seconds.
Use pictures to increase strength
By adding certain pictures, you can attract readers and at the same time enhance the effectiveness of the message. At the same time, pictures with matching content can also enhance the power of your information.
Optimize your links
You can add a simple text link to the newsletter, but inserting eye-catching buttons may increase your conversion rate. Buttons are more effective than text links because of their large size, eye-catching colors, and attractive design elements.
Looking for inspiration
Spend some time browsing your inbox and analyzing newsletters. You can write down the newsletter layout, headlines, call-to-action, etc., and use them to inspire you and improve your own newsletter.
So, start creating the perfect newsletter for your business now to raise it to a new level. Of course, you can use Drawtify to create your own newsletter for free by browsing the editable newsletter template.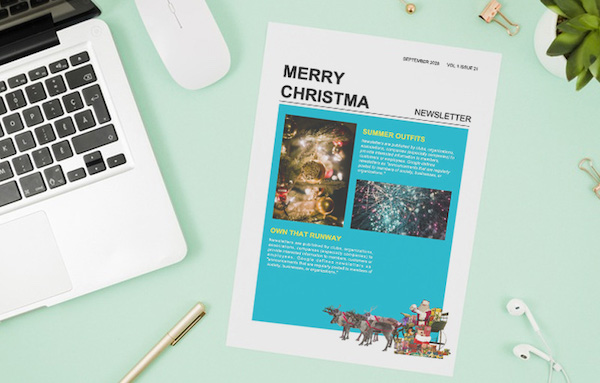 THE BEST SOLUTION "HOW TO MAKE A NEWSLETTER"
Newsletters are not only newsworthy but also readable.
How to make a newsletter? No design experience? No problem.
Because, Drawtify is an online graphic design software, with a vector editor, layout function, photo editor, and typography tools, and is easy to use and suitable for everyone.
With the Drawtify free newsletter maker, anyone can easily make a newsletter.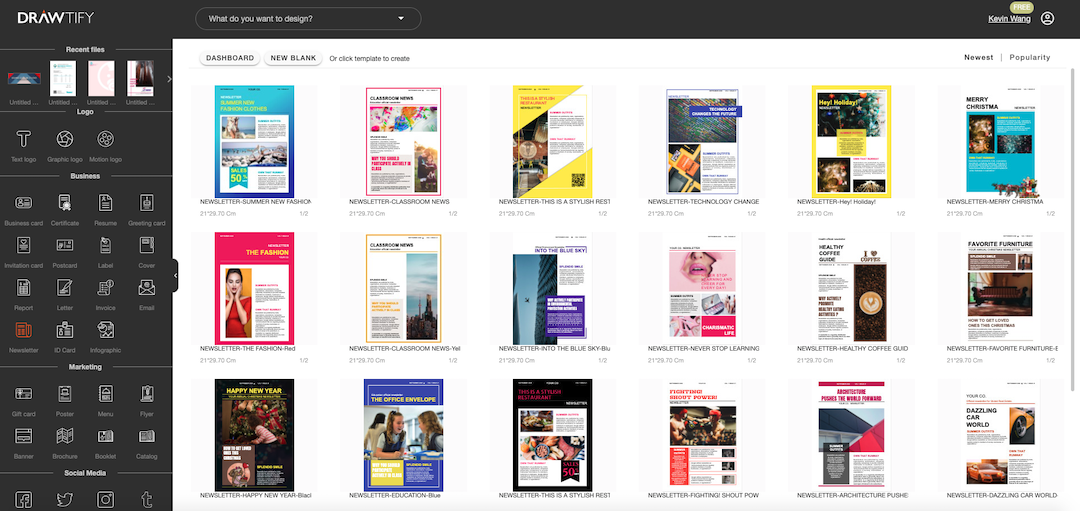 The fastest way to use Drawtify to make a newsletter:
First, enter the Drawtify Design Center, and then click "Newsletter" on the left.
Then, select the required newsletter template in the template gallery. And click the template to enter the design editing page.
Then, double-click the text in the template to modify the name, tagline, information, data, etc. Here, if you need to use your own logo, you can upload and replace it. If there is no logo, you can use Drawtify to make one immediately.
Of course, you can redefine icons and colors.
Finally, after a few minutes, you will make a newsletter.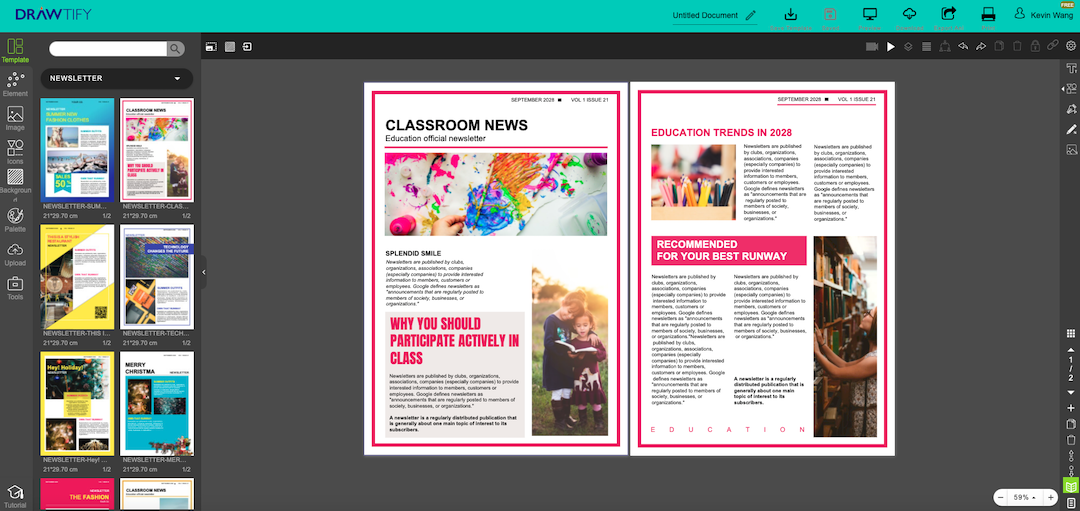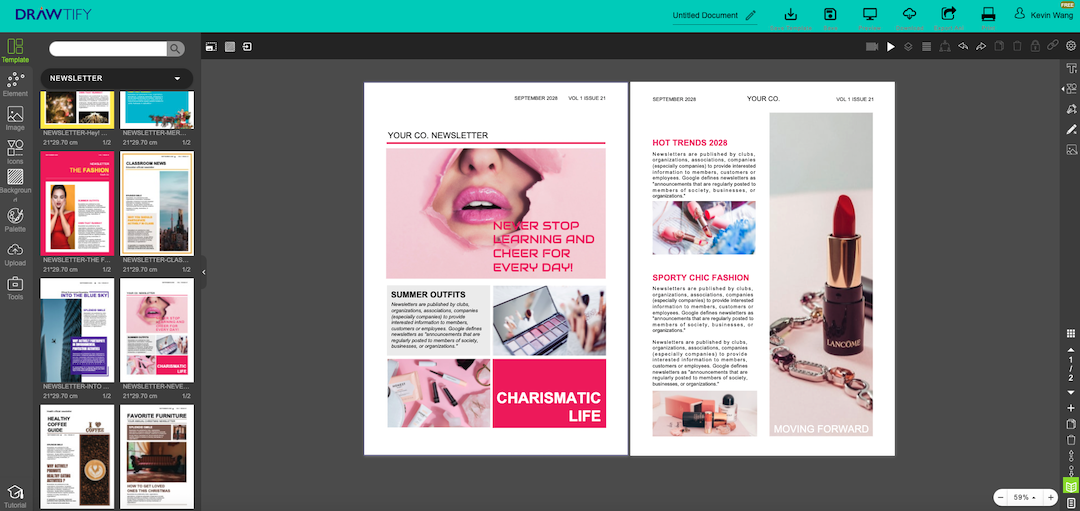 The recommended steps for using Drawtify to make a newsletter are as follows:
First, browse more newsletter templates to inspire your creativity.
Then, click on the newsletter template closest to your business case and business event to enter the design editing page. Or create a blank file first.
Then, use Drawtify's rich toolbox and easy-to-use professional design features. To creatively modify or add special effects, please customize shapes, colors, etc.
For example: Use vector editing to create unique fonts or icon shapes. Use the color editor for richer color fills. Adding the "3D" function can make newsletters more visually influential. Even adding a QR code to make your newsletter carry more content is unique.
Finally, get a dedicated newsletter that better suits your business case.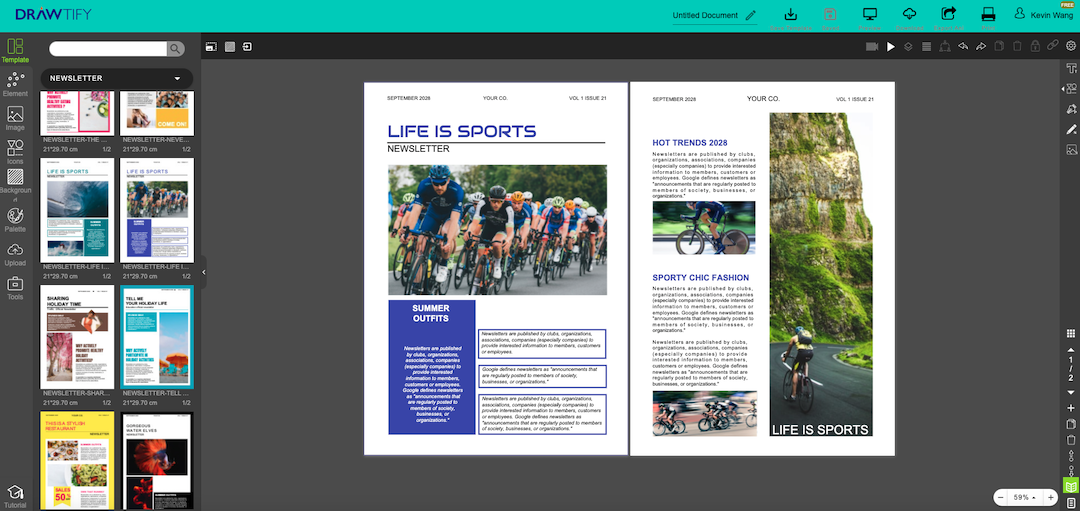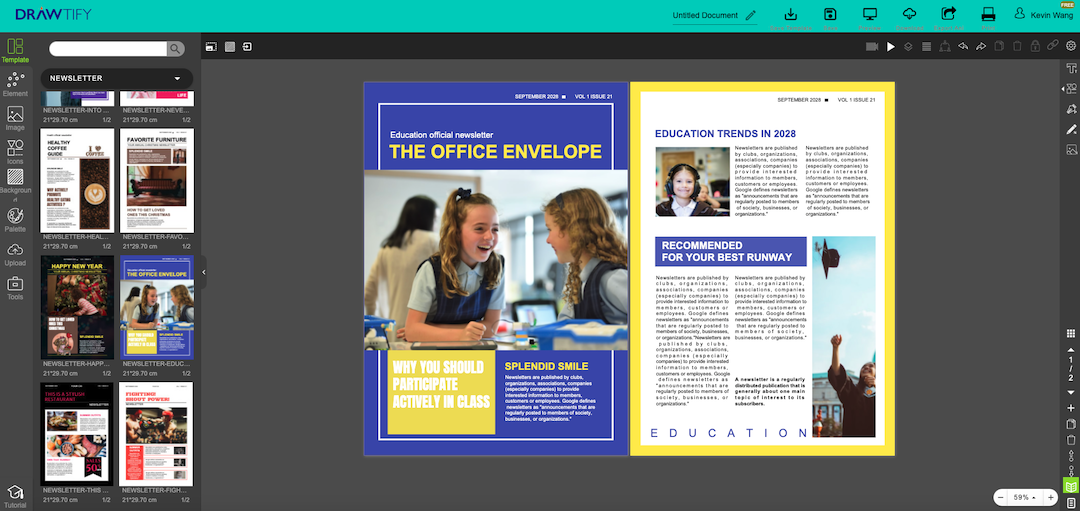 START MAKE A NEWSLETTER! AND IT'S FREE!
All you need is a Drawtify account.
No download, expensive design fees, learning difficulties. No need to find design materials across platforms and worry about any copyright issues.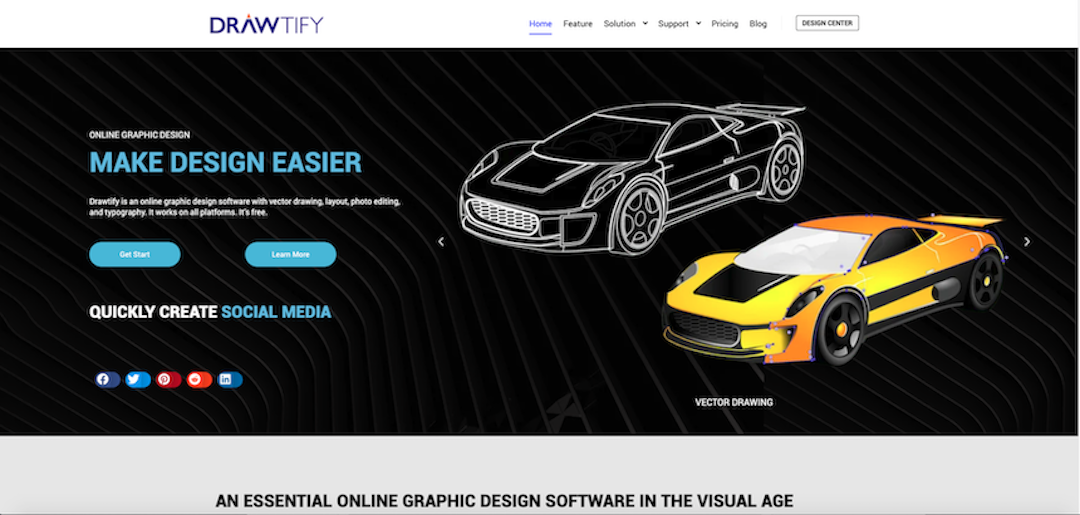 Drawtify, make design easier. Drawtify is an online graphic design software with vector drawing, layout, photo editing, and typography. It works on all platforms. And it's free.