How to make greeting cards for a powerful brand marketing image? Drawtify can help you get eye-catching greeting cards! Even if you are not a designer.
Drawtify is a free online greeting card maker. It not only provides a large number of greeting card templates but also has a wealth of built-in design features. Therefore, Drawtify will be the best choice for making greeting cards online.
Join Drawtify. Create eye-catching greeting cards in minutes.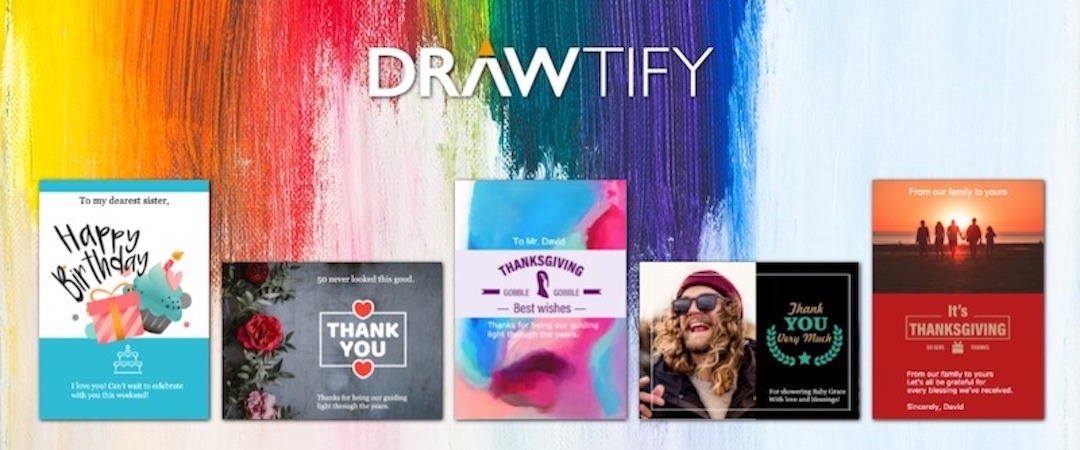 Make greeting cards: 5 practical tips
Designing your own greeting card is also fun. However, personal greeting cards require a different method than those used for business promotions. We provide some important suggestions for your business to print and make greeting cards.
A few weeks in advance
You don't actually need much time to design your own greeting card. However, it is always prudent to start early. This means that the design will be completed and sent reasonably before the actual holiday.
2. Leave space for writing
When you have time to print the desired greeting card, you can use any design and layout you need, but please consider leaving enough space to write the message.
3. Make the subject clear
Design your own card to make it easy for listeners to understand. If you take a moment to understand your greeting card, please consider redesigning it.
4. Consider the vertical or horizontal layout
The vertical layout has a regular appearance and tends to save more space. However, if your card is sent by mail or manually distributed, a horizontal design may make more sense. In addition, horizontal greeting cards that can be placed vertically have become ideal for distributing gifts at events such as dinner parties and fundraising events.
5. Try greeting card template
When you use a greeting card template, making your own greeting card design is much easier than you might expect. Using templates in your design can help you determine the layout and format that suits your needs. The template can also easily solve the problems of bleeding and trimming so that the finished card has a professional appearance.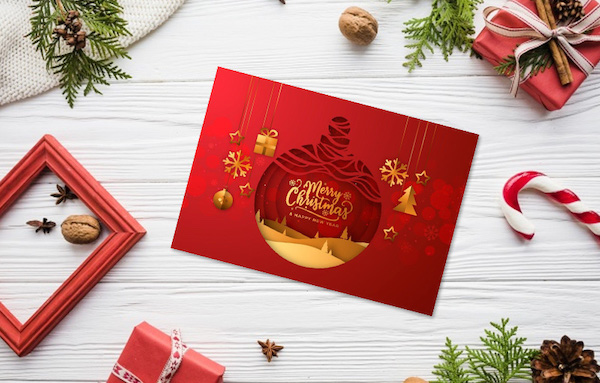 THE BEST SOLUTION "HOW TO MAKE GREETING CARDS"
Your greeting card can promote your business communication.
How to make greeting cards? No design experience? No problem.
Because, Drawtify is an online graphic design software, with a vector editor, layout function, photo editor, and typography tools, and is easy to use and suitable for everyone.
With the Drawtify free greeting card maker, anyone can easily make greeting cards.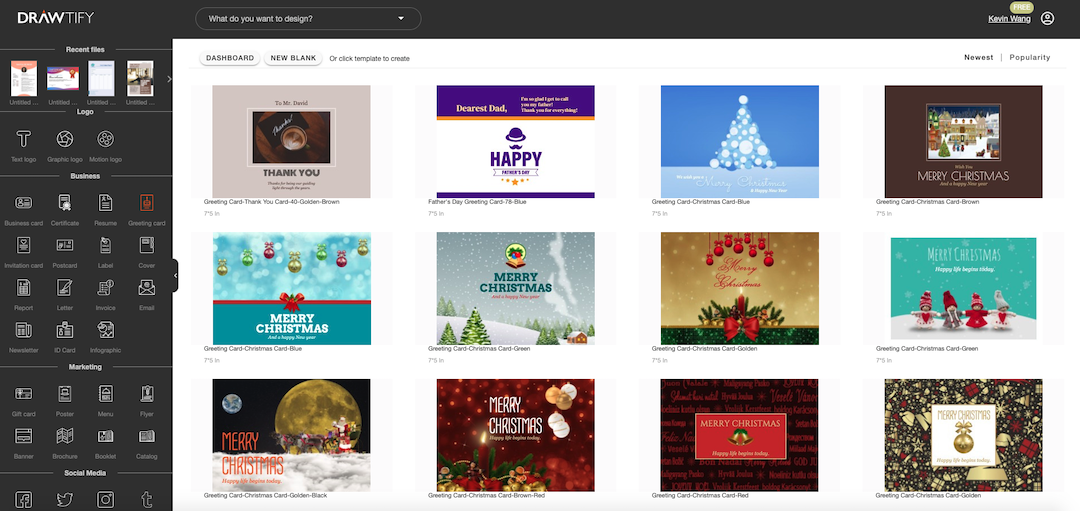 The fastest way to use Drawtify to make greeting cards:
First, enter the Drawtify Design Center, and then click the "greeting card" on the left.
Then, select the desired greeting card template in the template library, and then click the template to enter the design editing page.
Then, double-click the text in the template to modify the name, tagline, information, etc. Here, if you need to change your own photo or logo, you can upload the photo and replace it.
Of course, you can redefine icons, colors.
Finally, after a few minutes, you will create a custom greeting card.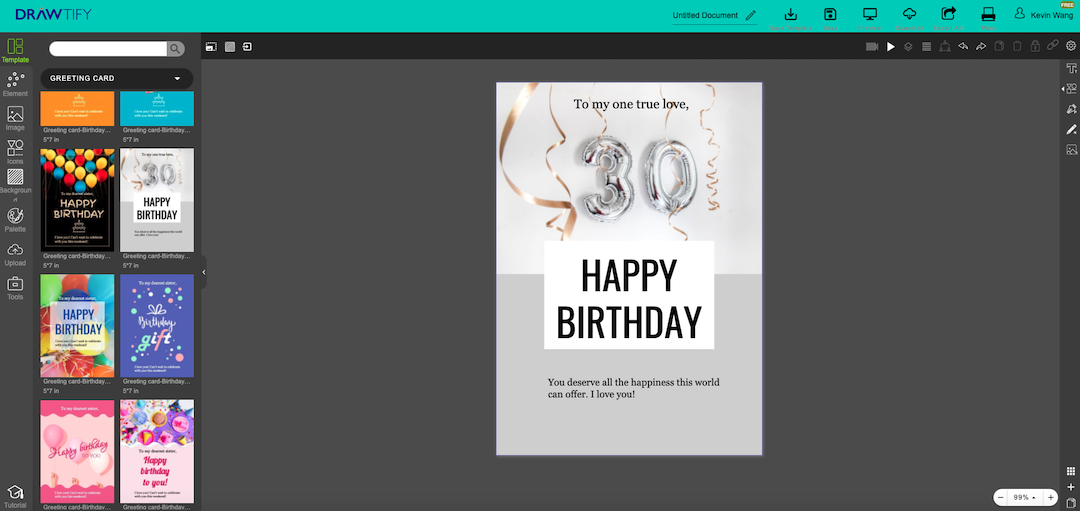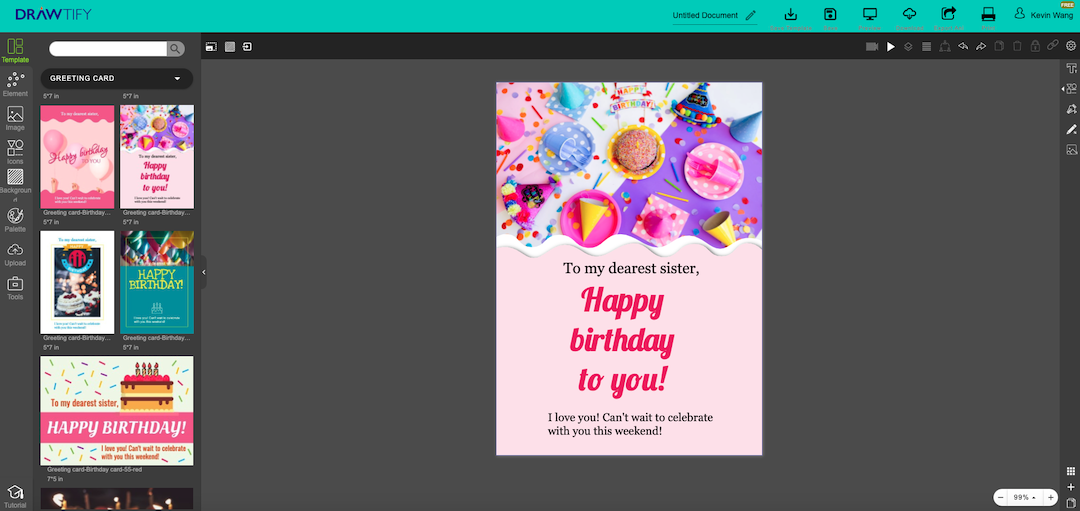 The recommended steps for using Drawtify to make greeting cards are as follows:
First, browse more greeting card templates to inspire your creativity.
Then, click the greeting card template closest to your story to enter the design editing page. Or create a blank file first.
Then, use Drawtify's rich toolbox and easy-to-use professional design features to creatively modify or add special effects, custom shapes, colors, etc.
For example: Use vector editing to create unique fonts or icon shapes. Use the color editor for richer color fills. Adding the "3D" function makes the greeting card more visually influential. Even adding a QR code to make your greeting card carry more content is unique.
Finally, get an exclusive greeting card that better suits your story.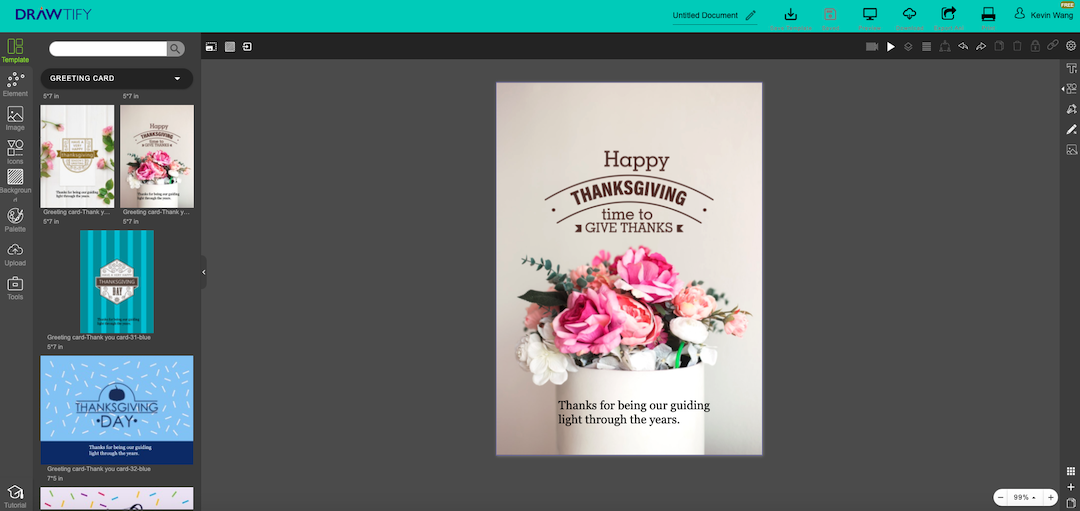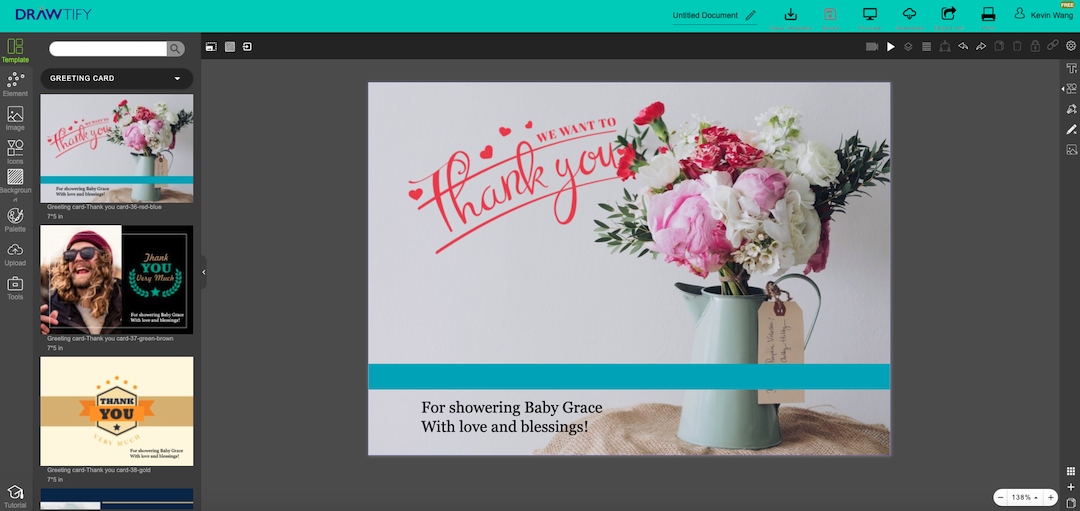 START! MAKE GREETING CARDS! AND IT'S FREE!
All you need is a Drawtify account.
No download, expensive design fees, learning difficulties. No need to find design materials across platforms and worry about any copyright issues.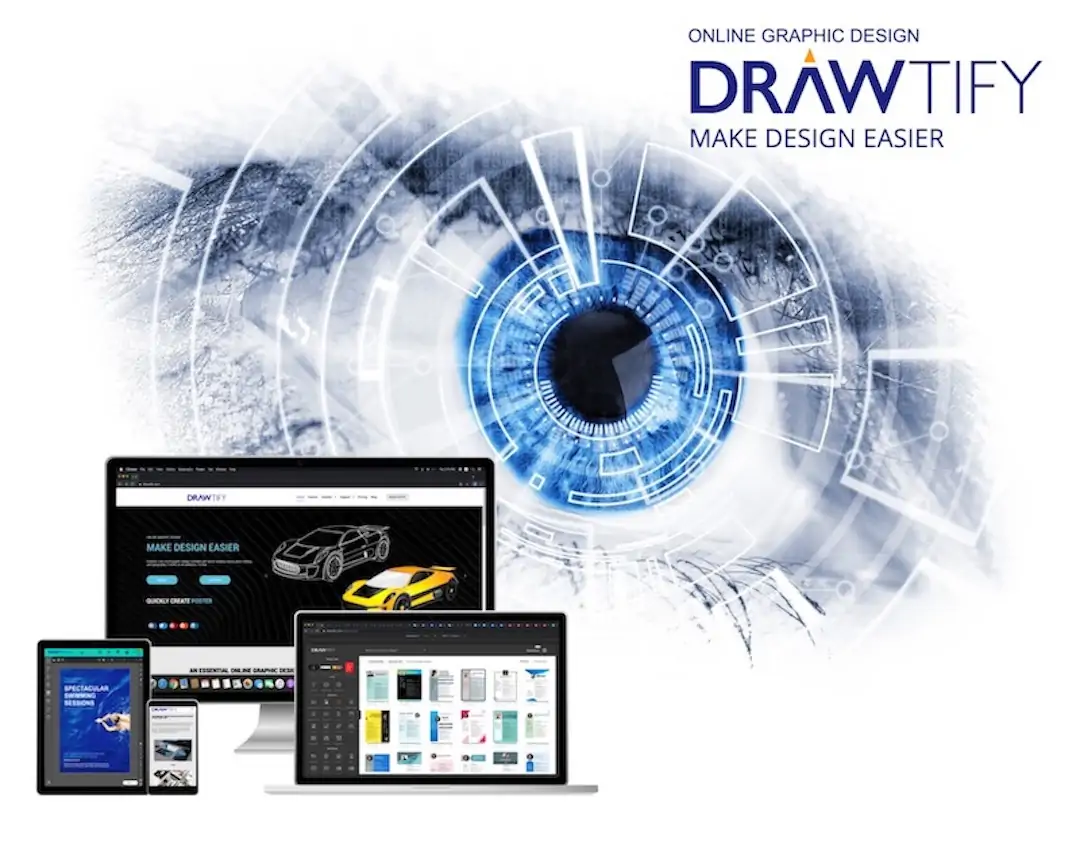 Drawtify, make design easier. Drawtify is an online graphic design software with vector drawing, layout, photo editing, and typography. It works on all platforms. And it's free.