How to make invitation card for a powerful brand marketing image? Drawtify can help you get eye-catching invitation cards! Even if you are not a designer.
Drawtify is a free online invitation card maker. It not only provides a large number of invitation card templates but also has rich built-in design functions. Therefore, Drawtify will be the best choice for making invitation cards online.
Join Drawtify. Make invitation cards in minutes.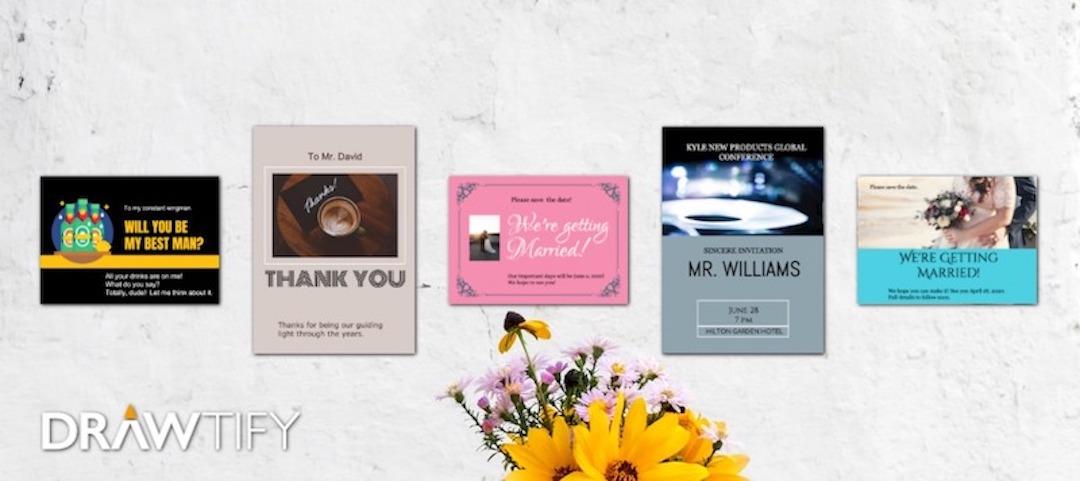 5 tips to make invitation cards
The purpose of the invitation card is to attract the audience with impressive colors, shapes, and fonts. An excellent business invitation card, please follow the following five tips to ensure that your invitation card attracts the attention of the audience.
Include all relevant information
It is important to provide the invitees with all the information they need. The invitation card should ensure the following:
Business name, event title, purpose, location and time, required clothing, contact person, or RSVP details.
These details ensure that guests know exactly what they expect, such as the time of arrival and appropriate clothing.
Streamline text
Make sure that the detailed information you provide is clear to the reader. Don't let the recipient fall into too many copies or brand details. Instead, focus on promoting related information, including only other details that can add value, such as schedules, competitions, or discounts.
Easy to read
Like most design media, the blank is your friend. Don't be afraid to add graphics, images, and patterns, but make sure there is enough space for the text. This step ensures that the finished product does not feel overwhelming in appearance.
Establish a balance
To avoid overwhelming the recipient, before making a final decision, try multiple variations of the card to find the balance between the copy and the graphic.
Communicate the event type
The invitation card also needs to set up a social gathering atmosphere. For company-sponsored picnics, rustic or fun designs are appropriate. If you plan to hold a formal event, such as an awards ceremony, please choose more high-end decorations and materials.
THE BEST SOLUTION "HOW TO MAKE INVITATION CARD"
The invitation card can fully demonstrate your friendliness and enhance your business image.
How to make invitation cards? No design experience? No problem.
Because, Drawtify is an online graphic design software, with a vector editor, layout function, photo editor, and typography tools, and is easy to use and suitable for everyone.
With the Drawtify free invitation card maker, anyone can easily make invitation cards.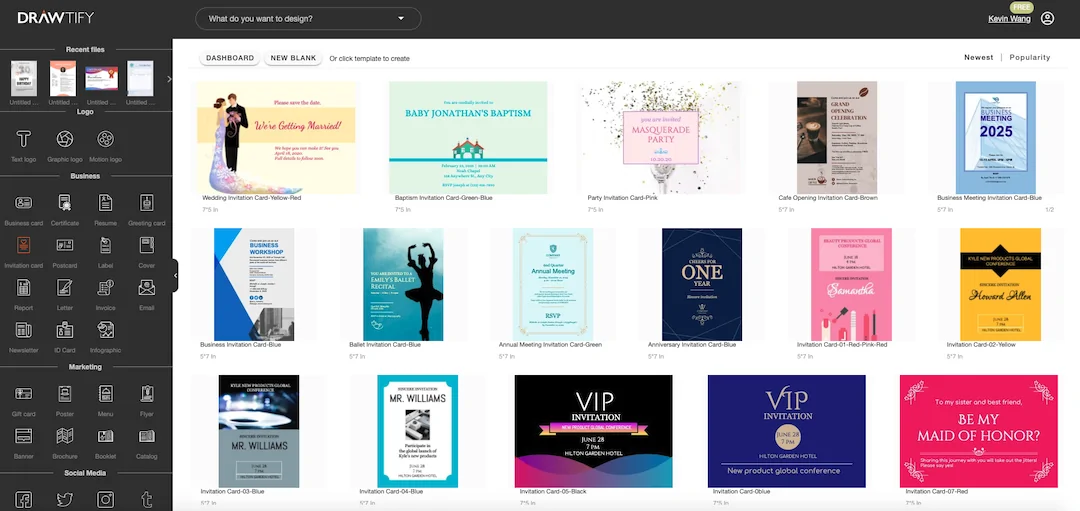 The fastest way to use Drawtify to make invitation cards:
First, enter the Drawtify Design Center, and then click the "Invitation Card" on the left.
Then, select the desired invitation card template in the template gallery, and then click the template to enter the design editing page.
Then, double-click the text in the template to modify the name, tagline, information, etc. Here, if you need to use your own photo or logo, you can upload and replace it.
Of course, you can redefine icons and colors.
Finally, after a few minutes, you will create a custom invitation card.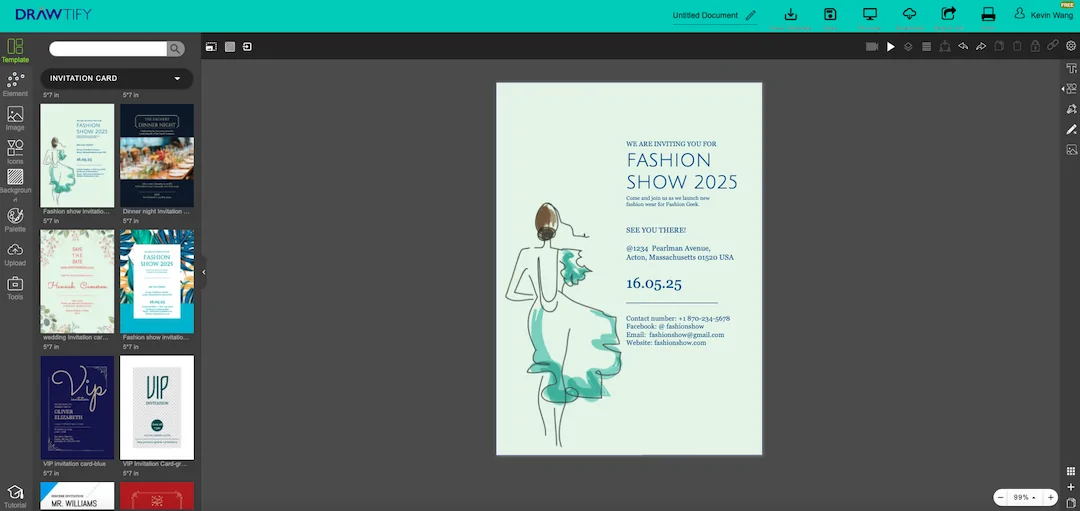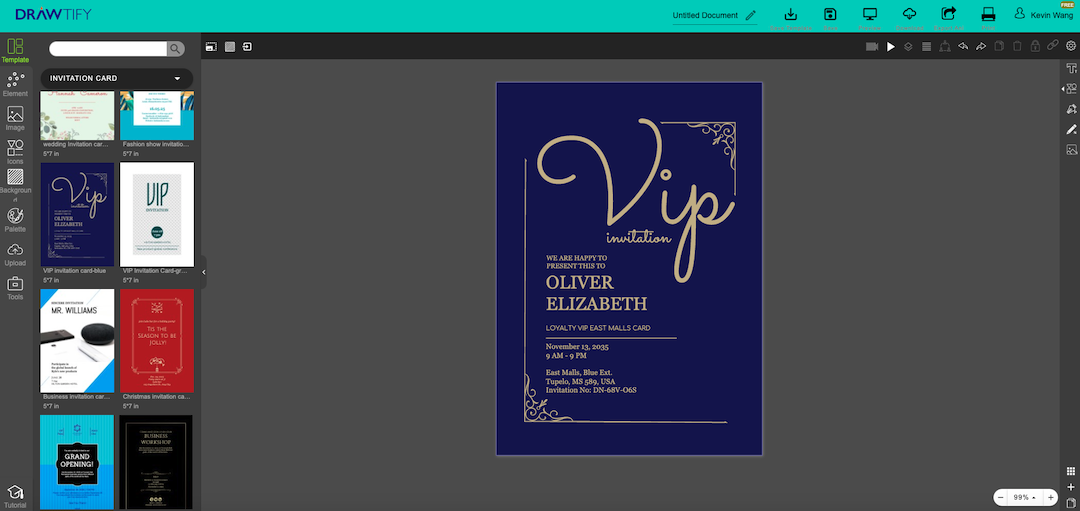 The recommended steps for using Drawtify to make invitation card are as follows:
First, browse more invitation card templates to stimulate your creativity.
Then, click the invitation card template closest to your story to enter the design editing page. Or create a blank file first.
Then, use Drawtify's rich toolbox and easy-to-use professional design features to creatively modify or add special effects, custom shapes, colors, etc.
For example: Use vector editing to create unique fonts or icon shapes. Use the color editor for richer color fills. Adding the "3D" function makes the invitation card more visually influential. Even adding QR codes to make your invitation card carry more content is unique.
Finally, get an exclusive invitation card more suitable for your story.
Of course, if you need an electronic invitation card, you can even add an animation function.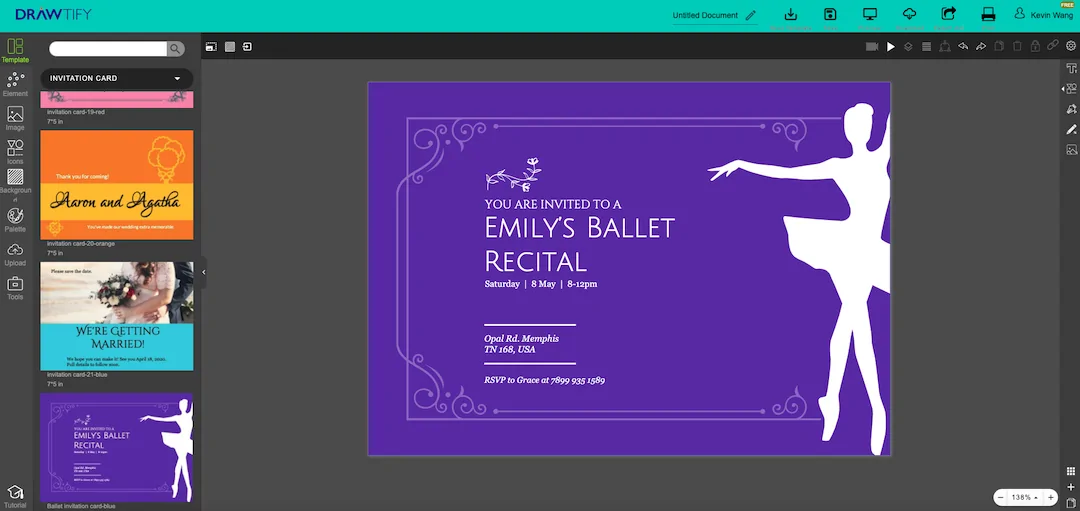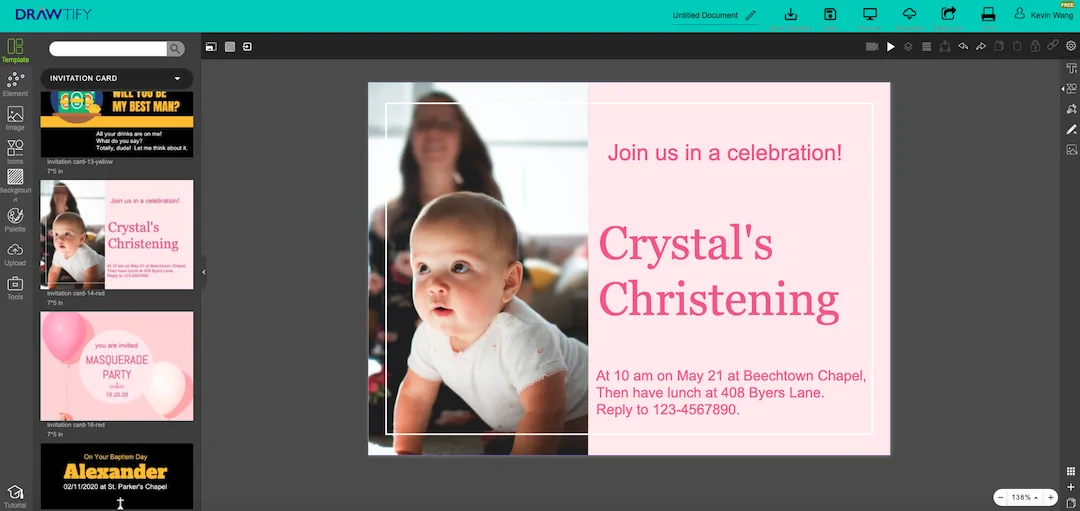 START! MAKE INVITATION CARDS! AND IT'S FREE!
All you need is a Drawtify account.
No download, expensive design fees, learning difficulties. No need to find design materials across platforms and worry about any copyright issues.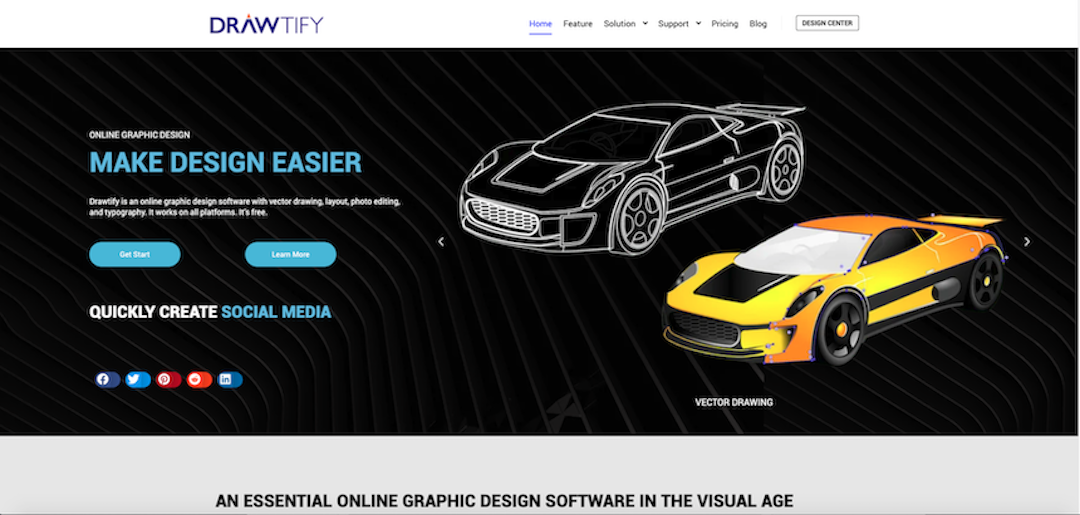 Drawtify, make design easier. Drawtify is an online graphic design software with vector drawing, layout, photo editing, and typography. It works on all platforms. And it's free.