How to make a resume with Drawtify to best business images Drawtify can help you get eye-catching resumes! Even if you are not a designer.
Drawtify is a free online resume maker. It not only provides a large number of resume templates but also has rich built-in design functions. Therefore, Drawtify will be the best choice for making resumes online.
Join Drawtify. Create compelling resumes in minutes.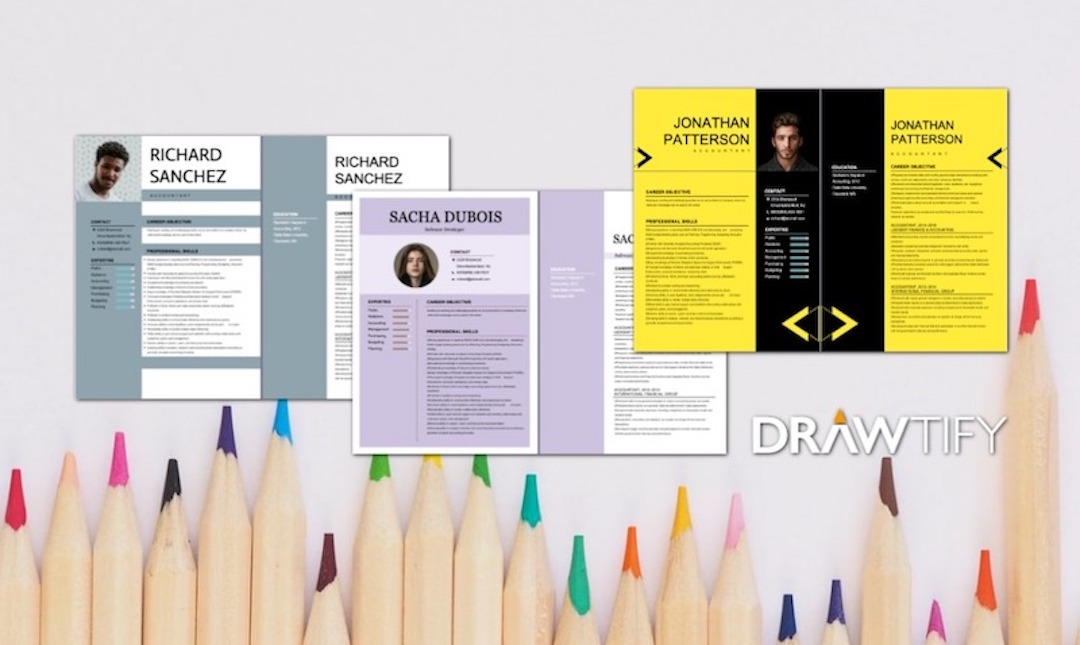 Tips to make a resume
The subject of the resume is ultimately what recruiters care about most. However, this does not mean that you should be slack in design and formatting. Visually chaotic resumes make reading more difficult, so recruiters and hiring managers are more likely to leave them aside. Use these rules of thumb to ensure your resume looks the best.
Use easy-to-read fonts of at least 11 o'clock.
Add a margin of at least 0.7 inches.
Make sure there is enough empty space between the parts.
Don't worry about complicated designs or decorations. Although you can paint a little color, you should avoid any conflicts or visually busy details.
If you want to print a copy of your resume, please purchase high-quality paper and use a high-quality printer.
Unless you are in academia or medicine and must cite papers and publications, please keep your resume within 1-2 pages.
Points to note about make a resume
No two resumes will look exactly the same (nor should they!), but in general, the following parts should be included in making a resume.
Header and contact information: At the top of your resume, always include a header with your name on it. Your contact information should also be nearby. After all, you don't want to be confused about who your resume belongs to, nor does it make it difficult for recruiters or hiring managers to find you.
Professional summary: A professional summary is a short one-to-three-sentence section, highlighted on your resume to briefly describe who you are, what you do, and the ideal reason.
Skills: It is best to list clearly. If recruiters and hiring managers immediately see that you have the ability to complete the job, then they are likely to take your resume seriously.
Work experience: Make sure your work experience is different. The work experience section should include the name, location, work date, position, and position of the company you are holding. The most important thing is to include action verbs and data points, detailing the relevant achievements of each location.
Education: Since many jobs require a certain level of education, it is important to mention your education in your resume. However, this part should not take up too much space.
Extra experience: Extra experience is an optional resume, but it can be very valuable. This is a comprehensive part at the end of your resume, which allows you to highlight volunteer experience, rewards, and hobbies.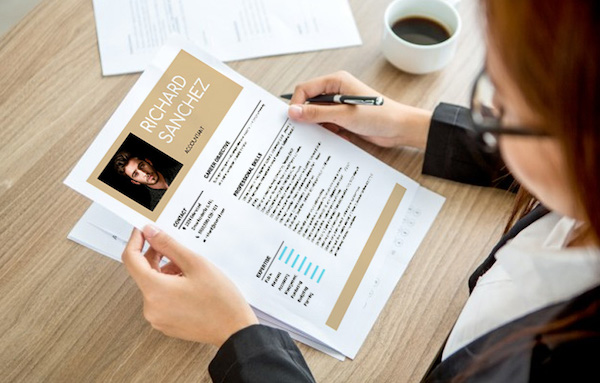 THE BEST SOLUTION "HOW TO MAKE A RESUME"
Your resume is an essential tool for you to participate in business activities.
How to make a resume? No design experience? No problem.
Because, Drawtify is an online graphic design software, with a vector editor, layout function, photo editor, and typography tools, and is easy to use and suitable for everyone.
With the Drawtify free resume maker, anyone can easily make a resume.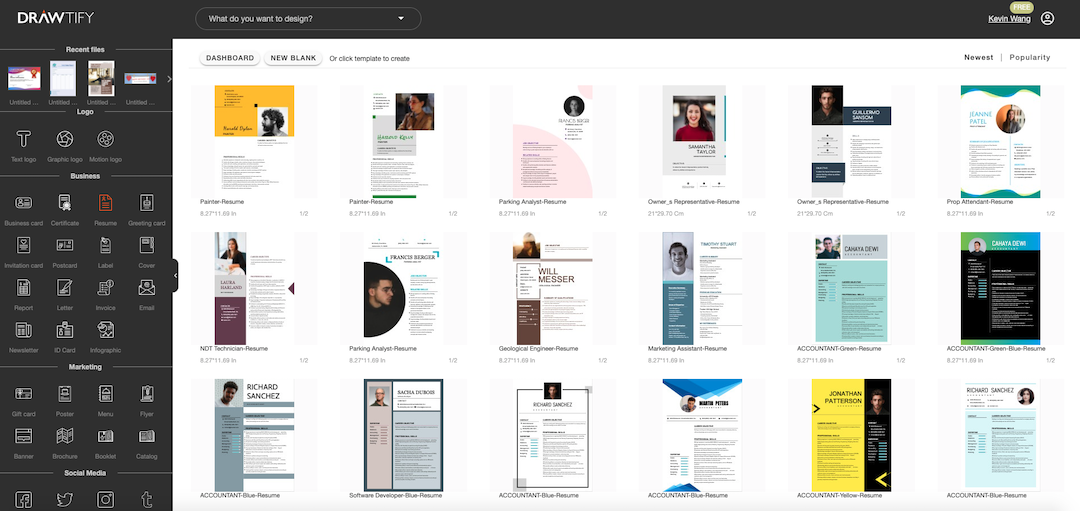 The fastest way to use Drawtify to make a resume:
First, enter the Drawtify Design Center, and then click "Resume" on the left.
Then, select the required resume template in the template library, and then click the template to enter the design editing page.
Then, double-click the text in the template to modify the name, tagline, information, etc. Here, you need to upload the photo and replace it.
Of course, you can redefine icons, colors, or icons.
Finally, after a few minutes, you will create a custom resume.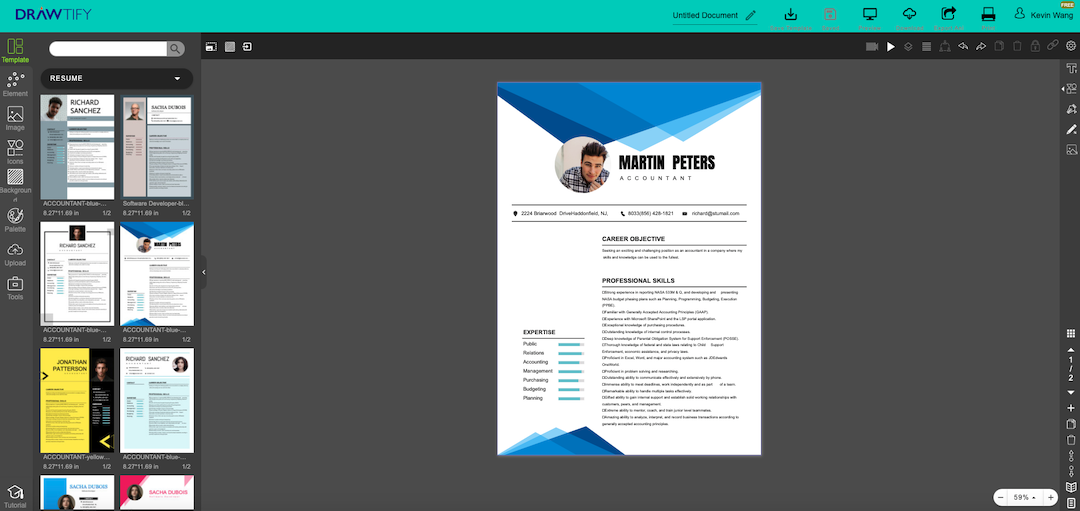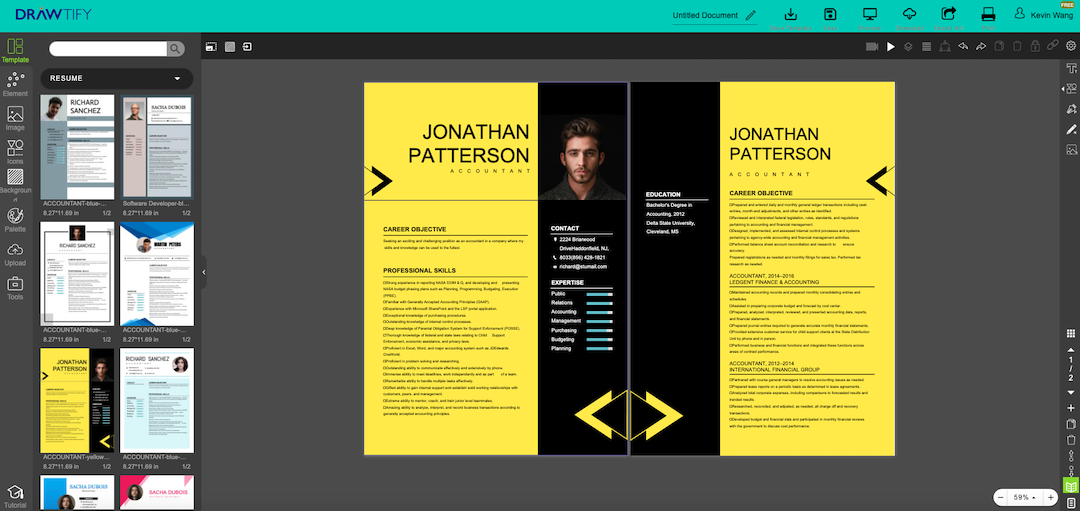 The recommended steps for using Drawtify to make a resume are as follows:
First, browse more resume templates to inspire your creativity.
Then, click the resume template closest to your story to enter the design editing page. Or create a blank file first.
Then, use Drawtify's rich toolbox and easy-to-use professional design features to creatively modify or add special effects, custom shapes, colors, etc.
For example: Use vector editing to create unique fonts or icon shapes. Use the color editor for richer color fills. Adding the "3D" function makes the resume more visually influential. Even add a QR code to make your resume carry more content, and it is unique.
Finally, get an exclusive resume that better suits your story.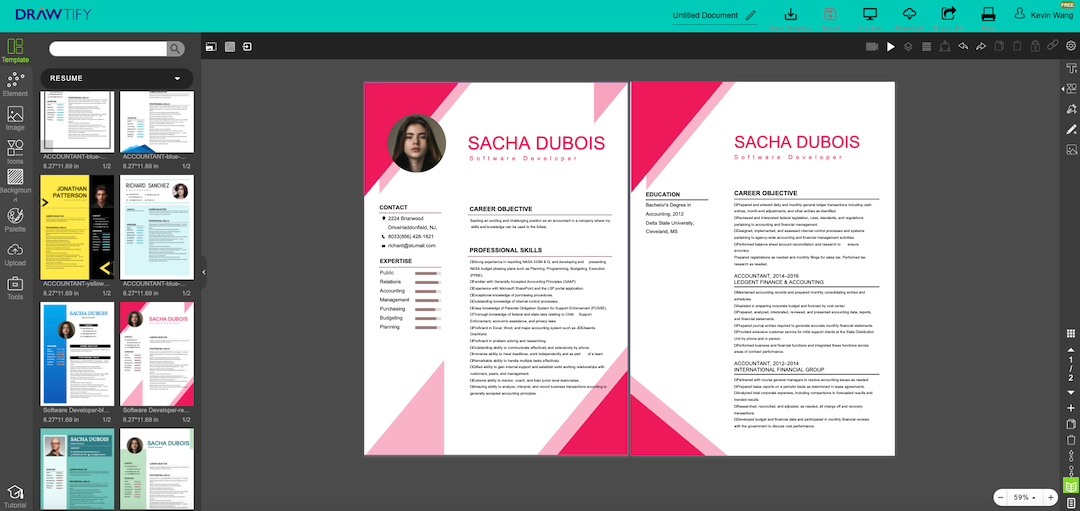 START! MAKE A RESUME! AND IT'S FREE!
All you need is a Drawtify account.
No download, expensive design fees, learning difficulties. No need to find design materials across platforms and worry about any copyright issues.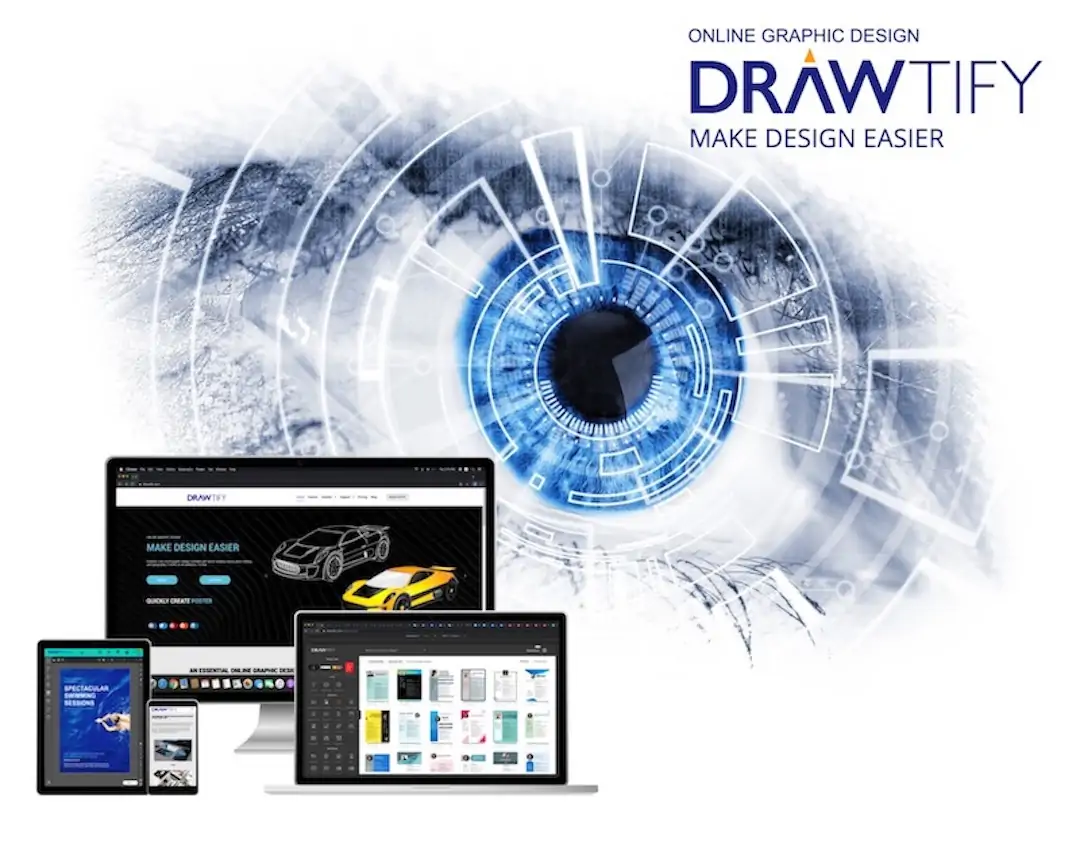 Drawtify, make design easier. Drawtify is an online graphic design software with vector drawing, layout, photo editing, and typography. It works on all platforms. And it's free.