How to make covers for powerful marketing to improve the brand image? Drawtify can help you get eye-catching covers! Even if you are not a designer.
Drawtify is a free online cover maker. It not only provides a large number of cover templates but also has rich built-in design functions. Therefore, Drawtify will be the best choice for making covers online.
Join Drawtify. Make covers in minutes.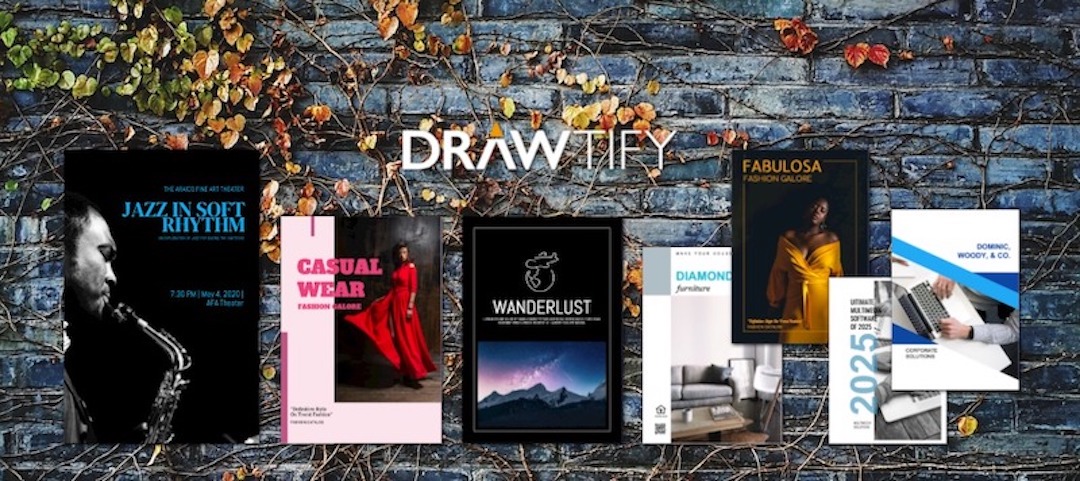 Design trends about make covers
The basic rules of book design still apply. The cover must be clear, easy to read, and suitable for all genres while showing enough mystery to attract potential readers to take it off the shelf. But beyond that, book designers continue to push boundaries, break rules, and create compelling and subversive covers, which is really delightful. Read on to learn about our most exciting book cover trends!
Novel and beautiful illustrations
Although the trend of illustration covers has been around for several years, illustrations in the past few years have often been cumbersome. As these styles continued to develop, we began to see brisk illustration styles and a slow revival of line art. The brisk illustration style and line drawing are perfectly combined, providing a novel and modern method for cover design.
Featured fonts and layouts
Must have strong and unique typesetting. You can choose to use handwriting skills to create artwork, or create your own font family to pop up titles. In the past few years, in all types of book cover design, there have been some strong, clear serifs. In response, highly unique fonts have appeared in the past year, and we have seen this trend continue.
Rainbow and primary colors
Although soft neutral colors and bright black and white covers will always occupy a place, rainbow colors and primary colors are recovering. Some designers regard pure red, blue, and yellow as adventurous choices, but others are playing the appeal of pure red, while bold rainbow colors are highlighting the wild.
Textured tactile texture
Whether it is on a bookstore shelf or an electronic library, it is very important to pop it out. One way to achieve this goal is to pursue texture. We see more textured covers, which can create tactile covers even when viewed on the screen. The depth of these covers usually exceeds that of illustrations and photography.
Creative Photography
Photography can be a challenging element integrated into book cover design. Even starting with high-quality pictures, when combined with text, they may lose their influence. But recently, designers have been trying new ways to display photos.
Material fusion
Cover designers are always looking for new ways to attract potential readers to read book covers. One trend in book design is the fusion of materials. It can be seen as the evolution of collages, where designers absorb familiar elements from the world around us and reuse them as book covers.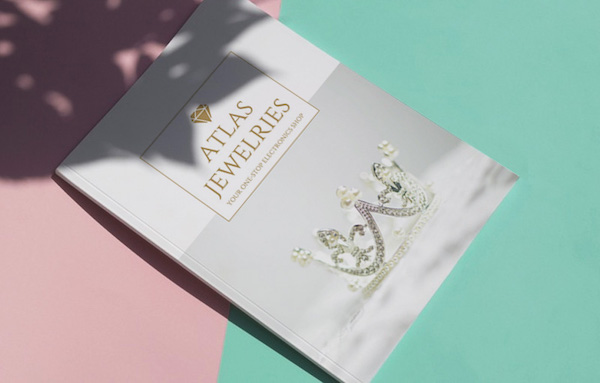 THE BEST SOLUTION "HOW TO MAKE COVERS"
The cover is not only a refinement of the content but also the most basic element to attract readers.
How to make covers? No design experience? No problem.
Because, Drawtify is an online graphic design software, with a vector editor, layout function, photo editor, and typography tools, and is easy to use and suitable for everyone.
With the Drawtify free cover maker, anyone can easily make covers.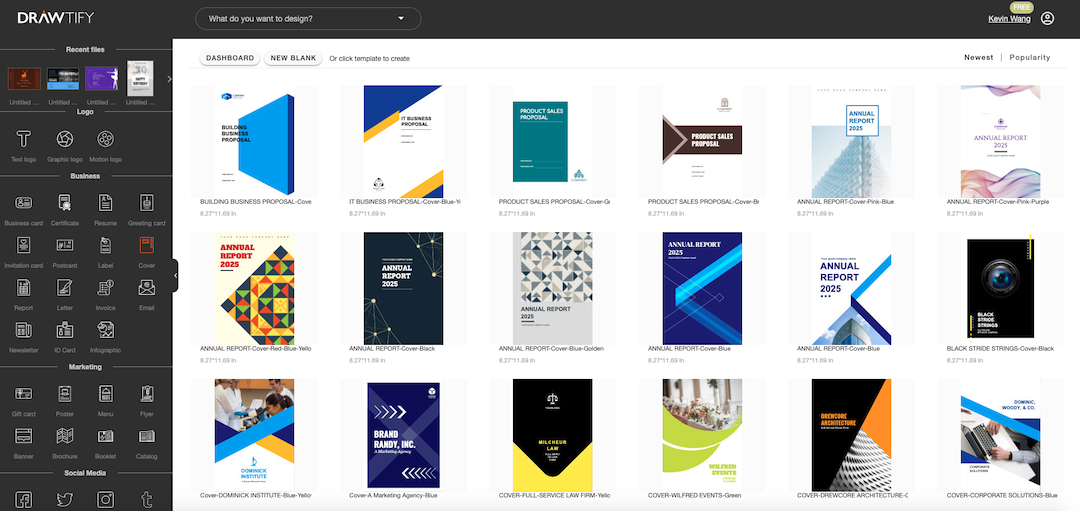 The fastest way to use Drawtify to make covers:
First, enter the Drawtify Design Center, and then click "Cover" on the left.
Then, select the desired cover template in the template library, and then click the template to enter the design editing page.
Then, double-click the text in the template to modify the name, tagline, information, etc. Here, if you need to use your own photo or logo, you can upload and replace it. If there is no logo, you can use Drawtify to make one immediately.
Of course, you can redefine icons and colors.
Finally, after a few minutes, you will create a custom cover.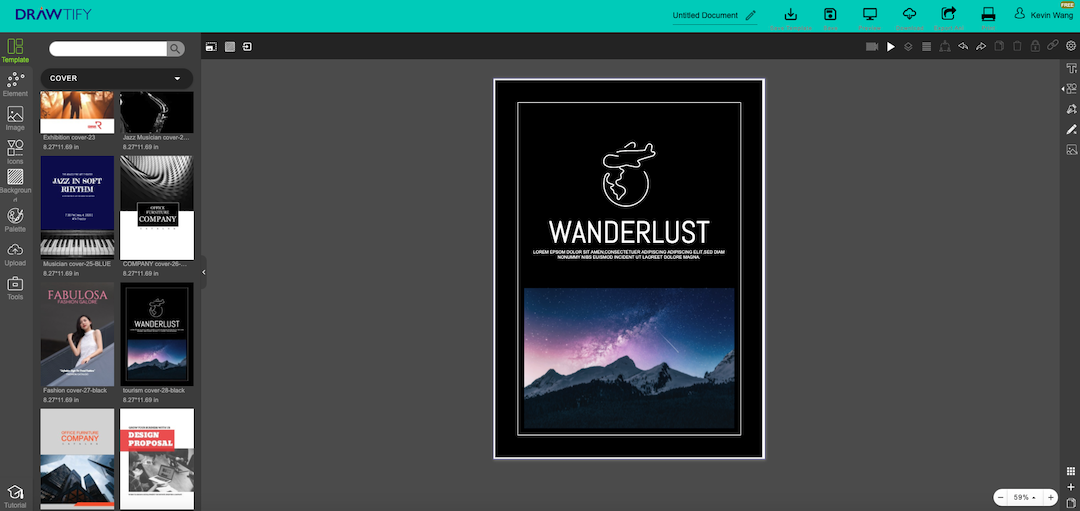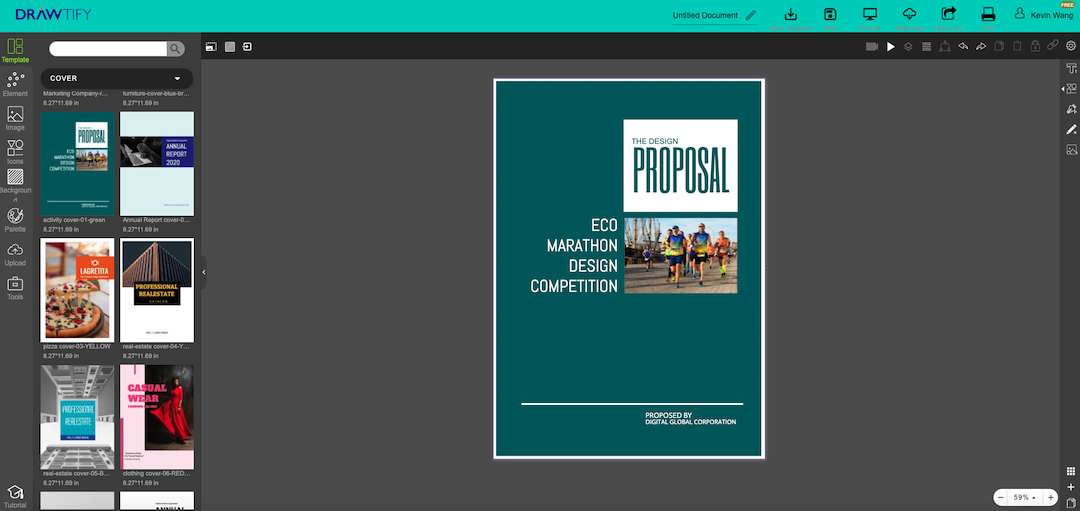 The recommended steps for using Drawtify to make covers are as follows:
First, browse more cover templates to inspire your creativity.
Then, click the cover template closest to your business case to enter the design editing page. Or create a blank file first.
Then, use Drawtify's rich toolbox and easy-to-use professional design features to creatively modify or add special effects, custom shapes, colors, etc.
For example: Use vector editing to create unique fonts or icon shapes. Use the color editor for richer color fills. Adding the "3D" function can make the cover more visually influential. Even adding a QR code to make your cover carry more content is unique.
Finally, get an exclusive cover that better suits your business story.
Of course, if you need an electronic cover, you can even add the animation function.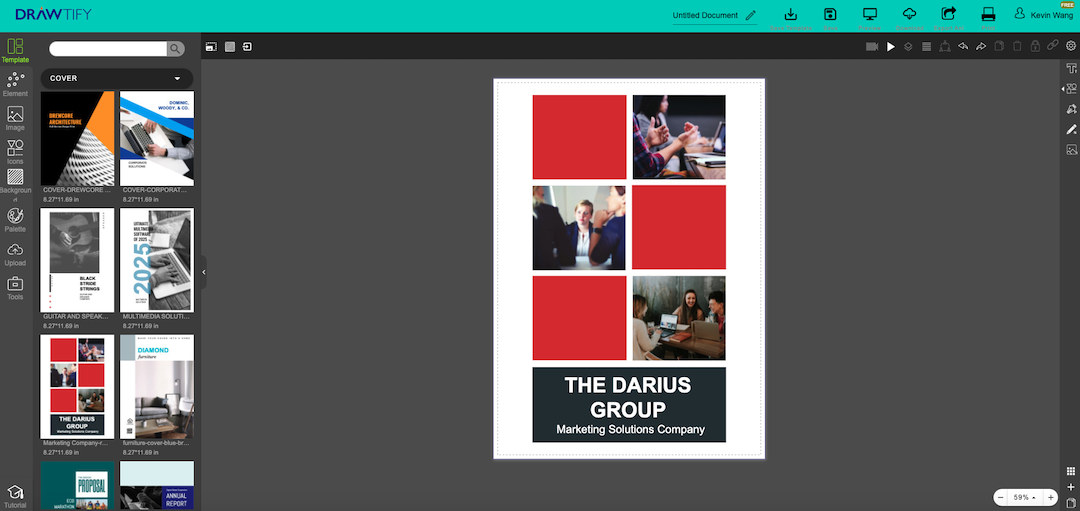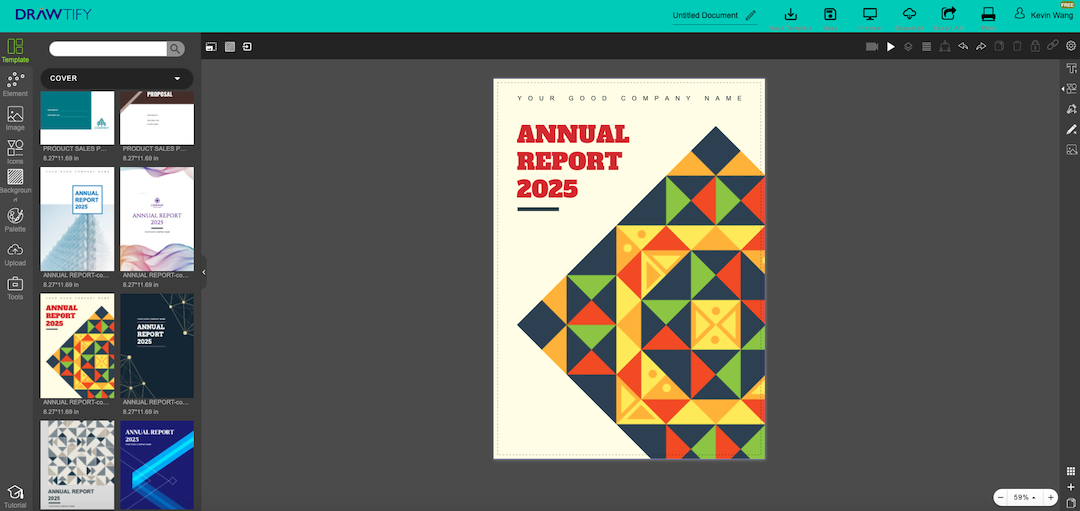 START! MAKE COVERS! AND IT'S FREE!
All you need is a Drawtify account.
No download, expensive design fees, learning difficulties. No need to find design materials across platforms and worry about any copyright issues.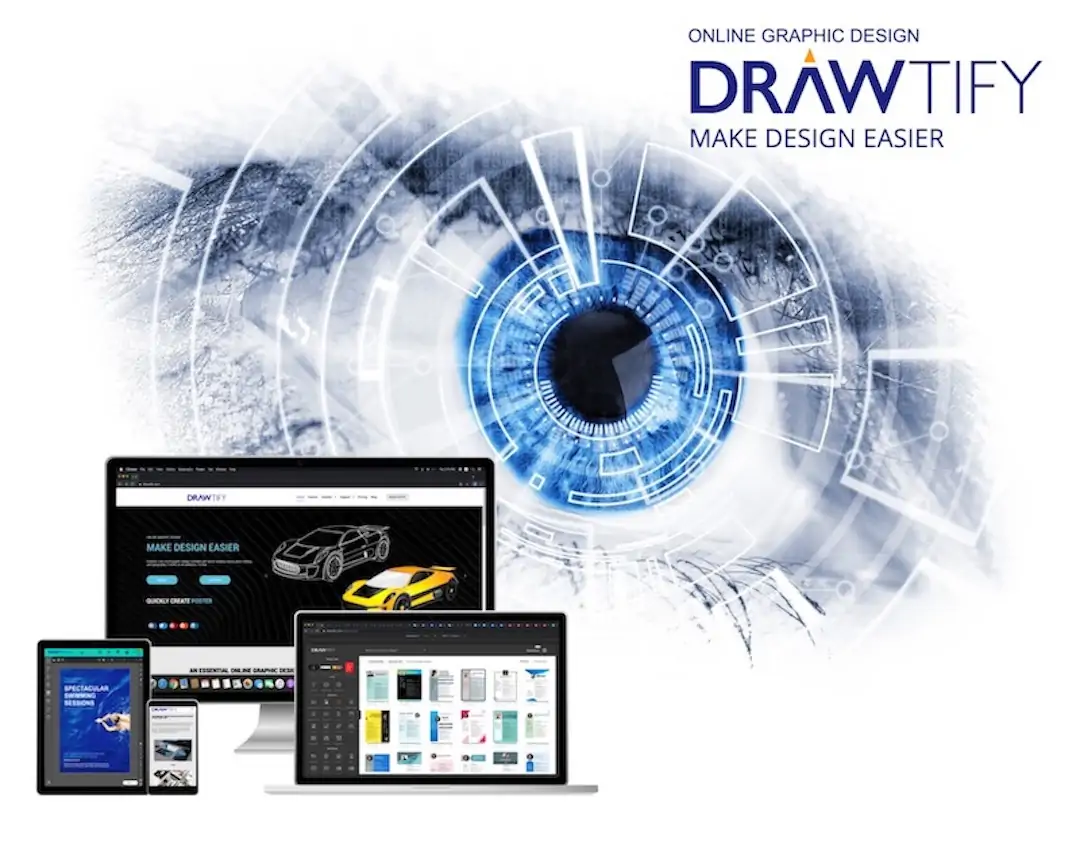 Drawtify, make design easier. Drawtify is an online graphic design software with vector drawing, layout, photo editing, and typography. It works on all platforms. And it's free.