How to make labels for powerful marketing to improve the brand image? Drawtify can help you get eye-catching labels! Even if you are not a designer.
Drawtify is a free online label maker. It not only provides a large number of label templates but also has rich built-in design functions. Therefore, Drawtify will be the best choice for making labels online.
Join Drawtify. Create beautiful labels in minutes.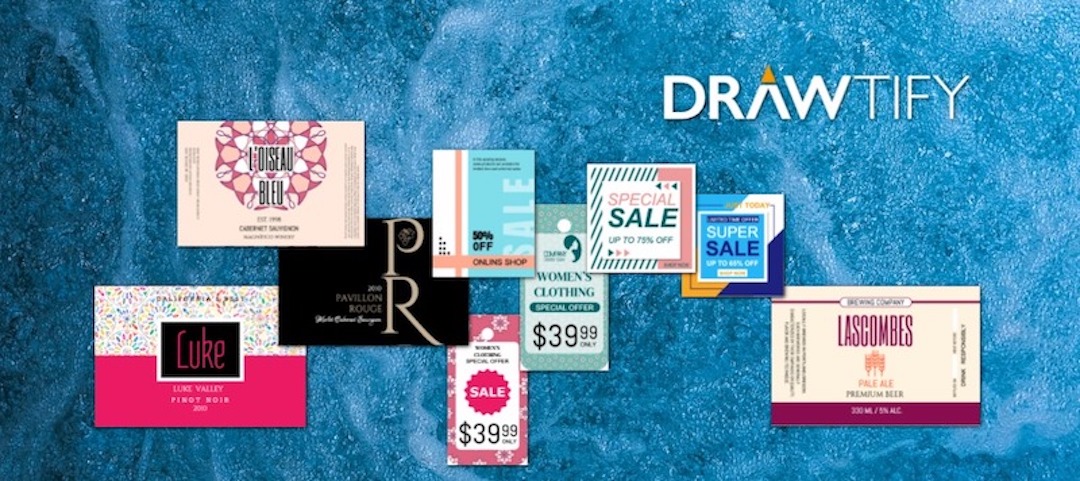 10 tips for make labels
There are many categories of labels, but product labels should be the most important. It doesn't matter whether you plan to enjoy the benefits of hiring a professional designer to make labels or try to design your own labels. These tips should help you create practical, effective, and beautiful product labels.
Use CMYK color mode
Unless your label is an electronic publication, please use CMYK color mode. Because most printers are like this.
Use graphic design software with a vector editor whenever possible
High-quality vector images can ensure that your labels become clear when printed.
Determine the correct label size
Regardless of which container/package the label is applied to, it is important to determine the correct label size for the custom label before beginning the design process.
Add "bleeding area"
When designing printed labels, always add bleeding areas. Setting up bleeding is very simple and does not take much time. Make sure that there is no visible white border after the printing process is complete and the label is punched along the "trim" line.
Stop guessing and ensure alignment
You must ensure that the artwork is properly aligned. You can use rulers, grids, guides, and "smart" guides to perfectly align the artwork and ensure that the distance between objects is even. Guessing means making a basic mistake.
Make sure the logo/brand is prominent
One of the main marketing priorities for custom label design is to let customers know who you are and what your product is. Highlight the logo to create a strong brand image.
Simplify things
Product logos and brand names should be the main priorities, slogans, and any information that can convince customers to buy, but the remaining text and graphics should be as few as possible. If you want an effective custom label design, this is really important.
Don't forget the label regulations
A beautiful and effective label is illegal and worthless. Label regulations mean that you need to put certain information on the label. When you start designing labels, make sure you understand the local regulations.
Remember to add a barcode
This is necessary because barcodes are used as supply chain elements to ensure that products can be tracked at every stage of sales. They also provide information about selling products at various stages.
You can try to add a QR code
If you want to carry more product information or even interact, please add a QR code.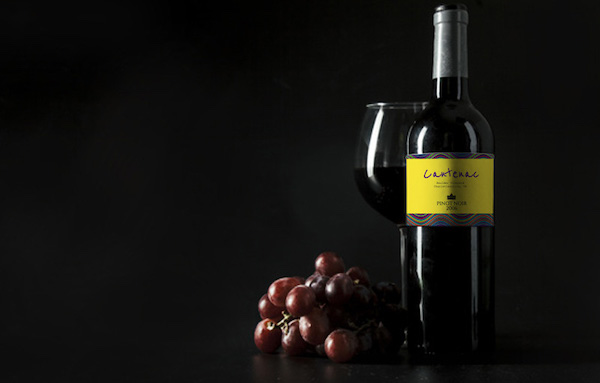 THE BEST SOLUTION "HOW TO MAKE LABELS"
Not only can labels improve your company's image, but it can also even directly increase sales.
How to make labels? No design experience? No problem.
Because, Drawtify is an online graphic design software, with a vector editor, layout function, photo editor, and typography tools, and is easy to use and suitable for everyone.
With the Drawtify free label maker, anyone can easily make labels.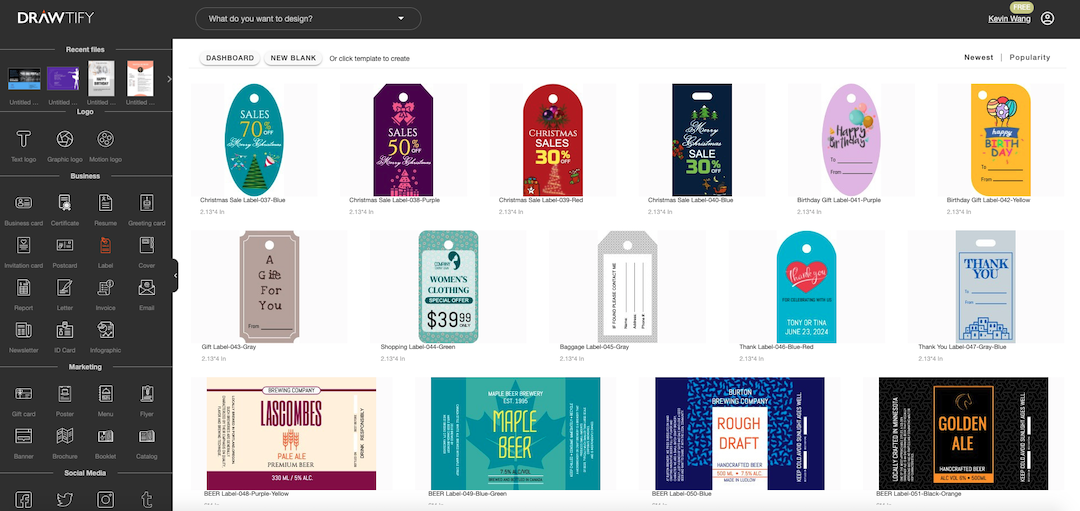 The fastest way to use Drawtify to make labels:
First, enter the Drawtify Design Center, and then click the "label" on the left.
Then, select the desired label template in the template library, and then click the template to enter the design editing page.
Then, double-click the text in the template to modify the name, tagline, information, etc. Here, if you need to use your own photo or logo, you can upload and replace it. If there is no logo, you can use Drawtify to make one immediately.
Of course, you can redefine icons and colors.
Finally, after a few minutes, you will create a custom label.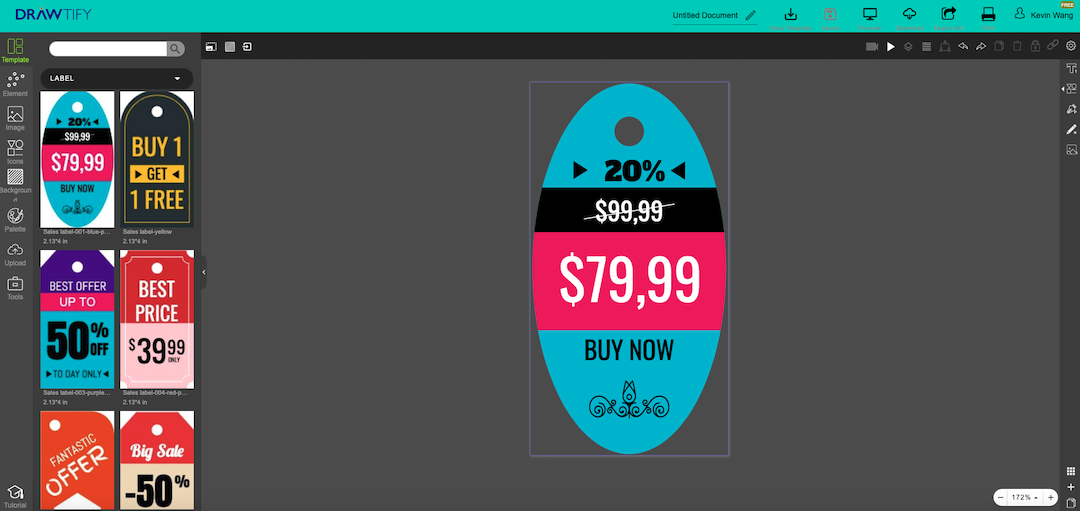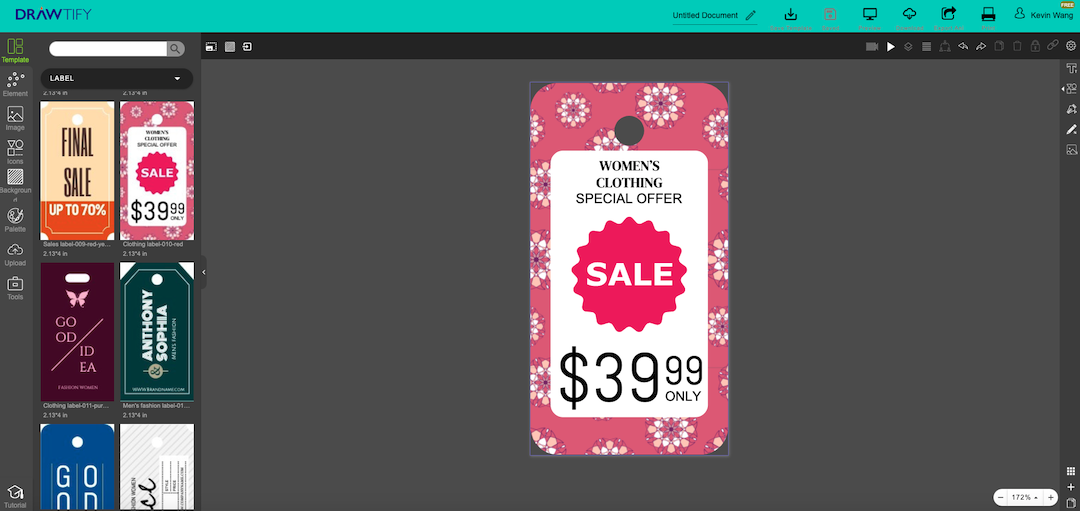 The recommended steps for using Drawtify to make labels are as follows:
First, browse more tab templates to stimulate your creativity.
Then, click the label template closest to your business story to enter the design editing page. Or create a blank file first.
Then, use Drawtify's rich toolbox and easy-to-use professional design features to creatively modify or add special effects, custom shapes, colors, etc.
For example: Use vector editing to create unique fonts or icon shapes. Use the color editor for richer color fills. Adding the "3D" function makes the label more visually influential. Even adding QR codes to make your tags carry more content is unique.
Finally, get an exclusive label that better suits your business story.
Of course, if you need an electronic label, you can even add an animation function.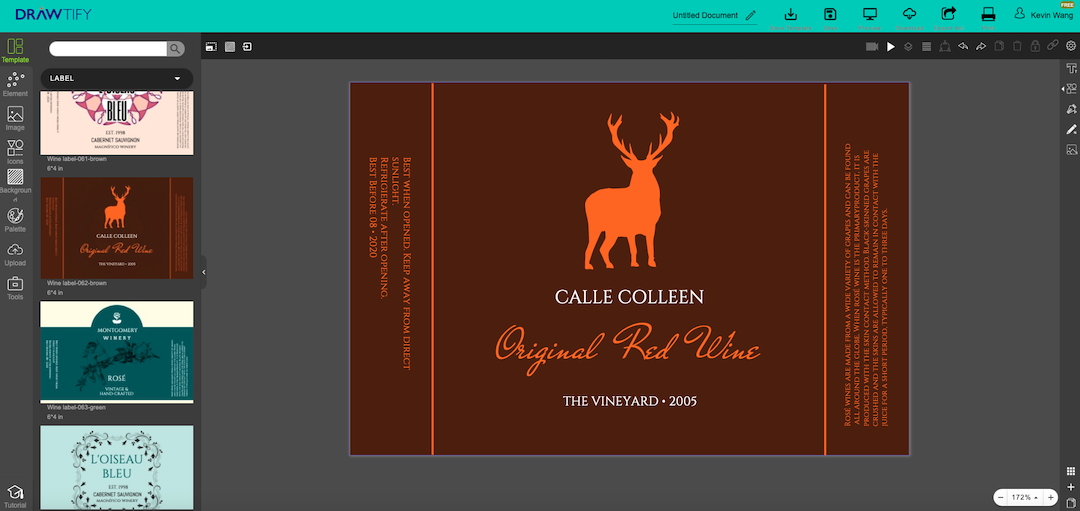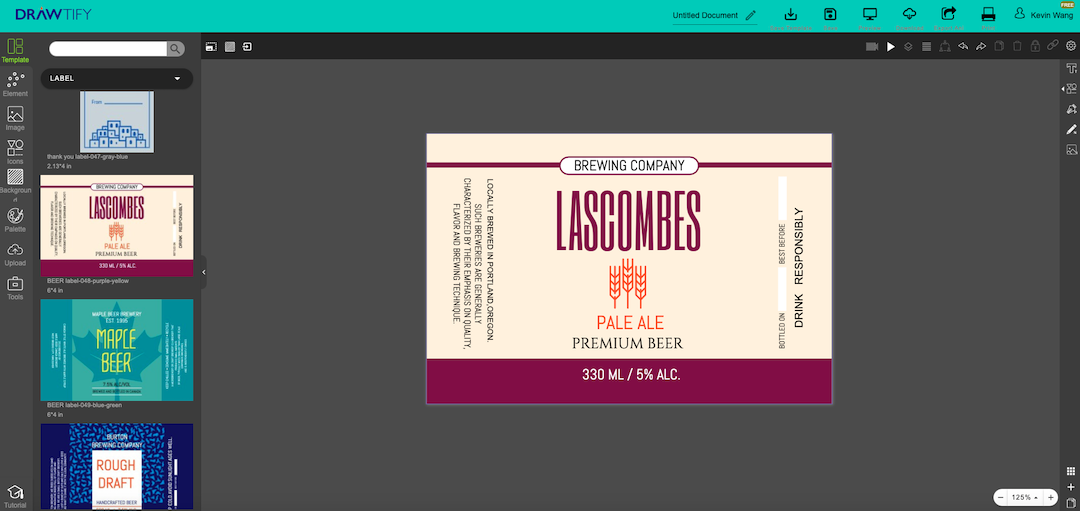 START! MAKE LABELS! AND IT'S FREE!
All you need is a Drawtify account.
No download, expensive design fees, learning difficulties. No need to find design materials across platforms and worry about any copyright issues.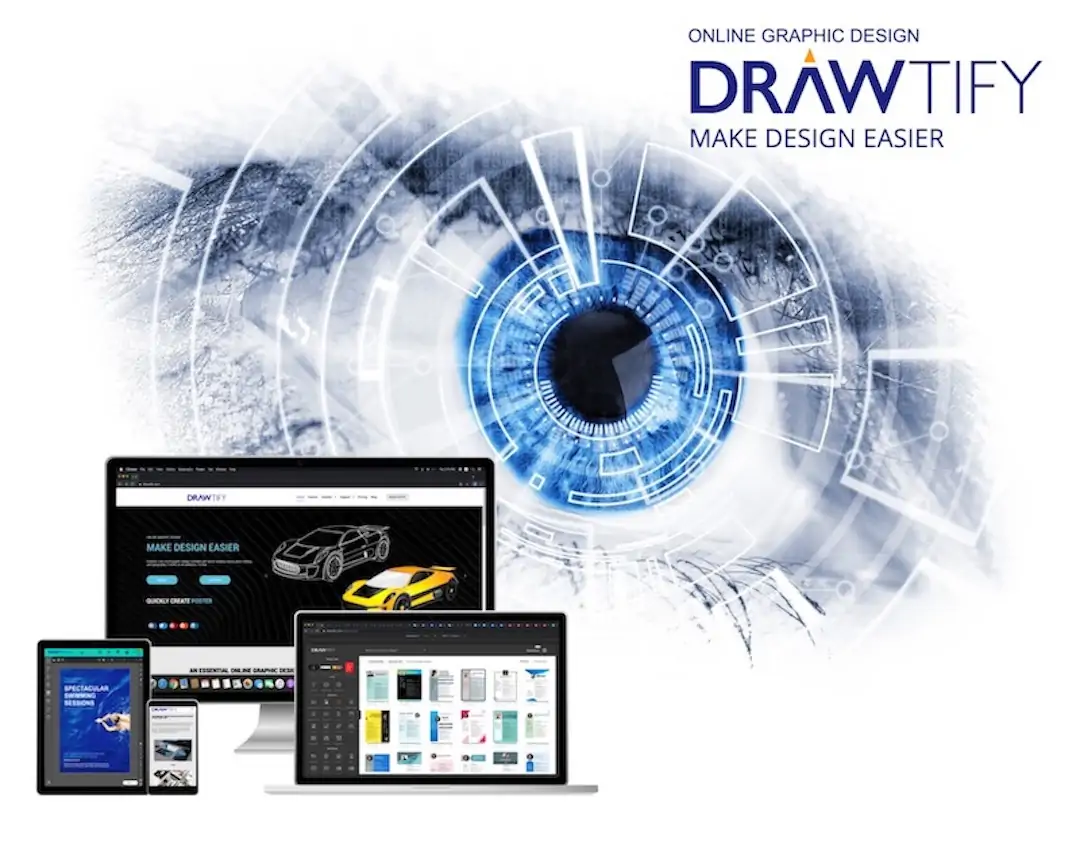 Drawtify, make design easier. Drawtify is an online graphic design software with vector drawing, layout, photo editing, and typography. It works on all platforms. And it's free.