How to make an email header for a powerful marketing image? Drawtify can help you get eye-catching email headers! Even if you are not a designer.
Drawtify is a free online email header maker. It not only provides a large number of email header templates but also has a wealth of built-in design features. Therefore, Drawtify will be the best choice for making email headers online.
Join Drawtify. Create amazing email headers in minutes.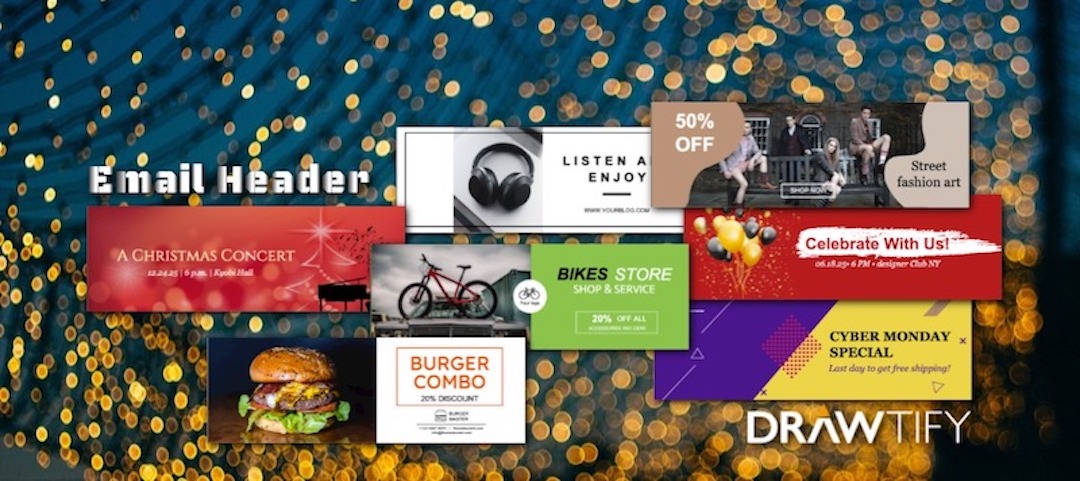 How do you design a good email?
Anyone likes beautiful designs, including email. It takes skill and time to design a beautiful email. However, you can try to follow some general rules. The following is a list of the best tips for email design:
Create eye-catching custom email headers
Making an email header is the most important point in an email. It is at the top of the email. Usually, a bad header will prevent the reader from continuing down. From a marketing perspective, email headers are not only a way to increase the read rate of emails, but also an excellent way to build a brand image.
Keep email width
Emails are displayed on different devices and in different environments. 600px is the most common and most common resolution in email design. However, sometimes it is best to make the image larger and then use CSS to dynamically shrink it to 600px.
Use a suitable color palette
You should choose colors carefully and make sure they match the company's visual identity. You may want to carefully check the color of your email, not too extravagant or simple, but to conform to the brand image and email content.
Use web-safe fonts
Email is different from books, magazines, or posters. You need to be careful with beautiful fonts because they may not appear on the recipient's device. Use email security fonts, such as Arial, Arial Black, Courier, etc. And very popular fonts (supported by almost all email clients) include Book Antiqua, Geneva, Helvetica, Impact, and so on.
Break down content by importance
This rule sometimes causes confusion. In graphic designers, the phrase "make the logo bigger" has become a meme and a joke. Business owners want to pay more attention to their brands, but it is best to solve problems from the perspective of potential customers. Make your work clear, easy to read, and easy to use.
Use consistent styles
You can try it, but it is best not to mix different styles. Do you know who the recipient of this email is? Identify the values ​​that are important to your audience. Try to determine which qualities your design should reflect. Is it elegant? joy? Is it safe? comfort? When you decide, it is easier to use the most effective and persistent style.
Pay attention to CTA elements
Write emails in a way that makes the CTA element stand out. Try to put the CTA button in the middle and let other elements of the design naturally redirect the user's optical flow to them. This is a formula shared by many excellent email designs.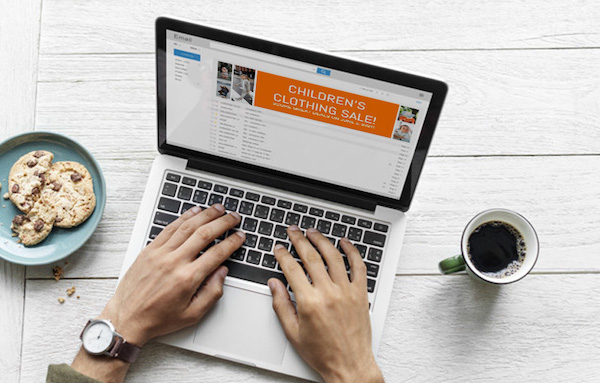 THE BEST SOLUTION "HOW TO MAKE AN EMAIL HEADER"
The email header not only beautifies the email but also improves the brand image.
How to make an email header? No design experience? No problem.
Because, Drawtify is an online graphic design software, with a vector editor, layout function, photo editor, and typography tools, and is easy to use and suitable for everyone.
With the Drawtify free email header maker, anyone can easily make an email header.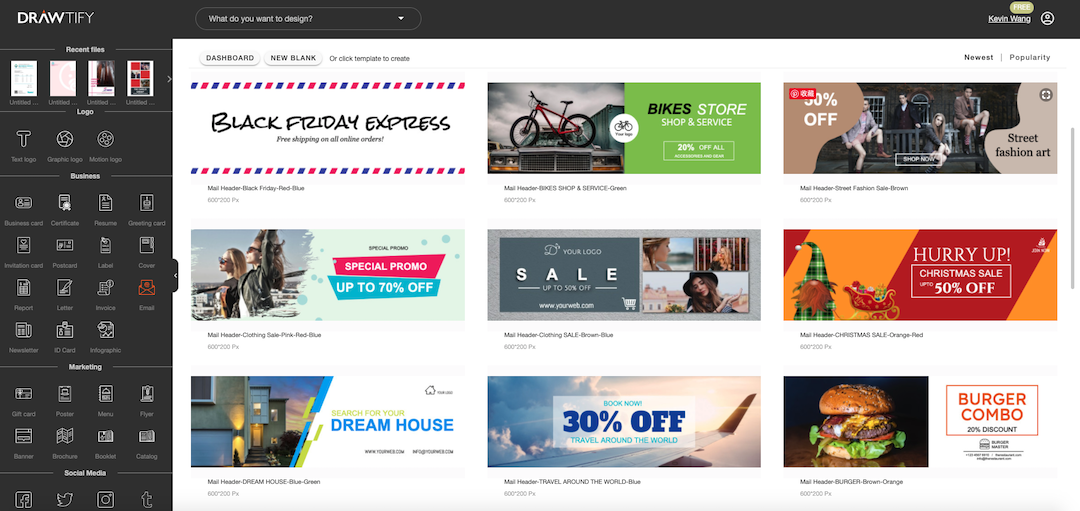 The fastest way to use Drawtify to make an email header:
First, enter the Drawtify Design Center, and then click "Email" on the left.
Then, select the desired email header template in the template gallery. And click the template to enter the design editing page.
Then, double-click the text in the template to modify the name, tagline, information, data, etc. Here, if you need to use your own logo, you can upload and replace it. If there is no logo, you can use Drawtify to make one immediately.
Of course, you can redefine icons and colors.
Finally, after a few minutes, you will make an email header.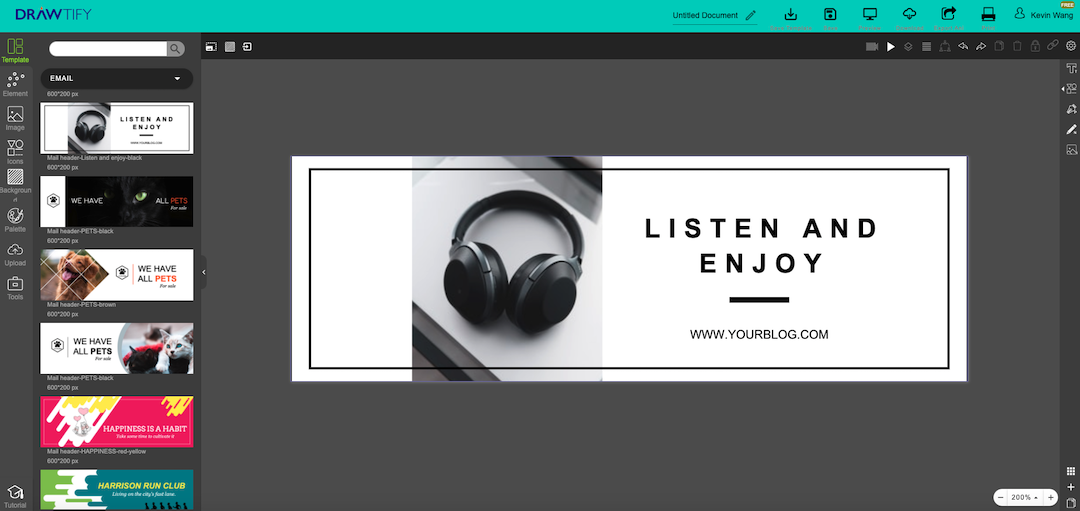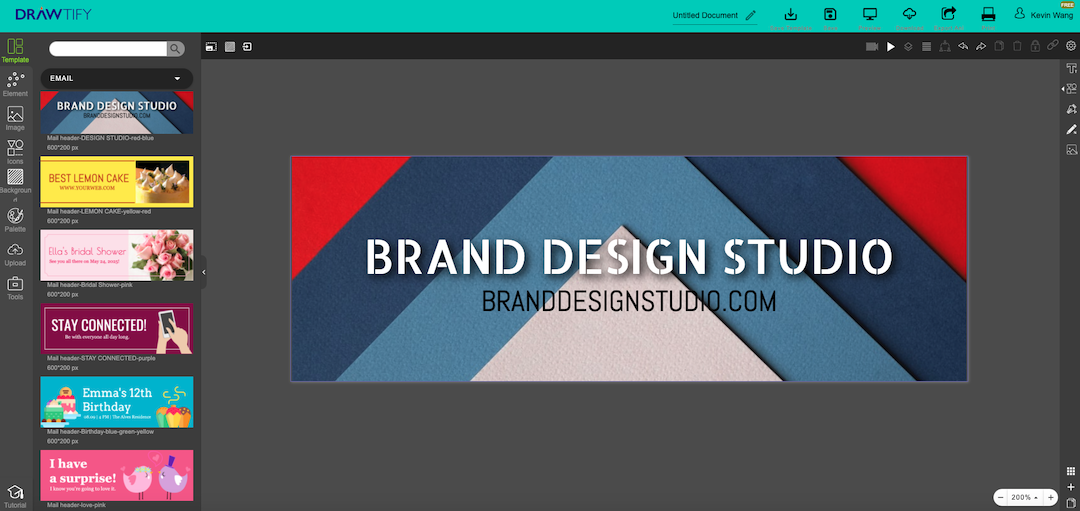 The recommended steps for using Drawtify to make an email header are as follows:
First, browse more email header templates to inspire your creativity.
Then, click the email header template closest to your business case to enter the design editing page. Or create a blank file first.
Then, use Drawtify's rich toolbox and easy-to-use professional design features. To creatively modify or add special effects, please customize shapes, colors, etc.
For example: Use vector editing to create unique fonts or icon shapes. Use the color editor for richer color fills. Adding "3D" features can make email headers more visually influential. Even adding a QR code to make your email header carry more content is unique.
Finally, get a dedicated email header that better suits your business case. You can even add animated features to get eye-catching animated email headers.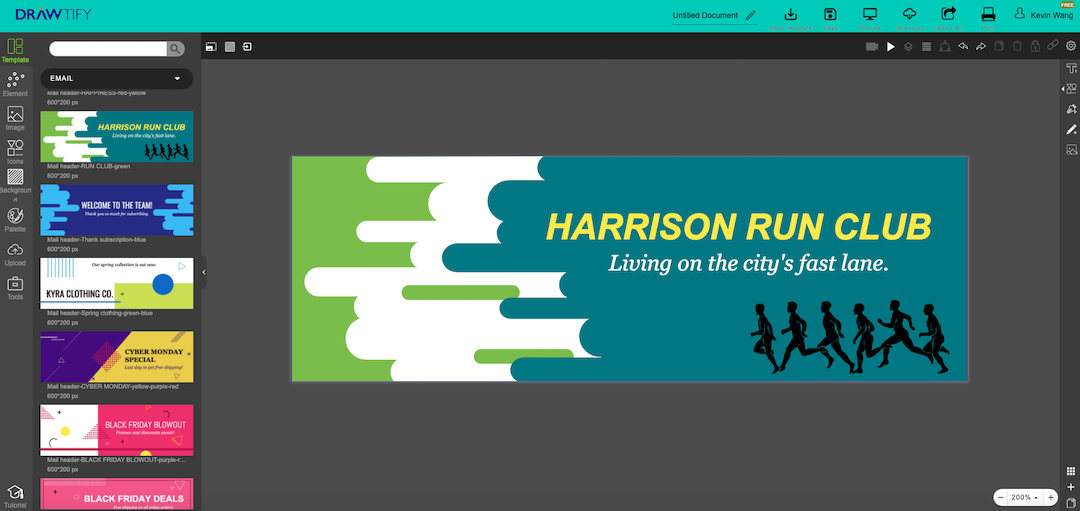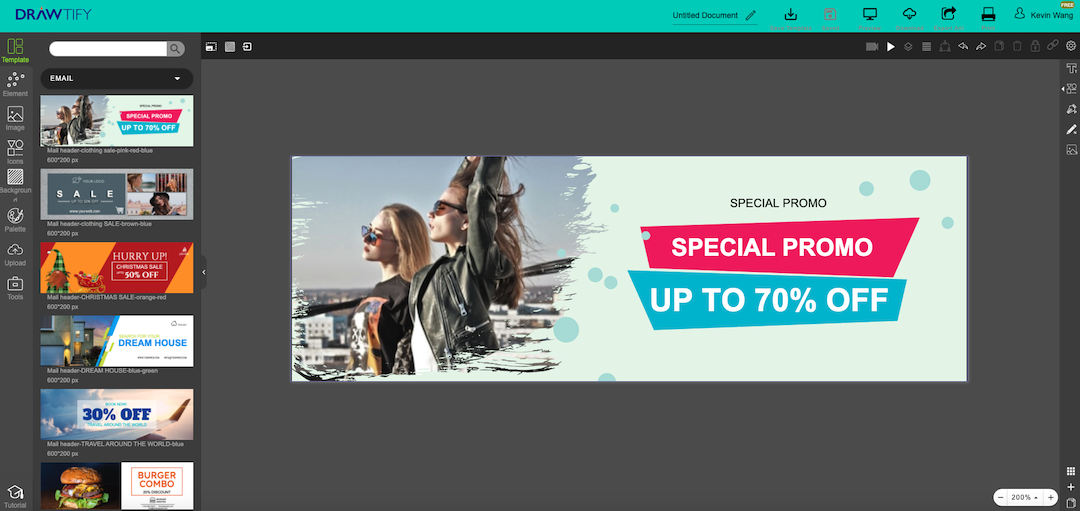 START! MAKE AN EMAIL HEADER! AND IT'S FREE!
All you need is a Drawtify account.
No download, expensive design fees, learning difficulties. No need to find design materials across platforms and worry about any copyright issues.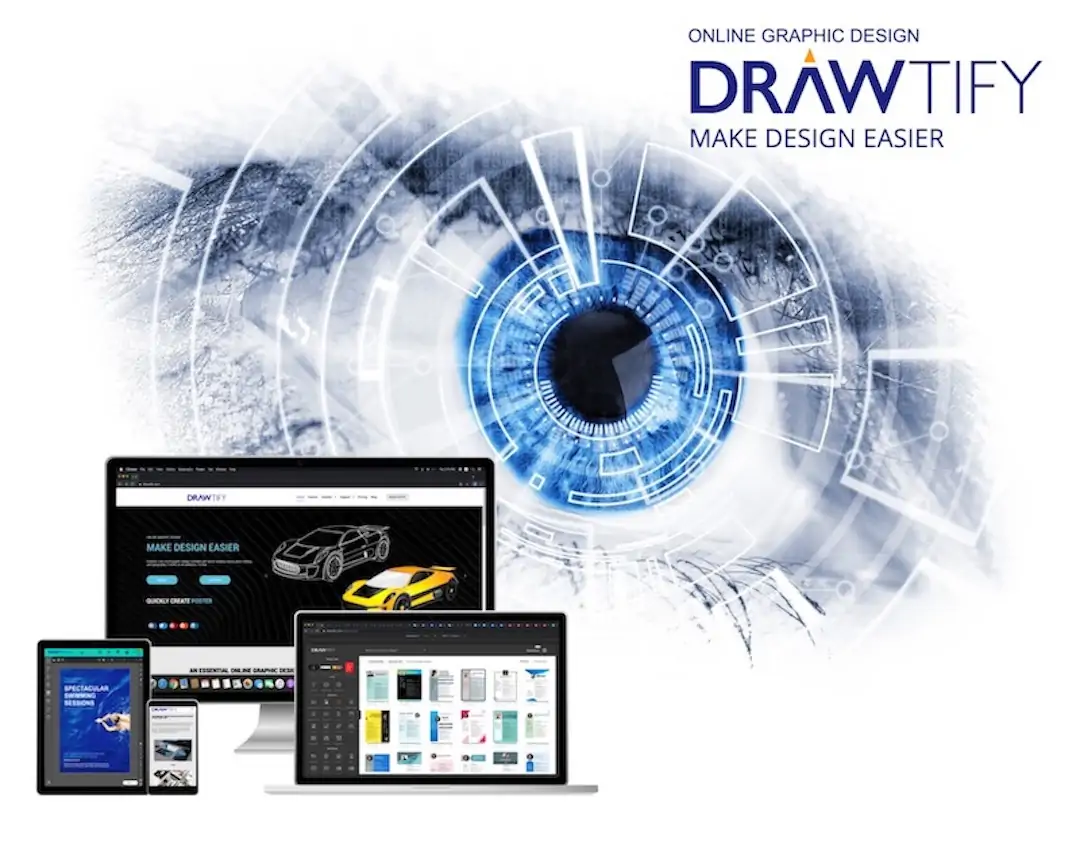 Drawtify, make design easier. Drawtify is an online graphic design software with vector drawing, layout, photo editing, and typography. It works on all platforms. And it's free.