How to create a custom menu for powerful marketing to improve the brand image? Drawtify can help you get eye-catching menus! Even if you are not a designer.
Drawtify is a free online menu maker. It not only provides a large number of menu templates but also has rich built-in design functions. Therefore, Drawtify will be the best choice for making menus online.
Join Drawtify. Create eye-catching menus in minutes.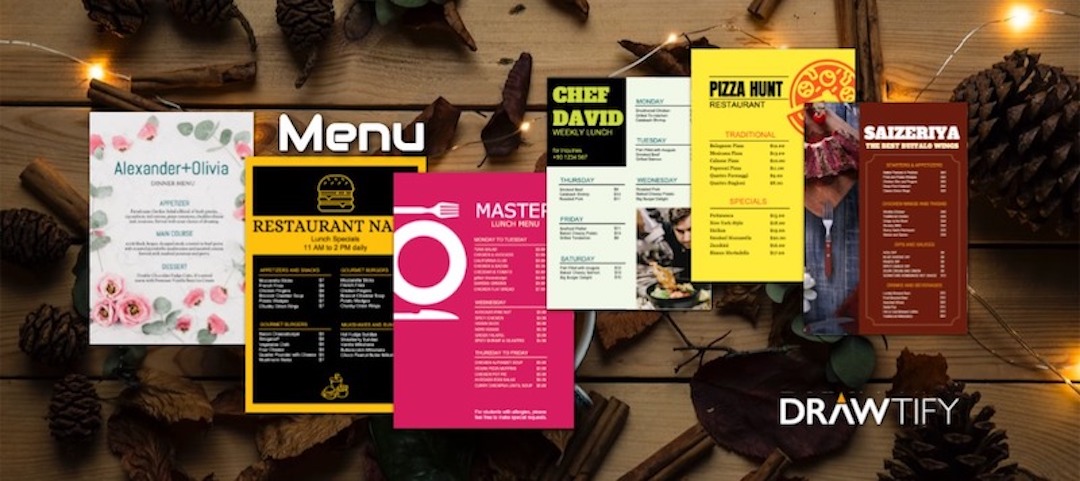 About the design skills or create a menu
The first impression is very important! Therefore, taking some time to gain design and aesthetic rights is essential to ensure that your cooking products are attractive to customers.
These simple restaurant menu design techniques can help you make the best menu artwork.
Reflect the personality of your restaurant
Your menu design should exude the quality and standards of your restaurant.
Present your dishes vividly
The most important aspect of menu design is to attract the needs of your customers. Whether they browse a copy of the menu online, in the window, or on the table, you want to attract their attention so they can imagine your delicious and fresh food.
Don't use pictures casually
We almost discourage the use of simple photography on your menu to represent specific dishes. The reasons are as follows:
Feel that your menu may change-ingredients. Any gap between the intuitive picture and the real dishes may produce unsatisfied customers.
Of course, there are exceptions. If your food is beautifully presented and professionally photographed, then you can use images on the restaurant menu.
Remember, camera phone photography is absolutely impossible, even if professional photography is very expensive.
Design a menu like a restaurant
If your restaurant is ultra-modern, your menu should ideally reflect the same design value and be designed in a concise style.
Design menu according to environment
Where will your menu appear?
This may determine the paper size and paper you use-if you want to display the menu in the window.
Which type of menu is suitable for your customers? Do you need a placemat-style menu, or will your menu stand proudly in the middle of the table?
Does your menu change frequently (daily/weekly/monthly)? And keep the menu up to date.
The menu description is very important
The description is the key to improving the appetite of potential customers. less is more! However, if you do have something you want to shout, then make your text descriptive and powerful. Passionate and simple!
legality
When labeling and pricing food on the menu, various legal rules must be followed.
THE BEST SOLUTION "HOW TO CREATE A MENU"
Your menu can not only enhance the brand image but also an important means of marketing.
How to create a menu? No design experience? No problem.
Because, Drawtify is an online graphic design software, with a vector editor, layout function, photo editor, and typography tools, and is easy to use and suitable for everyone.
With the Drawtify free menu maker, anyone can easily create a menu.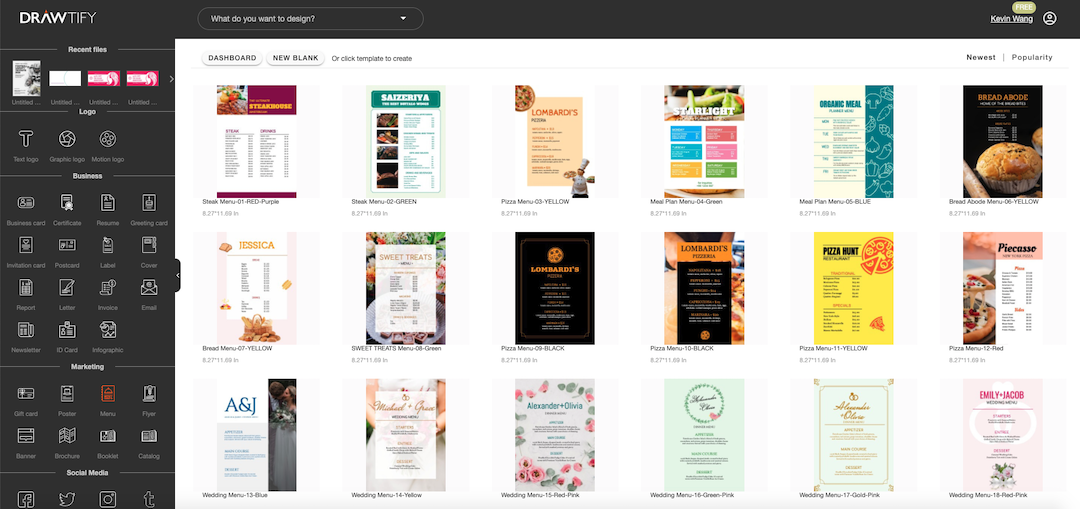 The fastest way to use Drawtify to create a menu:
First, enter the Drawtify Design Center, and then click the "Menu" on the left.
Then, select the desired menu template in the template library. And click the template to enter the design editing page.
Then, double-click the text in the template to modify the name, tagline, information, data, etc. Here, if you need to use your own logo or photo, you can upload and replace it. If there is no logo, you can use Drawtify to make one immediately.
Of course, you can redefine icons and colors.
Finally, after a few minutes, you will create a menu.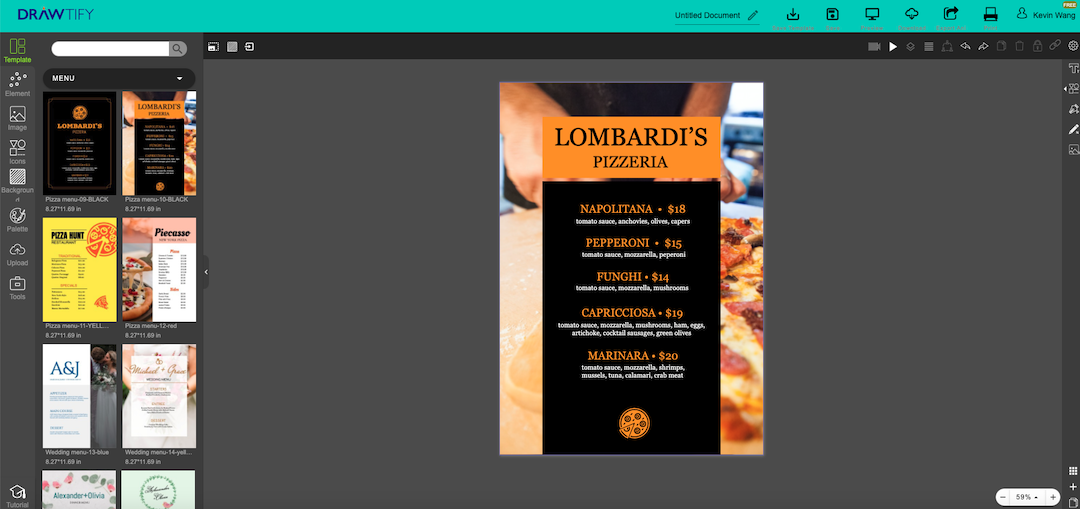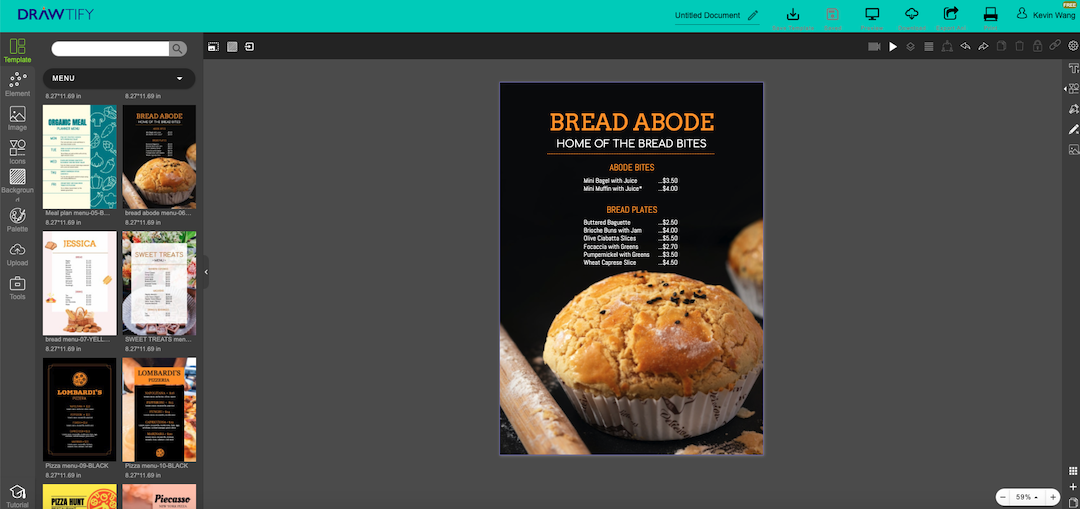 The recommended steps for using Drawtify to create a menu are as follows:
First, browse more menu templates to stimulate your creativity.
Then, click on the menu closest to your commercial brand, story, product to enter the design editing page. Or create a blank file first.
Then, use Drawtify's rich toolbox and easy-to-use professional design features. To creatively modify or add special effects, please customize shapes, colors, etc.
For example: Use vector editing to create unique fonts or icon shapes. Use the color editor for richer color fills. Adding the "3D" function can make the menu more visually influential. You can even add barcodes and QR codes to make the menu more unique.
Finally, get an eye-catching menu that is more suitable for your business.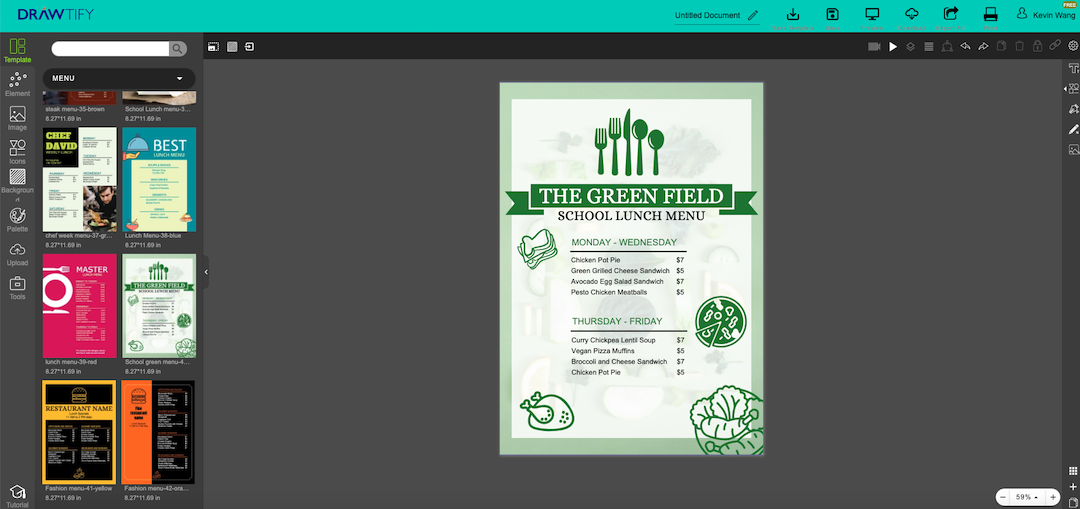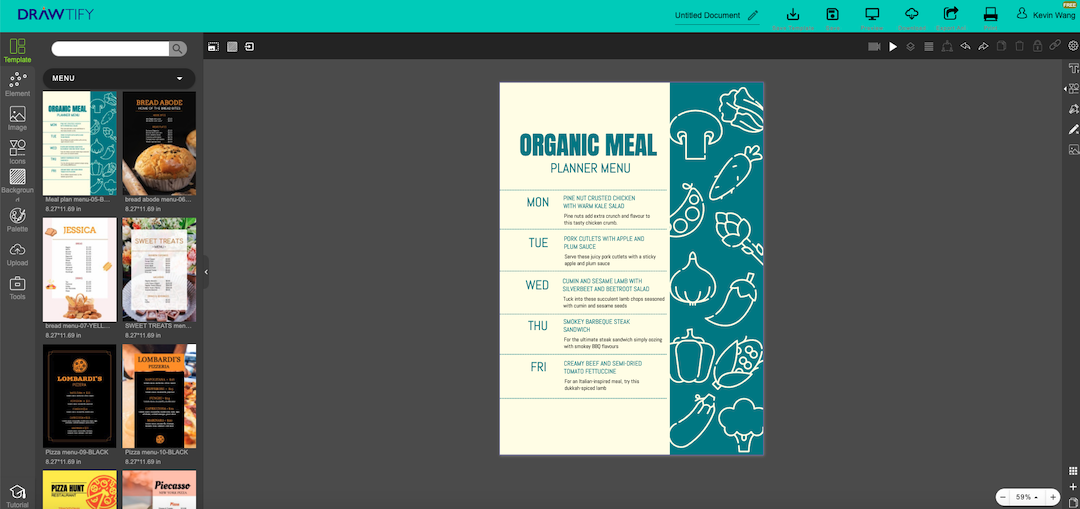 START! CREATE A MENU! AND IT'S FREE!
All you need is a Drawtify account.
No download, expensive design fees, learning difficulties. No need to find design materials across platforms and worry about any copyright issues.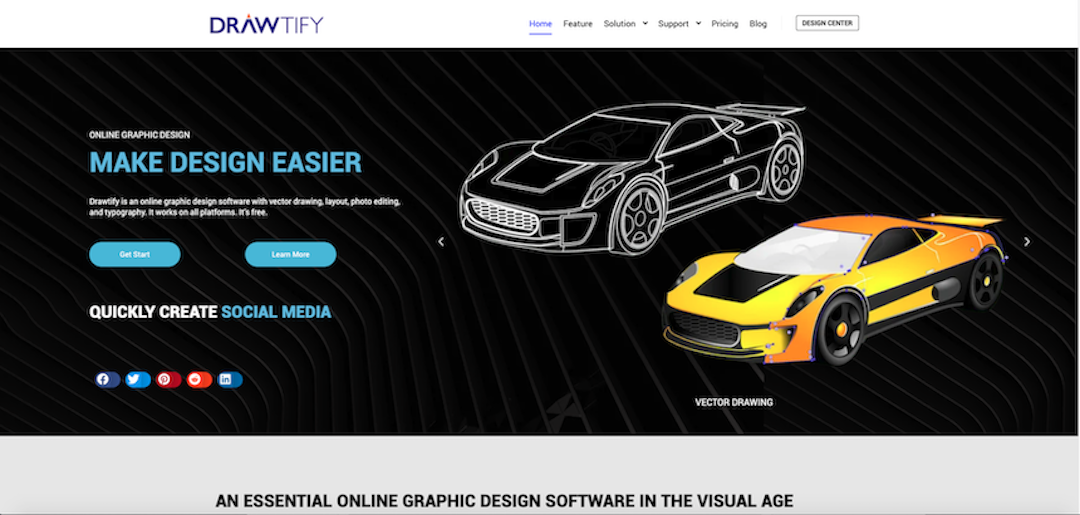 Drawtify, make design easier. Drawtify is an online graphic design software with vector drawing, layout, photo editing, and typography. It works on all platforms. And it's free.