How to make a flyer for powerful marketing to improve the brand image? Drawtify can help you get eye-catching flyers! Even if you are not a designer.
Drawtify is a free online flyer maker. It not only provides a large number of flyer templates but also has a wealth of built-in design features. Therefore, Drawtify will be the best choice for creating its online.
Join Drawtify. Create stunning flyers in minutes.

5 flyer design tips on how to make flyers.
Whether you are a designer or not. Whether you use powerful local software or online graphic design software. There are always rules or tricks in flyer design. You are even using Drawtify's free flyer maker to create it. The same is true.
Rich colors
Bright colors and vivid designs attract people's attention. Seek a bold red background, or use neon decoration on a dark background to compare your advantages. You can also use colors to enhance your information, for example, green and yellow represent health brands, and children use primary colors.
Embrace the dark side
Sometimes true blackening attracts as much attention as bright colors. Black is particularly effective for luxury brands or conveying danger, horror, or night messages.
Keep it simple
You don't have to fill up all the available information on the flyer. Identify a key message and focus on it. A minimalist design with a lot of space can really help focus attention on important aspects.
Give play to your perspective
Linear is boring! Try to tilt the title and process your typography and images to make the flyer stand out from the crowd.
State clear interests
Answer a big question: How does it help me? Remind customers immediately what you can do for them. Your business may solve needs or problems, so be aware of its advantages and use images to enhance information.
Inspire customers to take action
You don't want to spend your money on a flyer that people will take one look at and then forget. What's the specific action you want them to take? Do you want them to go to your store, download an app, or attend an event? Make this clear! People shouldn't have to guess.
THE BEST SOLUTION "HOW TO MAKE A FLYER"
Your flyer can not only enhance your brand image but also serve as an important marketing tool.
No design experience? No problem.
So, Drawtify is suitable for everyone, powerful and easy to use.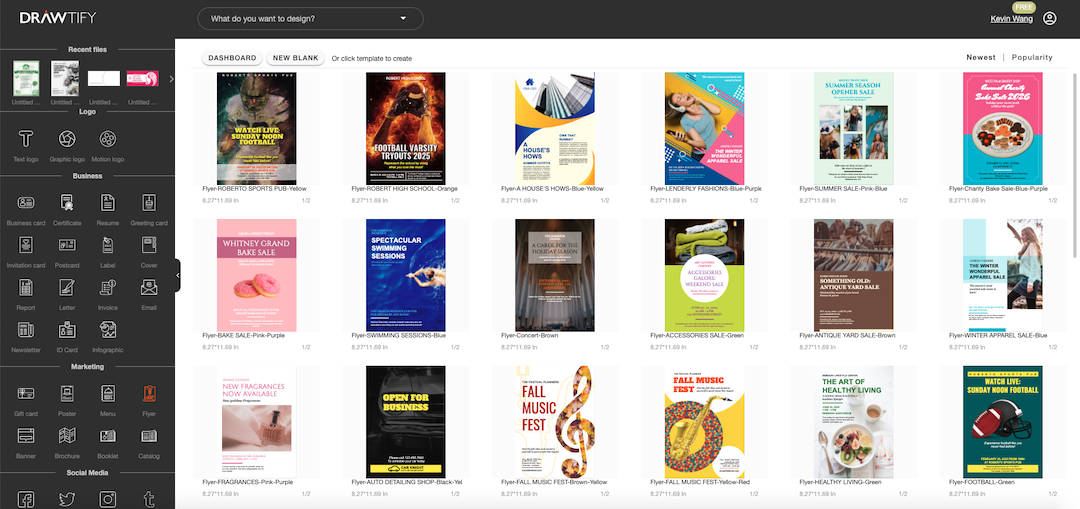 The fastest way to create a flyer using Drawtify is:
First, enter the Drawtify Design Center, and then click "Flyer" on the left.
Then, select the desired flyer template in the template gallery. And click the template to enter the design editing page.
Then, double-click the text in the template to modify the name, tagline, information, data, etc.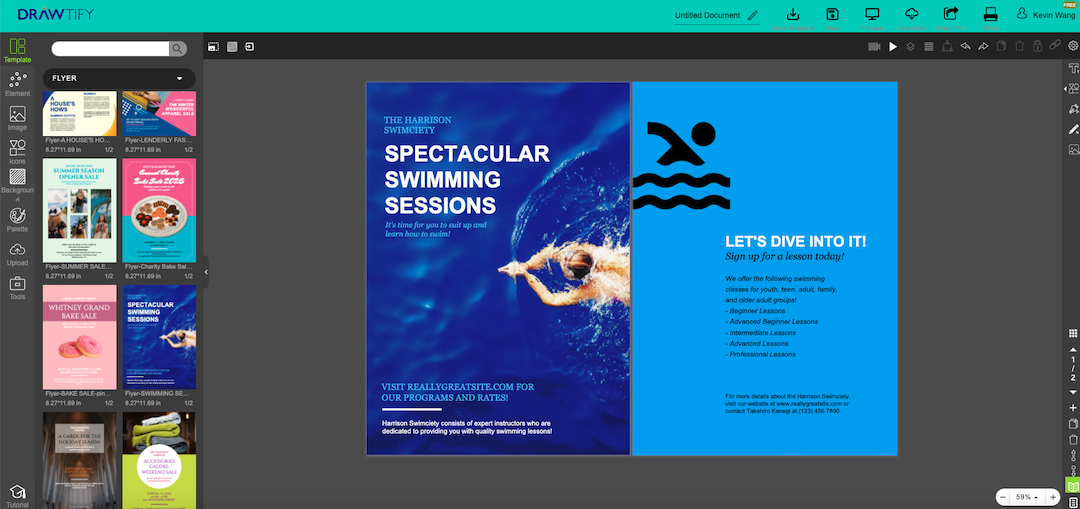 Here, if you need to use your own logo or photo, you can upload and replace it. If there is no logo, you can use Drawtify to make one immediately.
Of course, you can redefine icons and colors.
Finally, after a few minutes, you will create a flyer.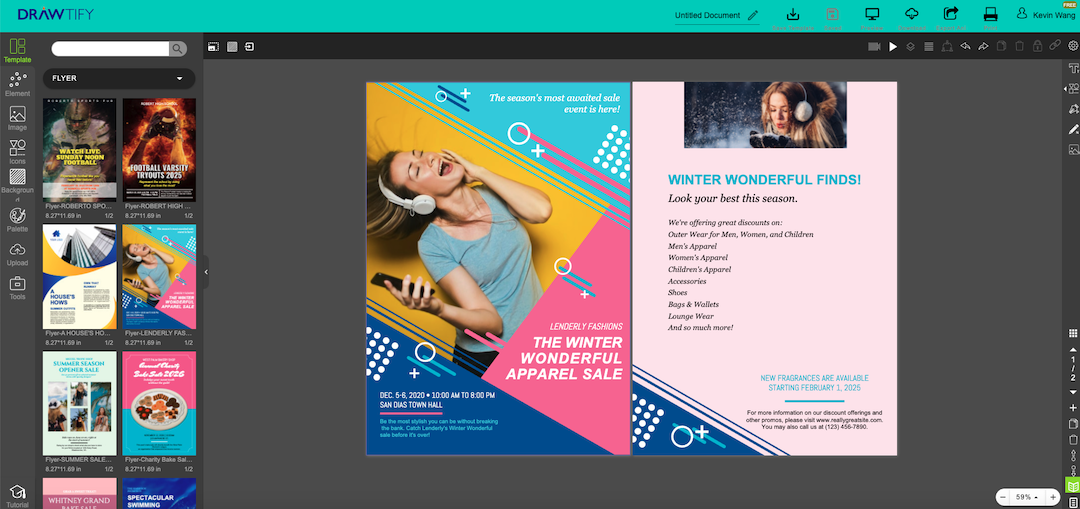 The recommended steps to create a flyer using Drawtify are:
First, browse more flyer templates to inspire your creativity.
Then, click on the flyer closest to your business brand, story, event to enter the design editing page. Or create a blank file first.
Then, use Drawtify's rich toolbox and easy-to-use professional design features. To creatively modify or add special effects, please customize shapes, colors, etc.
For example: Use vector editing to create unique fonts or icon shapes. Use the color editor for richer color fills. Adding the "3D" function can make the flyer more visually influential. You can even add barcodes and QR codes to make flyers more unique.
Finally, get eye-catching flyers that are more suitable for your business.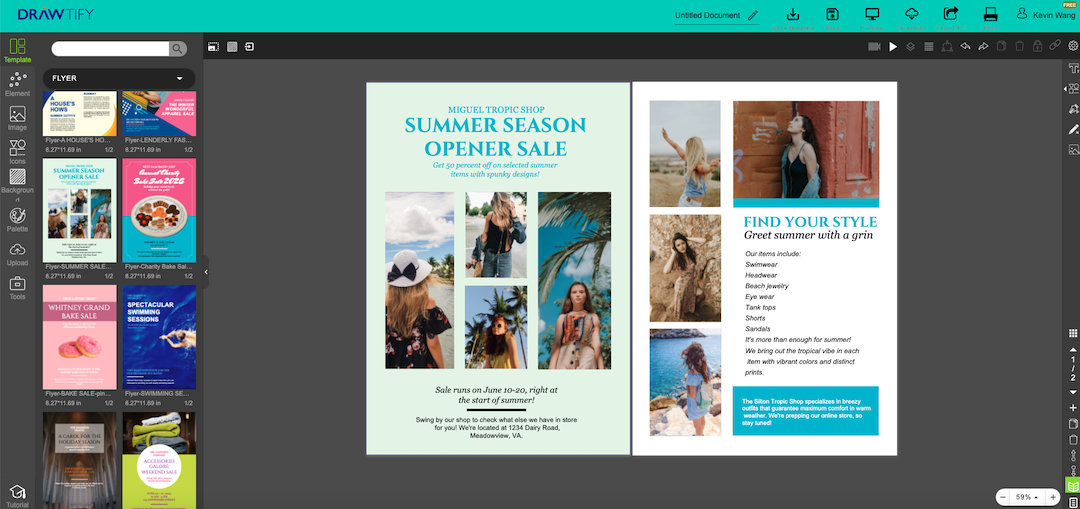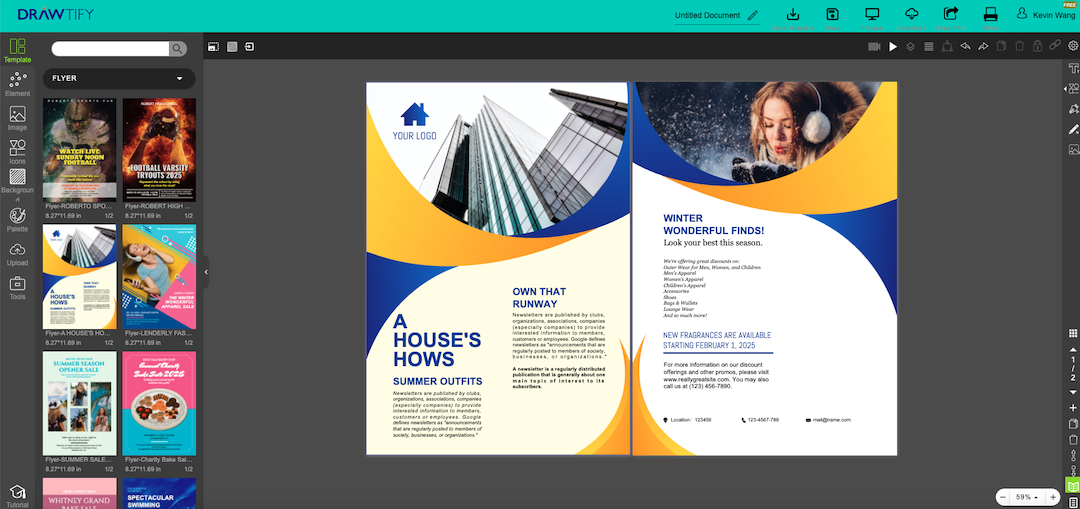 START! CREATE A FLYER! AND IT'S FREE!
All you need is a Drawtify account.
No download, expensive design fees, learning difficulties. No need to find design materials across platforms and worry about any copyright issues.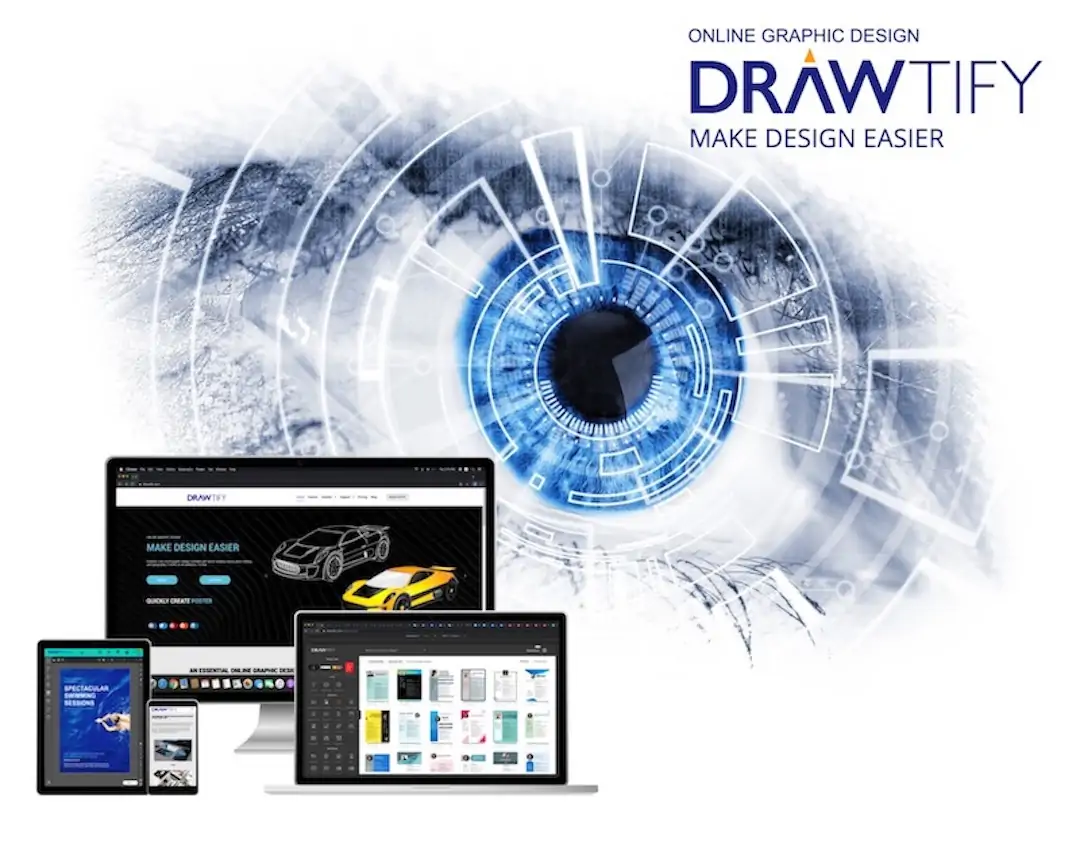 Drawtify, make design easier. Drawtify is an online graphic design software with vector drawing, layout, photo editing, and typography. It works on all platforms. And it's free.