How to make a poster for powerful marketing to improve the brand image? Drawtify can help you get eye-catching posters! Even if you are not a designer.
Drawtify is a free online poster maker. It not only provides a large number of poster templates but also has rich built-in design functions. Therefore, Drawtify will be the best choice for making posters online.
Join Drawtify. Create eye-catching posters in minutes.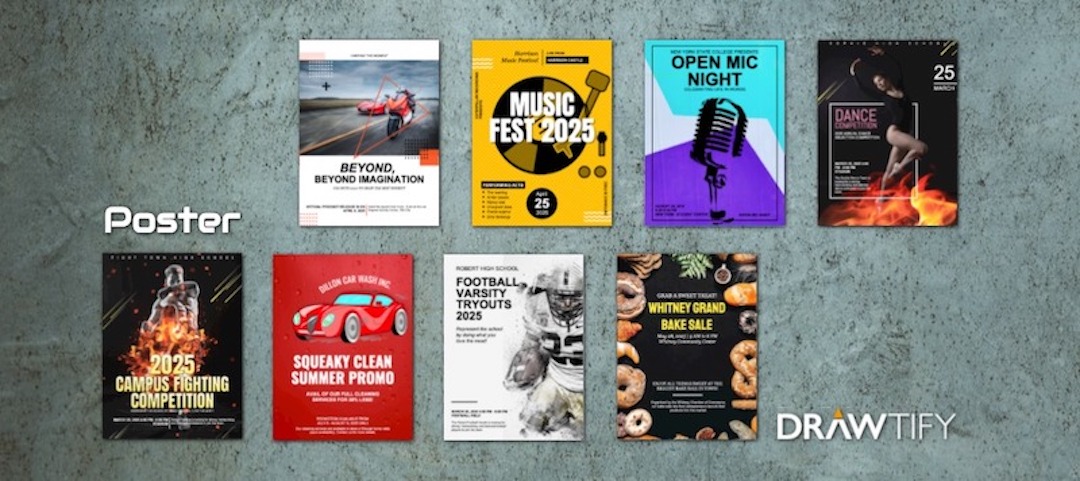 Some design tips to make posters
If you are ready for everything about creating posters, let us discuss these design skills that you cannot ignore.
Don't forget your brand
Don't forget your brand design standards. Although you may want to try some novel ways to make posters, your design should still be consistent with the overall brand. Choose design elements that match your brand personality and the ads in the poster.
Don't forget the audience
You may have very firm ideas about creating the look of a poster. But in the final analysis, what matters is not what you want, but what your listeners want. And, if you want posters to achieve significant results, you need to make the audience shine when making design decisions. It is also important to consider where the audience will see the poster.
Let text and images work together
Collect all text and images. This can help you determine which poster layout and how to best layout these elements to create the most influential poster. Each poster requires some conditions. The first is the killer title. Of course, you need to make sure to include relevant business information, such as the name of your business or activity, contact information, and any necessary information. And your call to action.
Remember, your text and images should work together. Make sure that your text and images and layout methods can produce cohesion and improve the overall effect of poster design.
Simple and clean! Maybe the best style
For poster design, nothing is more important than style. But how do you ensure that the correct style appears in the poster design? There is nothing worse than a poster design that fills the picture with information, it will overwhelm your audience. If you want the create posters to be influential, please make them simple and clear.
Different from others may stand out
Be creative. People don't want to see more of the same old things. If you want to attract their attention, you need to be brave to be different! Try new ones. Creative thinking. The newer your poster design, the more it will attract your target audience.
The color is very powerful
The colors will create an atmosphere for your posters, attract the attention of the audience, and even subtly prompt them to take specific actions. Obviously, you want to incorporate brand colors. However, you also want to consider how to adopt strategies when choosing colors. The more thoughtful and strategic your choice of colors, the more these colors will drive the results you expect.
The layout affects the style of the poster
You also want to consider the layout. The font you choose and how the text is laid out will really affect the style of the poster. The way you layout text is just as important as the font you choose, so make sure to use text to create a visual hierarchy to attract people's attention to the most important points (such as headings).
Make sure you focus on the call-to-action
The last thing you need to consider when creating a poster may also be the most important. Make sure everyone pays attention to your call to action. Because the whole purpose of designing posters is to get people to do something, whether it's going to a store, participating in an event, or doing business with a company.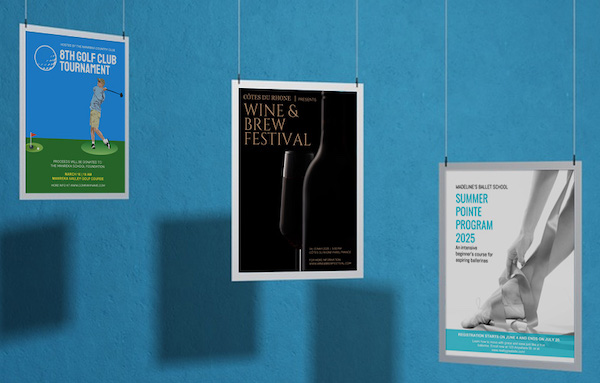 THE BEST SOLUTION "HOW TO MAKE A POSTER"
Your poster is an important means of your brand marketing.
How to create posters? No design experience? No problem.
Because, Drawtify is an online graphic design software, with a vector editor, layout function, photo editor, and typography tools, and is easy to use and suitable for everyone.
With the Drawtify free poster maker, anyone can easily create posters.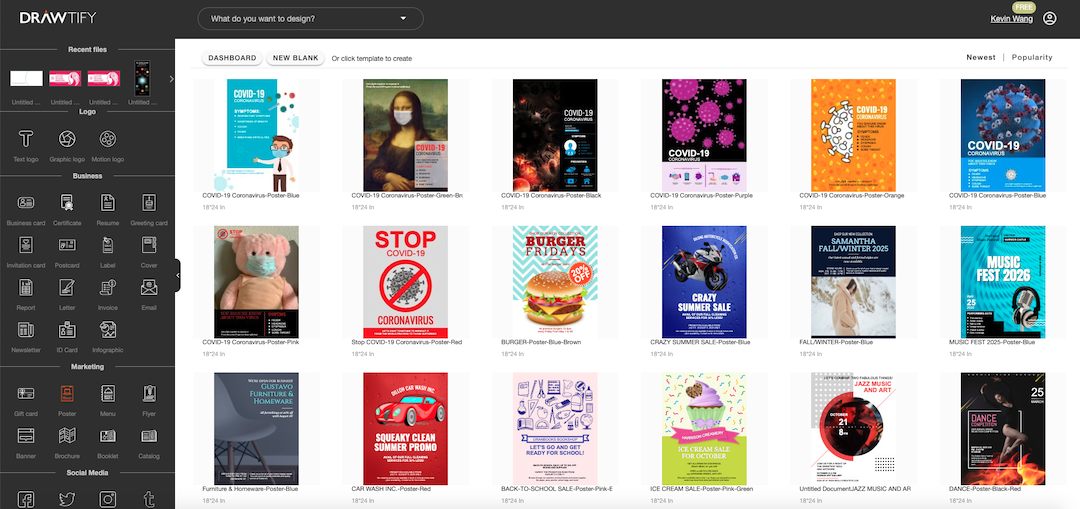 The fastest way to use Drawtify to make a poster:
First, enter the Drawtify Design Center, and then click "Poster" on the left.
Then, select the desired poster template in the template gallery. And click the template to enter the design editing page.
Then, double-click the text in the template to modify the name, tagline, information, data, etc. Here, if you need to use your own logo, you can upload and replace it. If there is no logo, you can use Drawtify to make one immediately.
Of course, you can redefine icons and colors.
Finally, after a few minutes, you will create posters.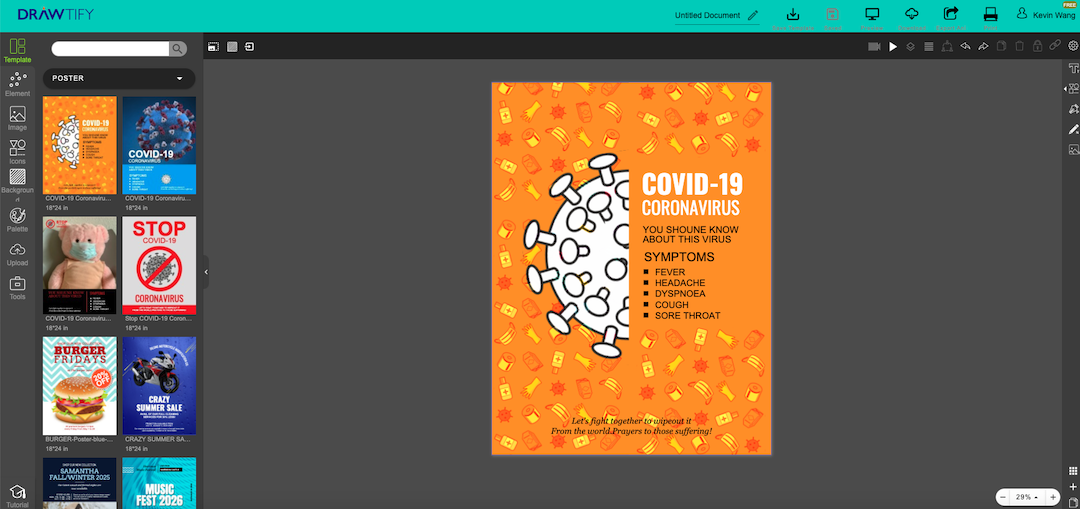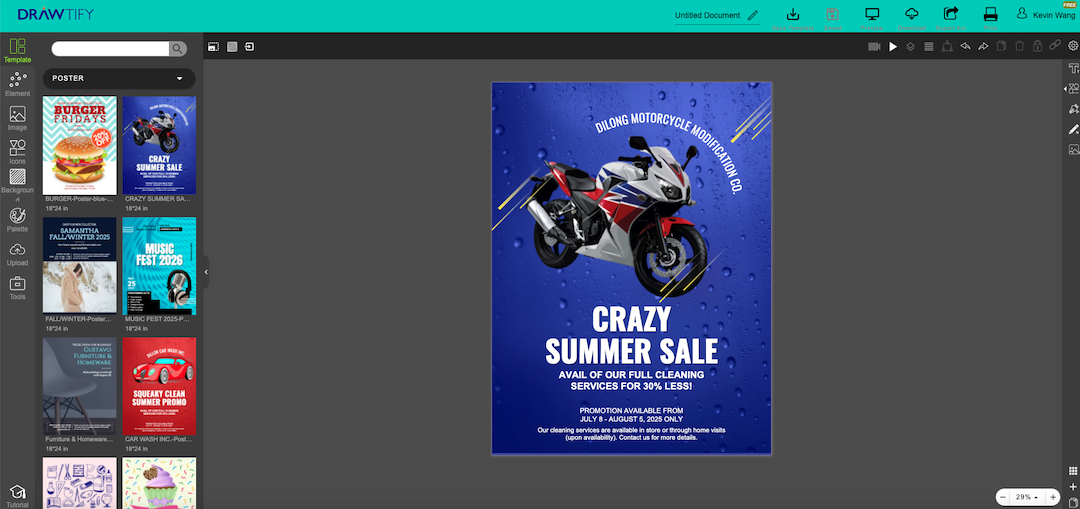 The recommended steps for using Drawtify to make a poster are as follows:
First, browse more poster templates to inspire your creativity.
Then, click on the poster closest to your business brand, story, event to enter the design editing page. Or create a blank file first.
Then, use Drawtify's rich toolbox and easy-to-use professional design features. To creatively modify or add special effects, please customize shapes, colors, etc.
For example: Use vector editing to create unique fonts or icon shapes. Use the color editor for richer color fills. Adding the "3D" function can make the poster more visually influential. You can even add barcodes and QR codes to make the poster more unique.
Finally, get eye-catching posters that are more suitable for your business.
Of course, if you create an electronic poster, you can even add animation features.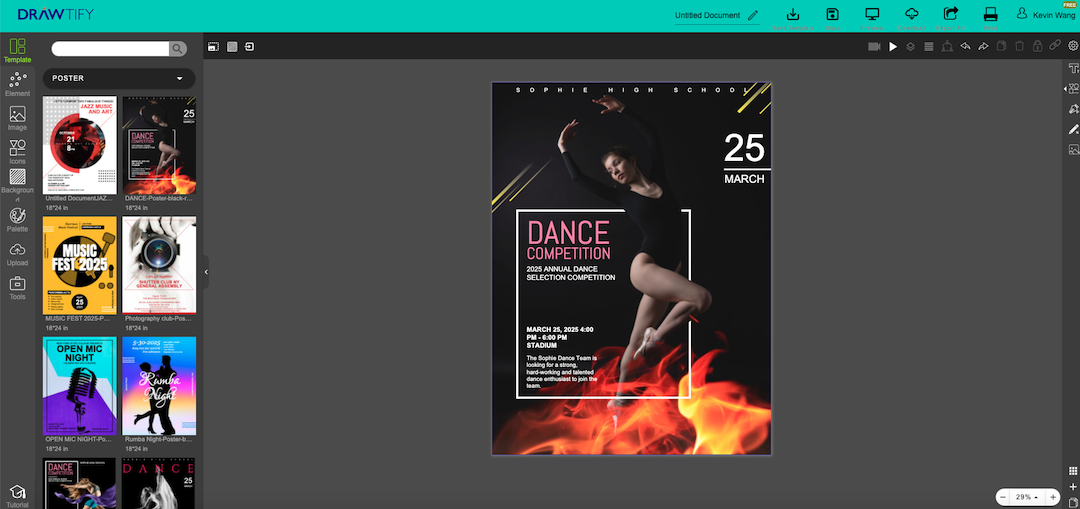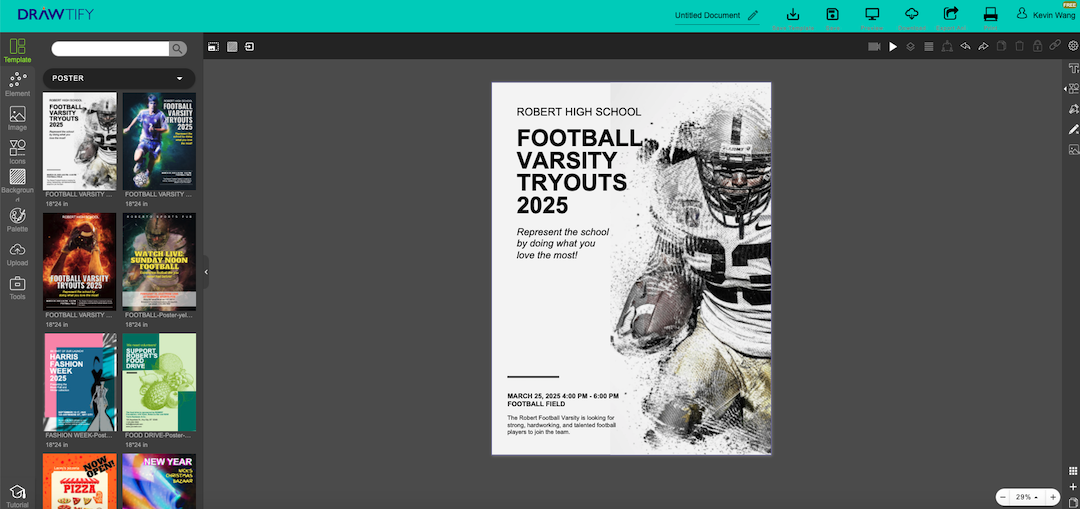 START! CREATE POSTERS! AND IT'S FREE!
All you need is a Drawtify account.
No download, expensive design fees, learning difficulties. No need to find design materials across platforms and worry about any copyright issues.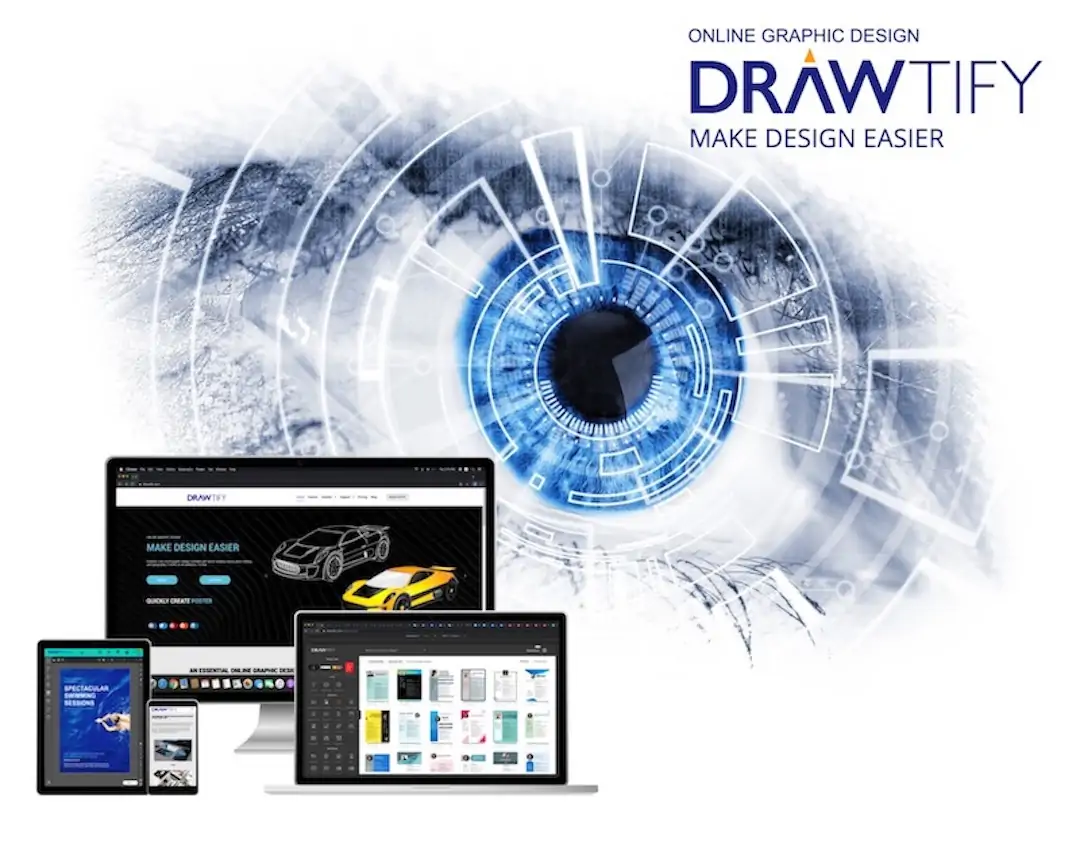 Drawtify, make design easier. Drawtify is an online graphic design software with vector drawing, layout, photo editing, and typography. It works on all platforms. And it's free.