How to create a catalog to strengthen products improve the brand marketing image? Even if you are a non-designer, Drawtify can help you get an amazing catalog!
Drawtify is a free online catalog creator. It not only provides a large number of catalog templates but also has rich built-in design functions. Therefore, Drawtify will be the best choice for creating catalogs online.
Join Drawtify. Create beautiful product catalogs in minutes.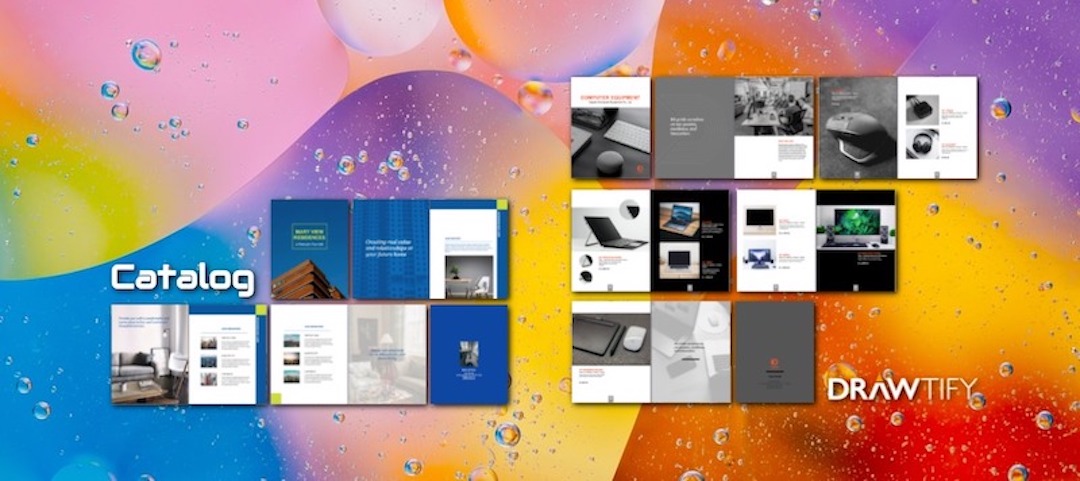 Design tips to create a catalog
Anyone may get lost in the process to create a catalog and forget some of the most important design rules. Whether it is a product catalog or a general catalog, the purpose of the catalog is more accurate, and usually does not require vague creative expression, which is different from the manual. Here are 8 tips to use as a reminder when creating a catalog.
Making the cover of the catalog
The cover of the catalog usually uses the image or prominent name of the function item. Add a page number, you can find the product or function on the homepage of the text so that customers can easily jump to the desired product or function.
Choose a unified font
Especially for text, you should choose up to two fonts. You can use bold, underline, or contrasting colors to emphasize discounts or other important text. Of course, you can use unique fonts on the theme to express your personality. But coordination and unification are still unbreakable rules.
Choose a complete color scheme
If you have more products or categorized by function, you can try different color schemes to help readers distinguish, but also need to pay attention to order, not to be confused.
Use high-quality pictures
This technique will more easily attract the reader's attention. In addition, please do not combine multiple products into one photo, because a photo can better emphasize the best product and display the product.
Choose a style
No matter how long your catalog is, keep the design style. Even if you choose a different color scheme, you should at least maintain a similar layout and the same font. Because the same style will create a lifestyle, this will help you connect with your customers.
Place the most compelling products in the upper-right corner of the page and the best-selling products in the upper-left corner of the page.
When turning pages, customers tend to browse in the upper right corner before moving to the left. If at first glance they do not attract attention, they will continue to turn pages.
Combine product categories or functional categories by adjusting one page or across industries.
Not only can it break the monotony of the layout and highlight key products or important functions. At the same time, you can modify some call-to-action words here without destroying the importance of the catalog.
Reduce costs by printing catalogs in multiples of only 4 pages.
It is best to be a multiple of 16 pages. Commercial printers can print 16 different pages at a time, so printers are usually billed in multiples of 16 pages.
Another reminder: be creative when designing catalogs.
Following common tips does not mean that your directory must be the same as any other directory. Therefore, it is interesting to create a catalog to promote your unique brand and successfully sell your products.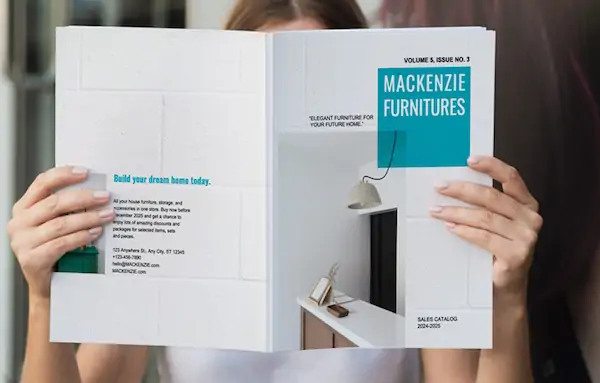 Your product catalog can not only enhance your brand image but also serve as an important marketing tool.
Create a catalog immediately. No design experience? No problem.
Because, Drawtify is an online graphic design software, with a vector editor, layout function, photo editor, and typography tools, and is easy to use and suitable for everyone.
With the Drawtify free catalog maker, anyone can easily create a catalog.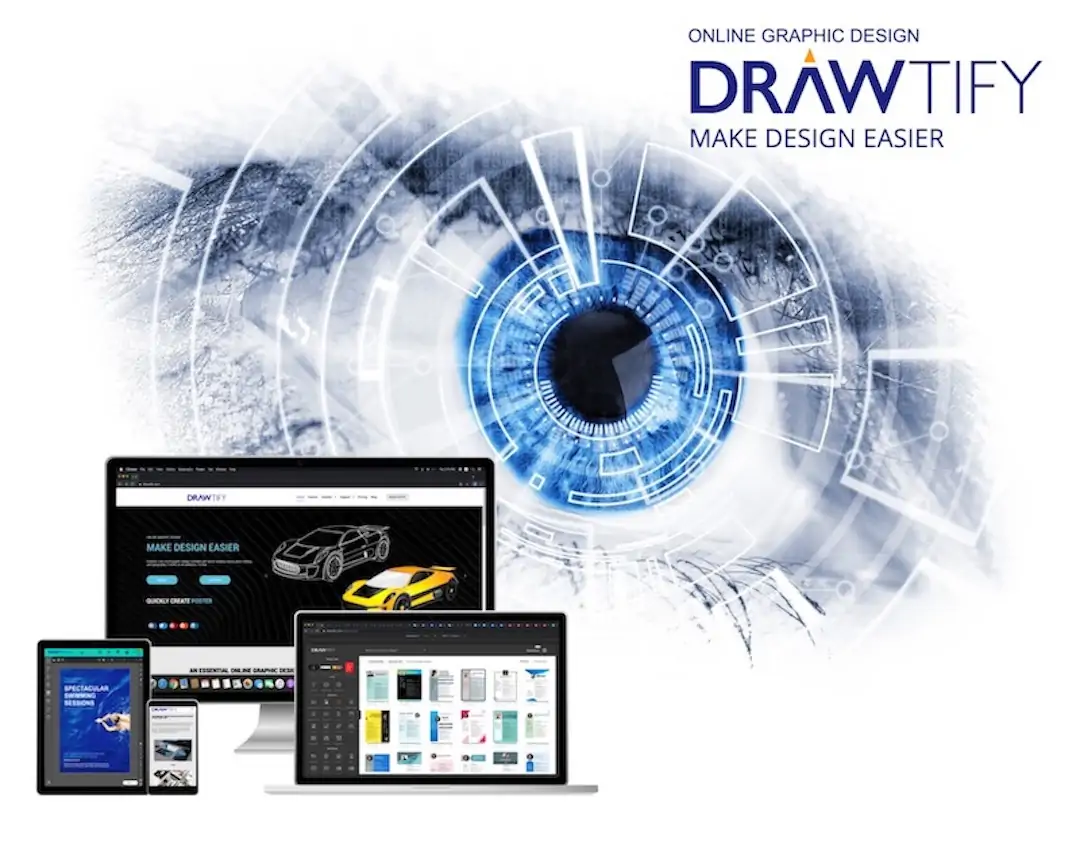 The fastest way to use Drawtify to create a catalog:
First, enter the Drawtify Design Center, and then click "Catalog" on the left.
Then, select the desired catalog template in the template library. And click the template to enter the design editing page.
Then, double-click the text in the template to modify the name, tagline, information, data, etc. Here, if you need to use your own logo or photo, you can upload and replace it. If there is no logo, you can use Drawtify to make one immediately.
Of course, you can redefine icons and colors.
Finally, after a few minutes, you will create a custom catalog.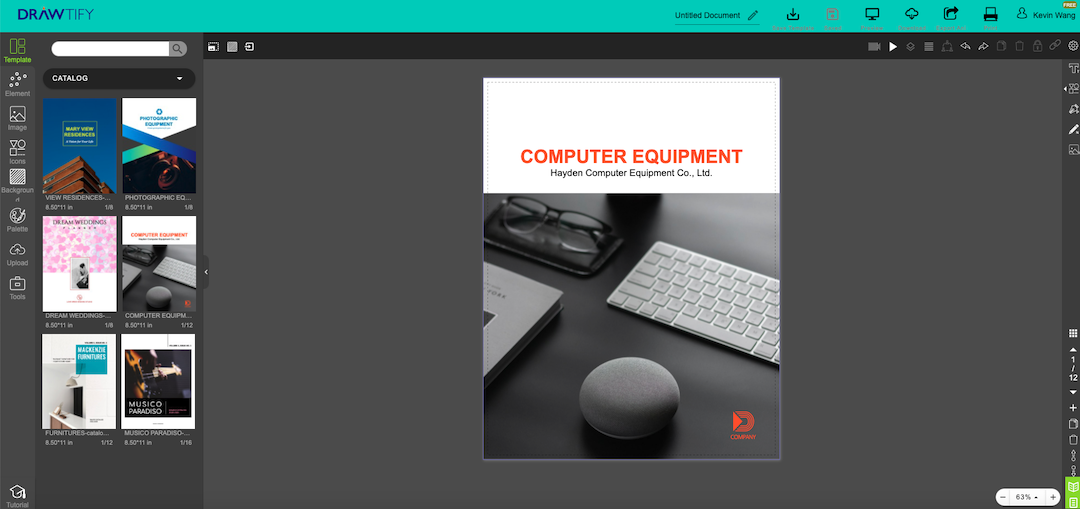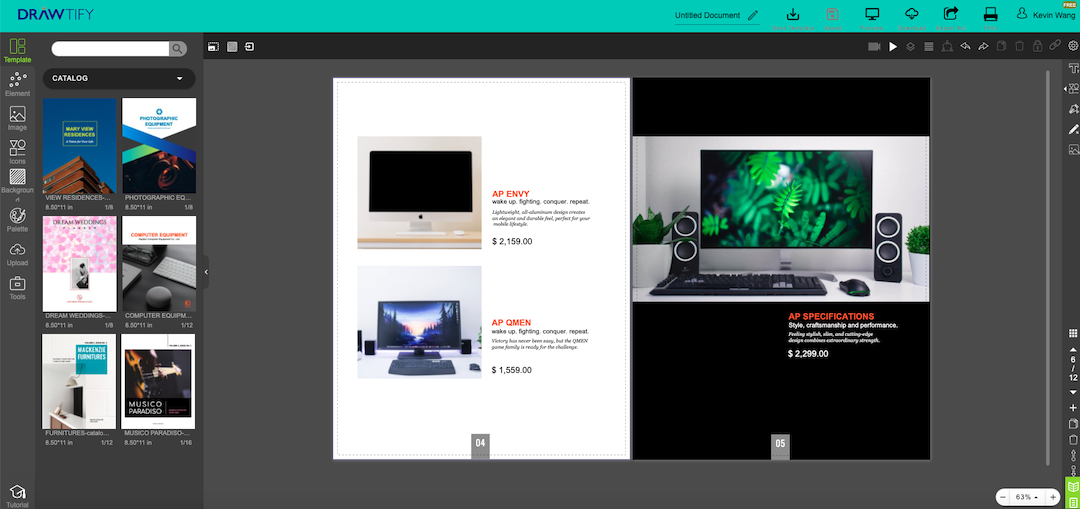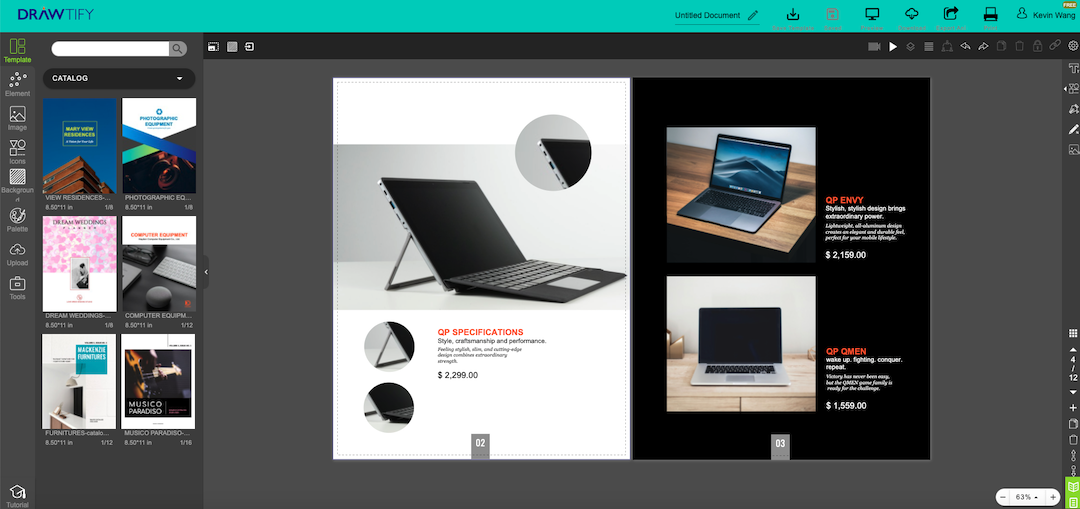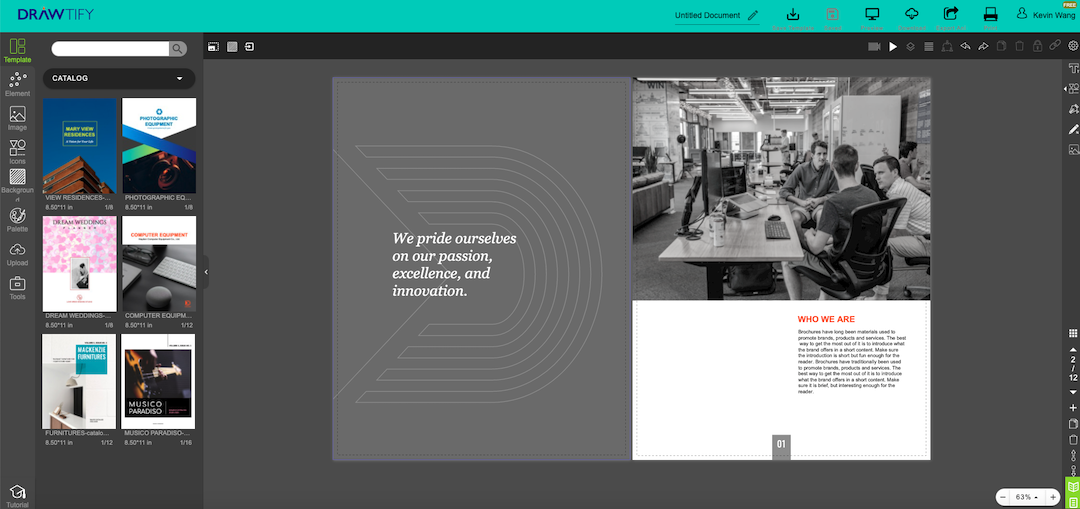 The recommended steps for using Drawtify to create a catalog are as follows:
First, browse more catalog templates to inspire your creativity.
Then, click on the template closest to your commercial brand, product, or event to enter the design editing page. Or create a blank file first.
Then, use Drawtify's rich toolbox and easy-to-use professional design features. To creatively modify or add special effects, please customize shapes, colors, etc.
For example: Use vector drawing to create unique fonts or icon shapes. Use the color editor for richer color fills. Adding the "3D" function can make the catalog more visually influential. You can even add barcodes and QR codes to make the catalog more unique.
Finally, get an eye-catching catalog that is more suitable for your business.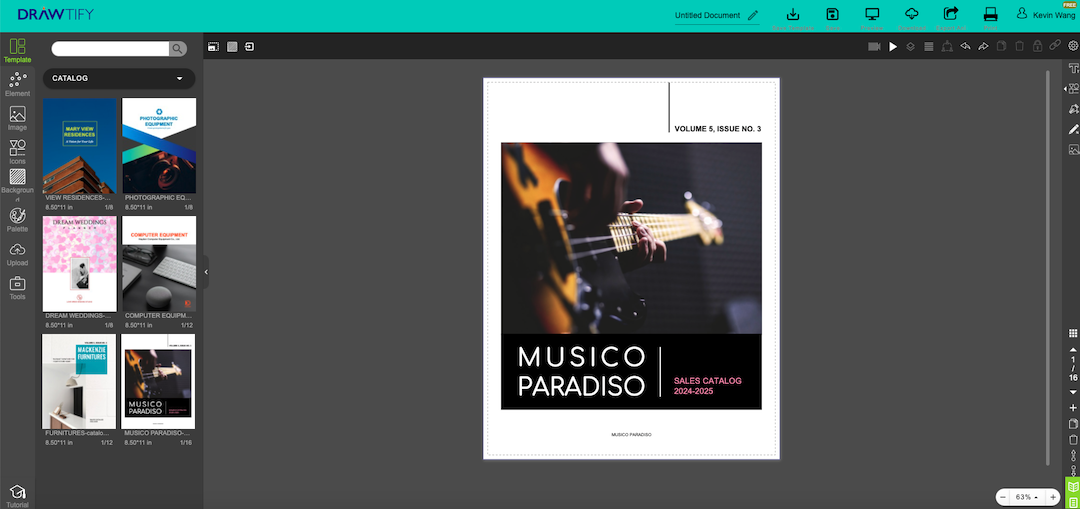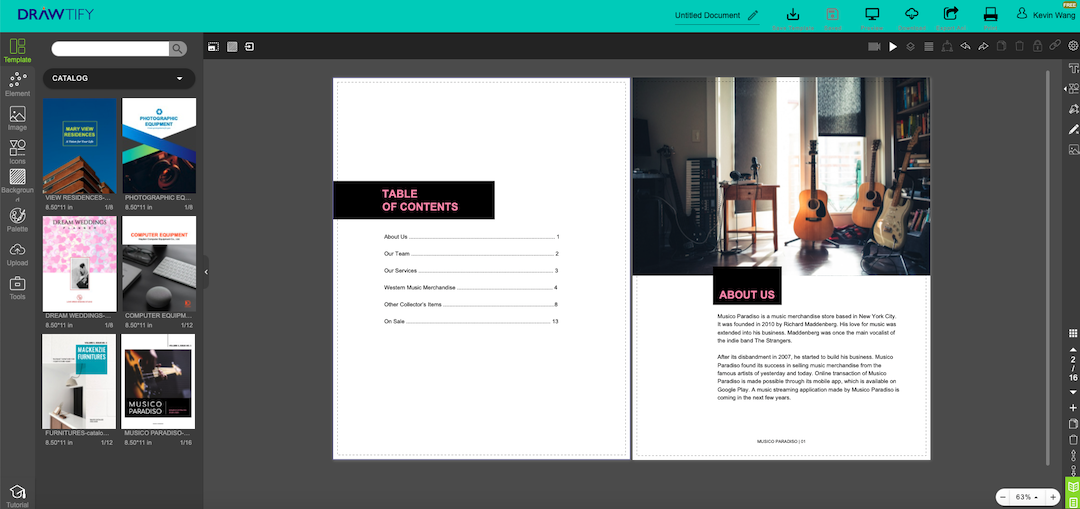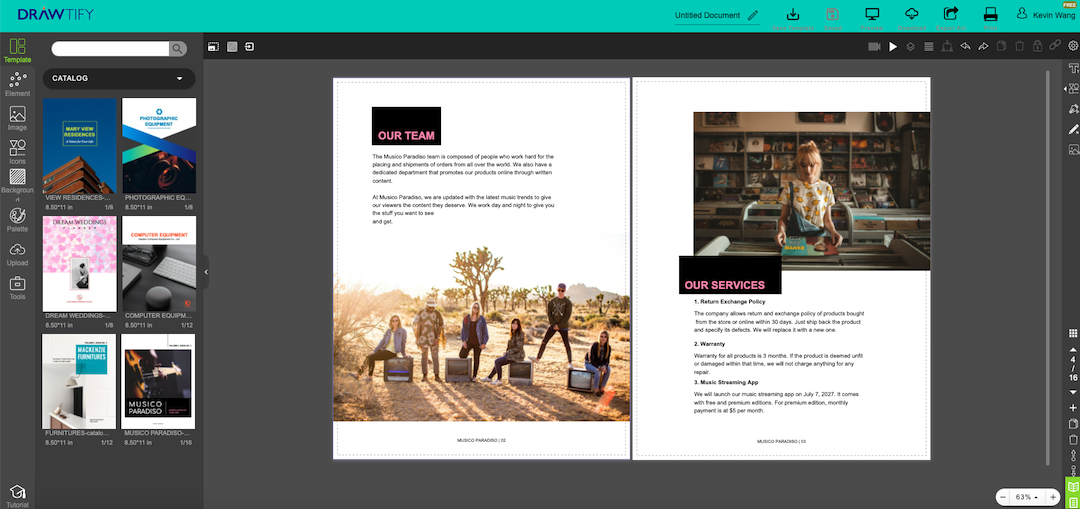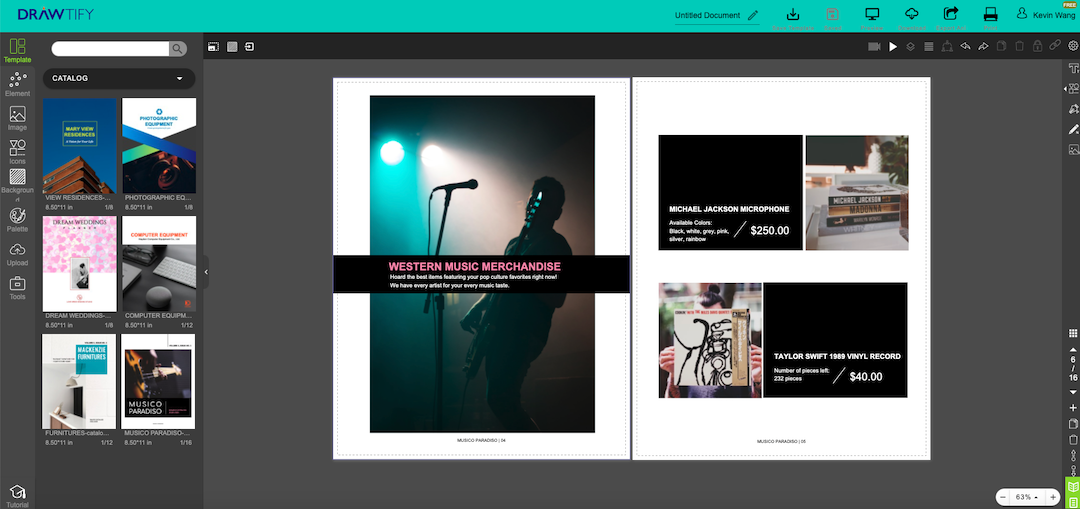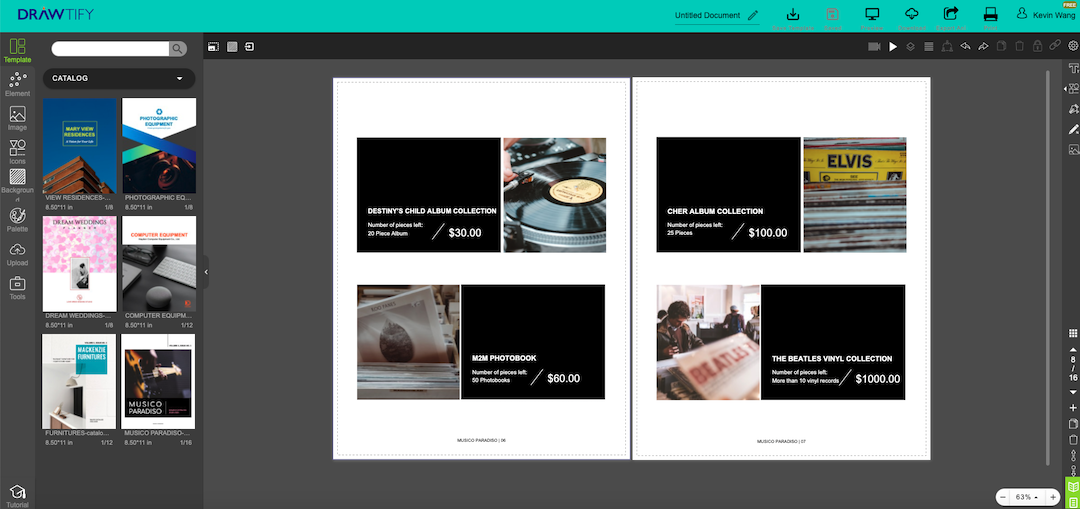 Start! Create a catalog online! And it's free!
All you need is a Drawtify account.
No download, expensive design fees, learning difficulties. No need to find design materials across platforms and worry about any copyright issues.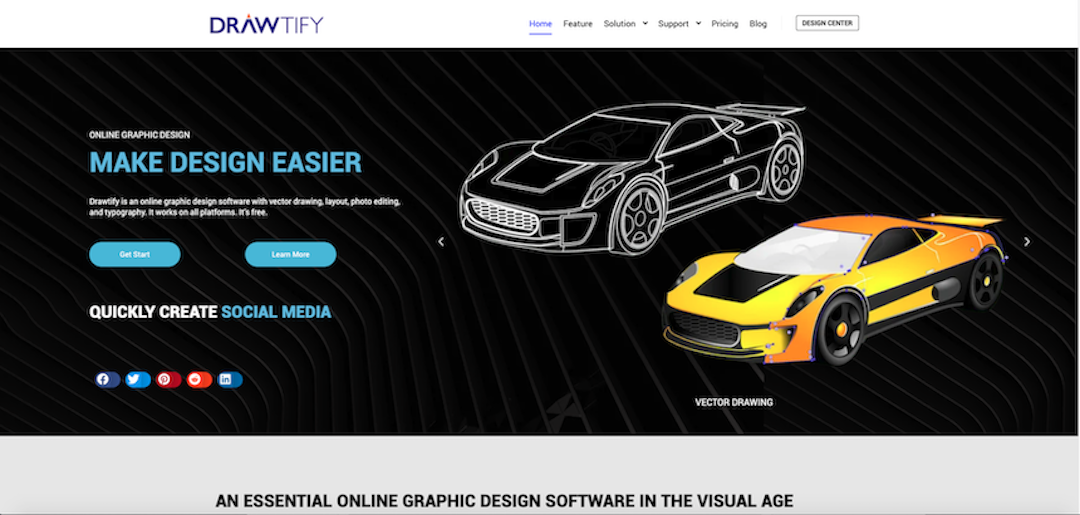 Drawtify, make design easier. Drawtify is an online graphic design software with vector drawing, layout, photo editing, and typography. It works on all platforms. And it's free.