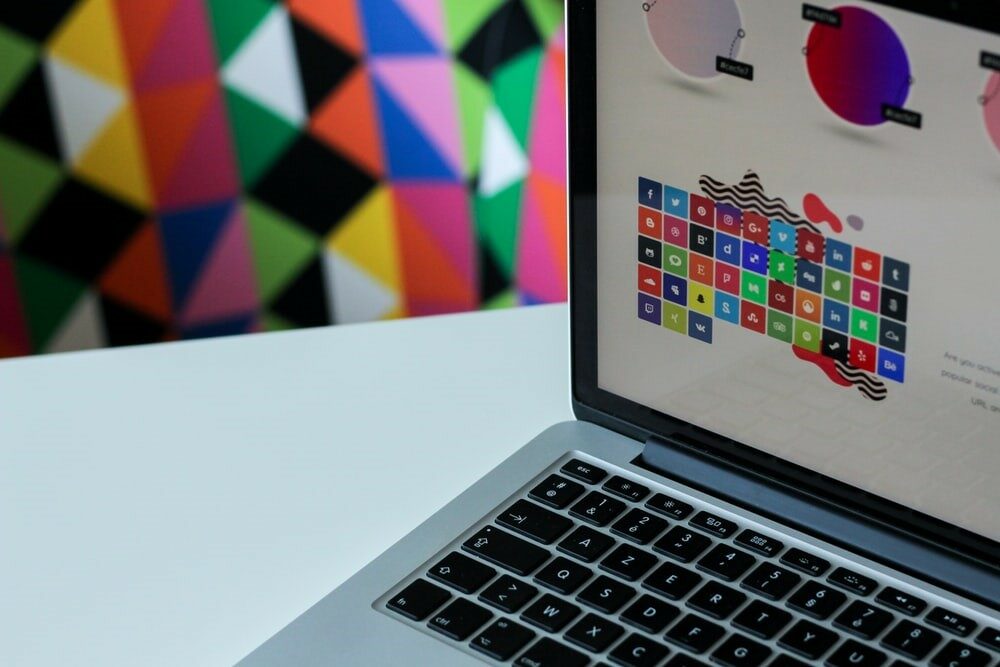 Every company has a message to convey. However, using text alone isn't enough. As the saying goes, a picture is worth a thousand words. Choose the right graphic design software, you can reach out to a wider variety of people, and be more successful in evoking emotions, communicating information, and sending out a message. This is why 78% of marketers use graphics design when posting to a channel.
What is the software used for graphic design? There is a lot to choose from, and each one has its own set of tools, features, and pricing. If you don't know what you're looking for, the list may overwhelm you. It is best that you first determine what kinds of graphic designs your company needs, the resources you're willing to spare, and who will be creating them.
Aside from those, here are other factors you need to consider when choosing the right graphic design software for your company.
1. Easy to use
When choosing for the right software, it is important that it is easy to use. After all, the purpose of having one is to make designing more efficient and easier. If it is too complicated, it might take longer for your company to produce anything, and thus, wasting more time and resources in the process.
Navigable graphic design software has its benefits. It ensures that anyone can use it to create designs without prior training or background on the software. Users can be more productive with it. And you don't have to spend too many resources on training people how to use it. An easy to use program will let you jump right into creating graphic designs in no time.
2. Tools and functionalities
Now that design trends in 2019 have evolved, it is essential that you find a software that will give you the freedom to recreate your vision. There are those that let you create 3D designs. Others have animation tools to create the gif. There are those with extensive typography libraries that will save you the time from downloading suitable fonts for your graphics. Some graphic design software even has integrated photo editing tools.
A software with a comprehensive set of graphic design tools will let you create more unique and personalized designs. Likewise, users won't have to look for other programs to achieve a specific look for their project. However, too many options may make the software too difficult and complicated to navigate. Therefore, you must keep in mind the competency of the user as well.
3. Customizable templates
Graphic designs can come in different forms, so having ready-made templates to guide you will come in handy. This is especially useful for those who just need basic designs or those who are still new to graphic designing. Most free online graphic design software provide simple, customizable templates where you can just add in the text, put some personalized touches, and have it ready to go.
On the other hand, you can also use the templates to draw inspiration from. This lessens time in brainstorming and coming up with new ideas. It can also serve as a reference for users as to what a specific design should like such as flyers, posters, booklets or others. Some software will provide layouts for graphic designs depending on the platform it will be placed in such as Facebook, Twitter, Instagram, etc.
4. Supported file formats
Each graphic file format (i.e. png, jgp, gif, etc.) has different properties for specific uses. One type of graphic design might not work with one file format but might turn out great with the other. For example, users can remove the background on png files and make it transparent but can't do the same on jpg/jpeg files even though both look almost the same.
A software that can open and edit various file formats is important. This will ensure that the design you come up with will turn out exactly as you envision it to be. Wrong ones might result in missing photos in your website or a bad print job for your design.
5. Multiplatform compatibility and accessibility
The ability to create graphic designs in the convenience of your preferred device can boost productivity. You can be comfortable while you work on your phones, tablets or desktops. In fact, having an online graphic design tool may just be the best way to go.
With it, you can continue your project anytime and anywhere. The ease of transferring from one device to another ensures that you keep your ideas from slipping away. You don't have to worry about spending money on compatible hardware because you will only need a web browser to access your designs. This also adds another layer for your data's security since they will be stored online. Even if you accidentally delete the file on your device, you can still download it from the web. This also makes files easier to share and embed in other platforms.
Get creative
Graphic design is an integral part of any business' brand journey. Investing on the right software can help you churn out the designs you need to convey your company's identity to your customers, while making it look professional.
Each software has their own unique sets of tools, so it is essential that you determine what your company needs and evaluate your resources. Look into a graphic design software list to see the varieties of programs available out there. You can also check out Computer-Aided Design or CAD alternatives from this CompareCamp list.
How to Choose the Right Graphic Design Software for Your Company