Art text is a way to make text have special effects. Generally, art text is only used as a graphic design element that appears in other design projects, such as banners, posters, social media pictures, and videos, etc. Of course, it can also be independent graphic design work, such as an eye-catching art text logo. In addition, art text can also be unique artistic typesetting. So, how to create exquisite art text?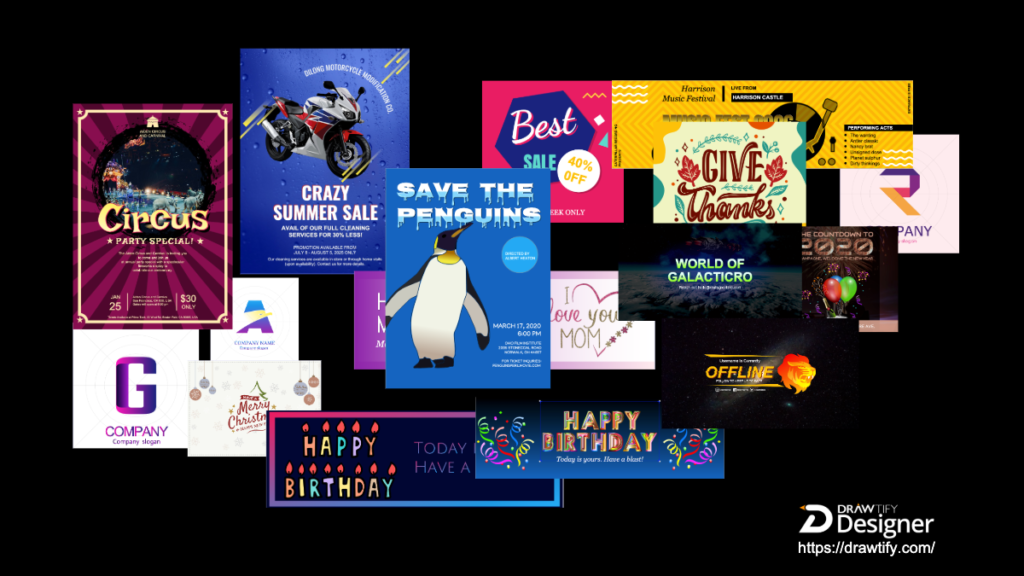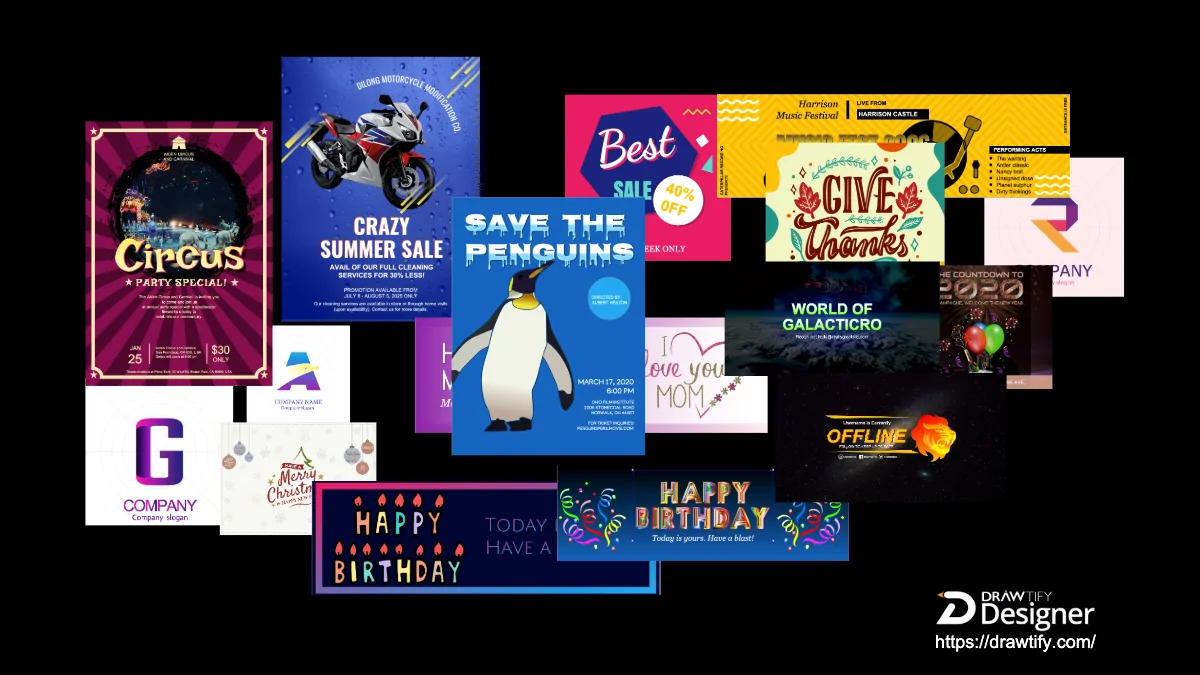 For non-designers, the creation of art text usually can only rely on simple generating tools, such as Wordart. But obviously, its main service is for publishing, and its artistic effect is relatively simple and difficult to customize 100%.
Of course, for experienced designers, you can create them with powerful and expensive professional graphic design software. For example, Adobe Photoshop, CorelDRAW. But obviously, it has a very steep learning curve.
It can be seen that creating beautiful and unique art text is not an easy task. Especially 100% non-designers.
Therefore, it is recommended that you read this graphic design guide. It will take you to quickly understand the reliable art text design tools, and provide you with the most valuable help.
Join Drawtify.
Start enjoying the trusted art text design tool.
Drawtify is not only a super user-friendly online graphic design software but also brings a pleasant graphic design experience. The important thing is that it not only has rich graphic design functions, built-in design resources, and editable design templates but also easy to use with almost no learning curve. Anyone can use it to create almost all exquisite graphics, including art text that catches the eye.
Built-in rich art text templates, and art text logos.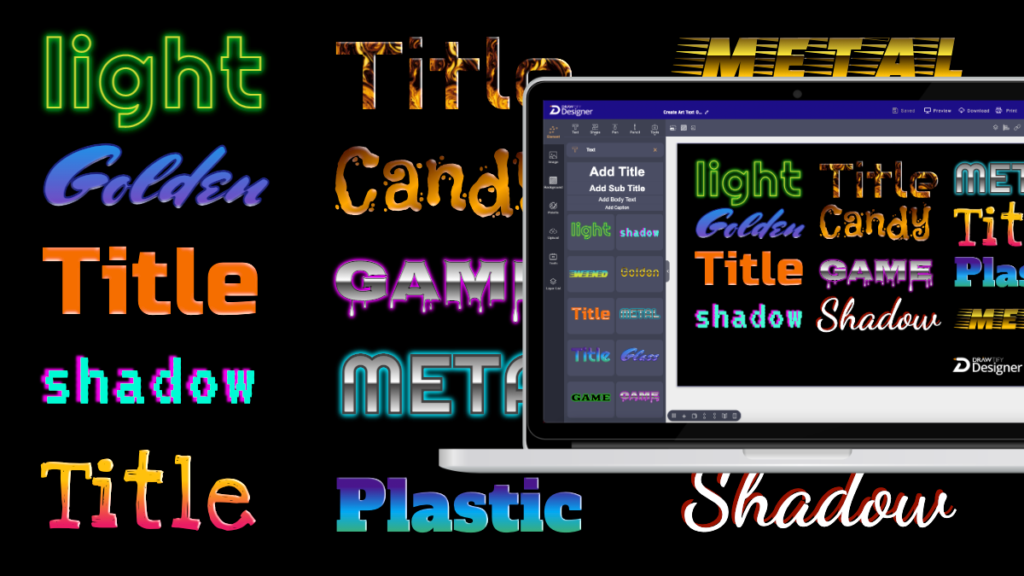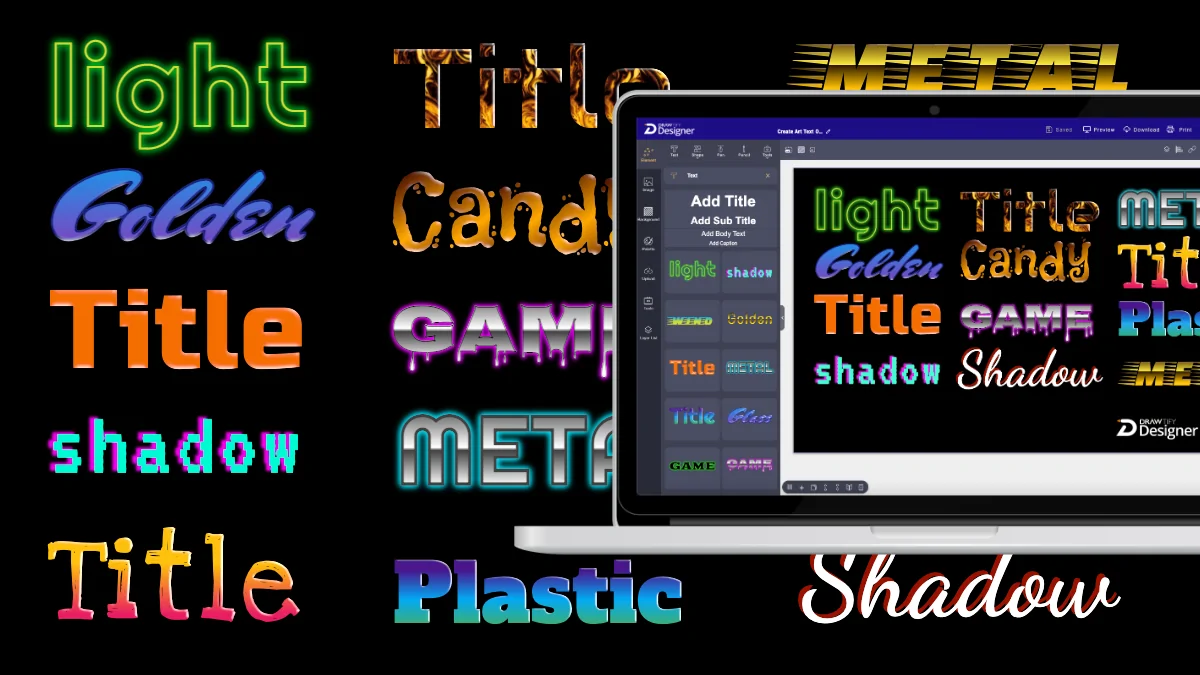 2. Built-in rich special effects tools. Just click the special effect style template to use immediately, and support 100% customization.
3. With the help of a complete vector editor, you can create unique art layouts with 100% customization.
4. Use "text to shape" to create unique artistic shapes or add 3D effects.
5. A more complete filling scheme. For example, outline, gradient color, texture fill, picture fill.
6. With the help of the built-in animation editor, you can even create a video opening with art text.
Importantly, Drawtify supports permanent free use. Unless you need to download higher-quality graphics or animations.
Browse more art text template libraries or art text logo template libraries to stimulate your creativity.
For beginners or 100% non-designers, browsing them can not only stimulate your creativity, but also the best solution for you to easily create artistic text. Because you only need to click the mouse to use it immediately, and they all support you to customize it 100%.