Drawtify Designer is an Easy-to-use & Full-featured graphic design app for Mac & Windows & Web. It has almost no learning curve and is suitable for everyone. The price is only $39.99.
Built-in vector editor, photo editor, motion graphics editor, layout and typography tools, and a large number of effect filters, design plugins, and design resources (Including 1M+ HD photos, illustrations, backgrounds, 20K+ icon graphics, and design elements and color schemes).
Importantly, it has almost no learning curve. Therefore, it suits everyone and is an ideal graphic design app. Suitable for Mac, Windows, and Web.
You can easily download it on its official website for trial and purchase. You can also quickly find it in the Apple App Store. Or you will find it on many graphic design software listing websites, such as Softwareworld.

Main functions of graphic design app for Mac
1. Richer and more friendly design support
Built-in huge design resource libraries. Including 20K + icons & shapes, 1M + HD photos & illustrations.
Support for free updates, as well as an online version that supports permanent free learning.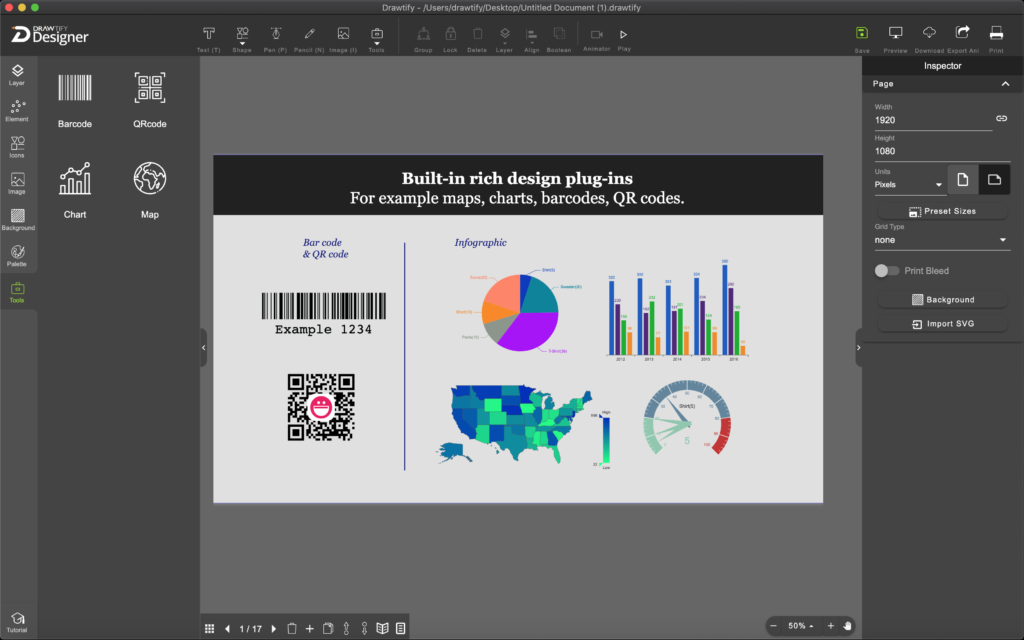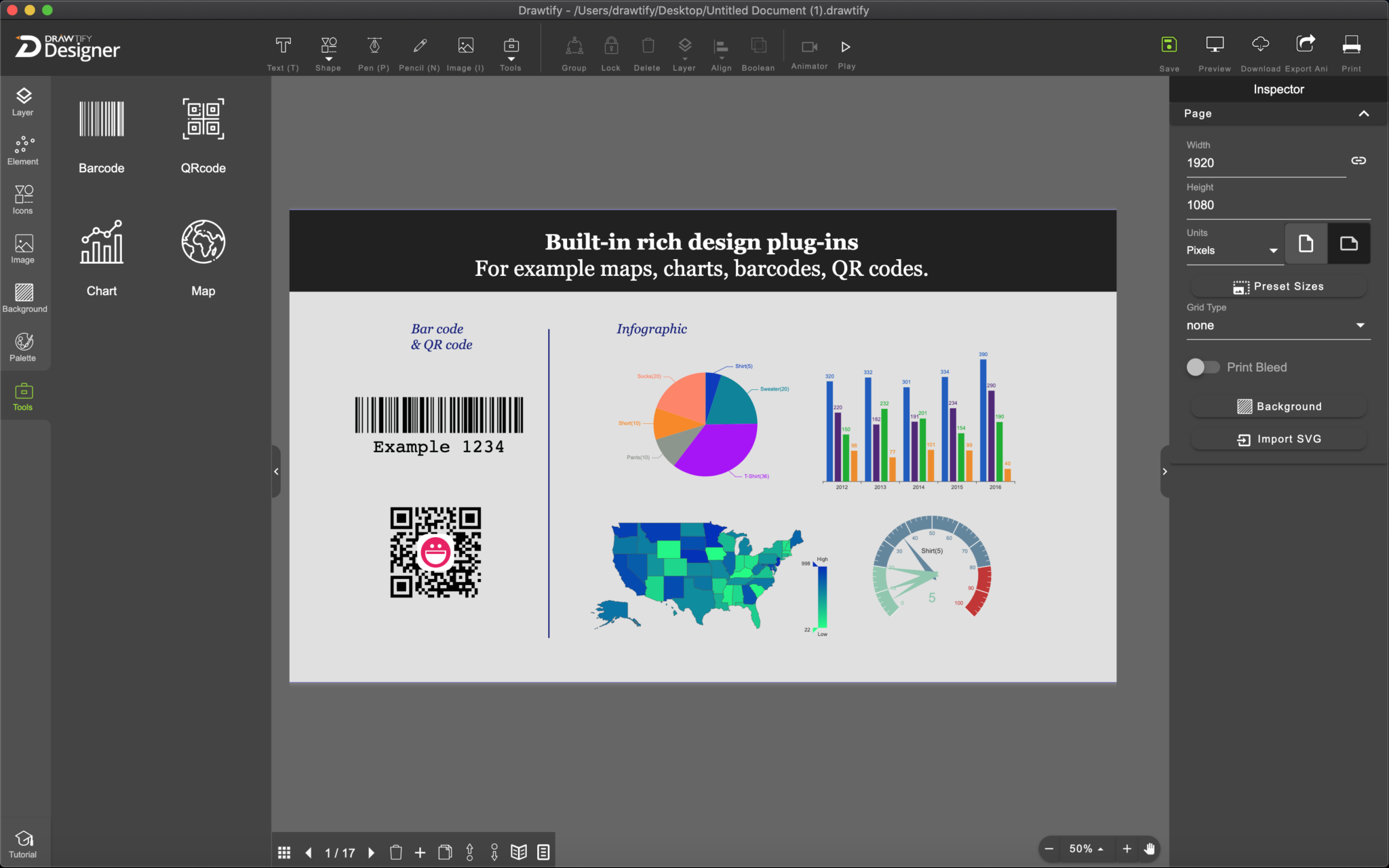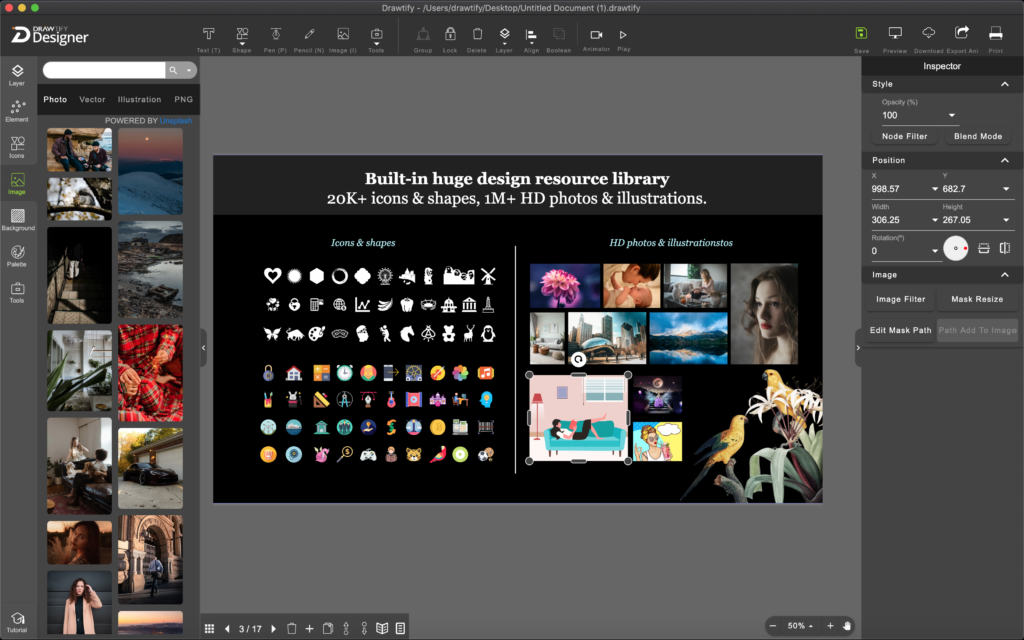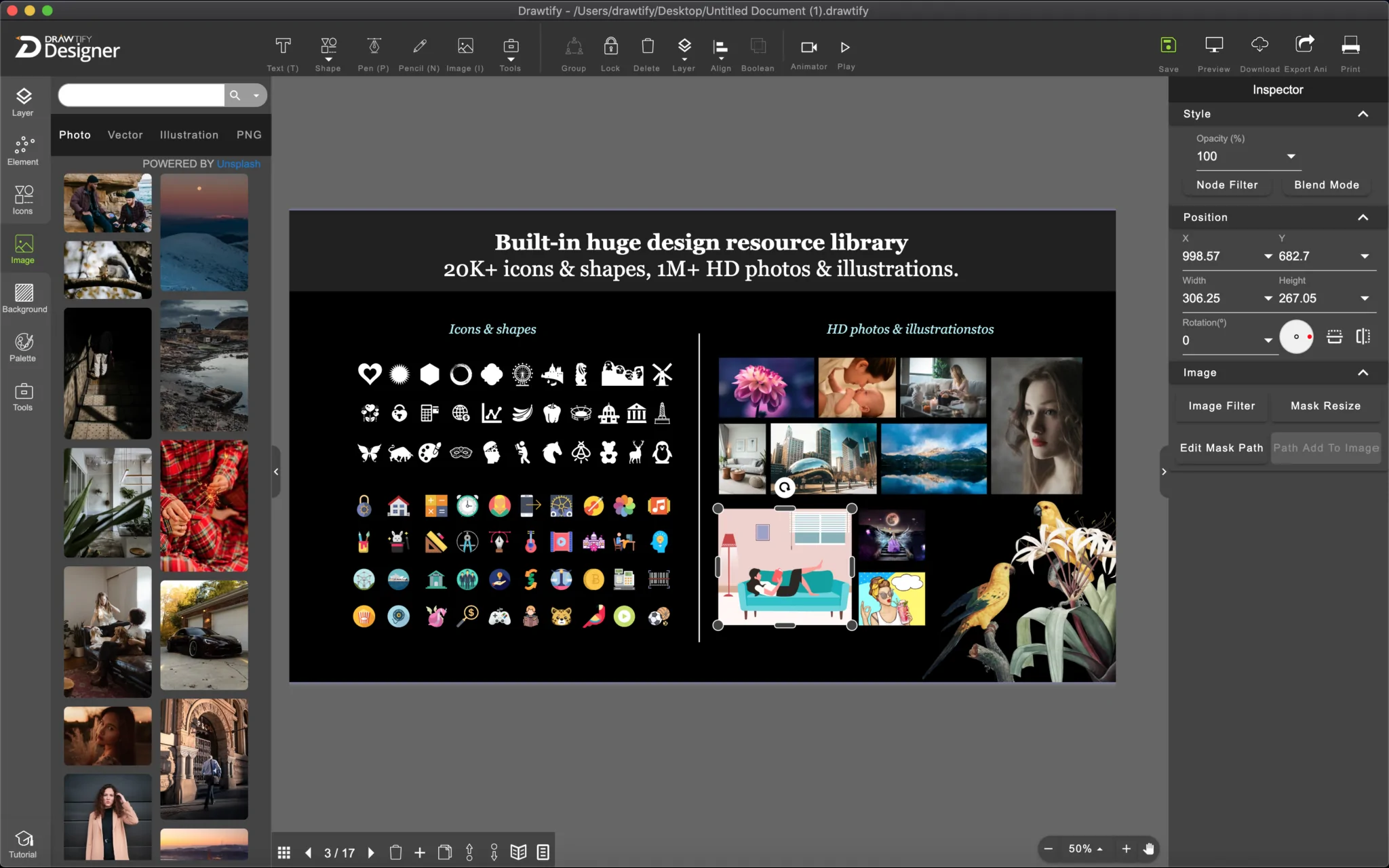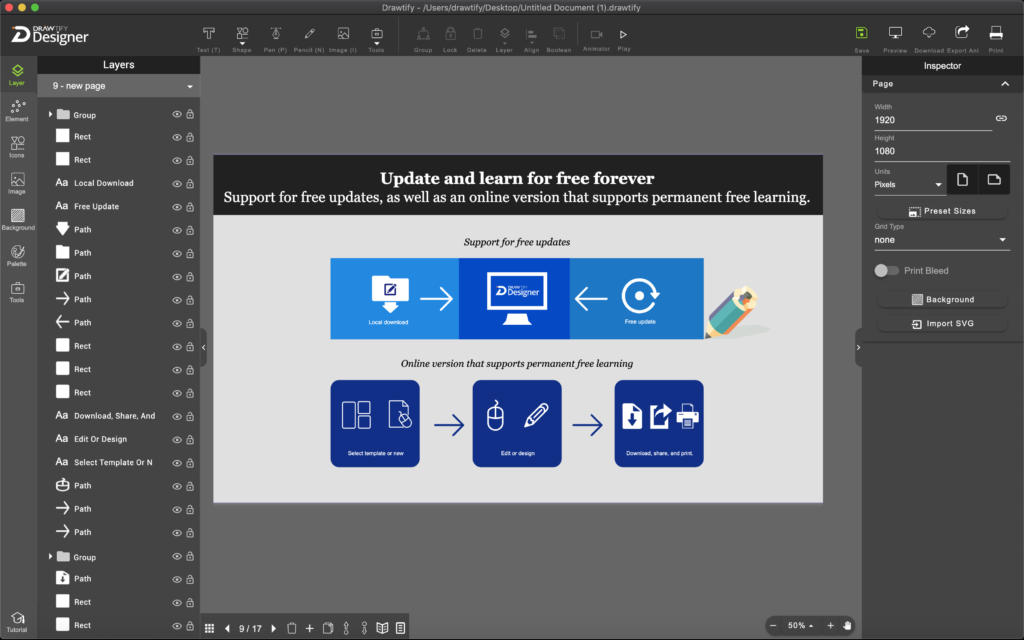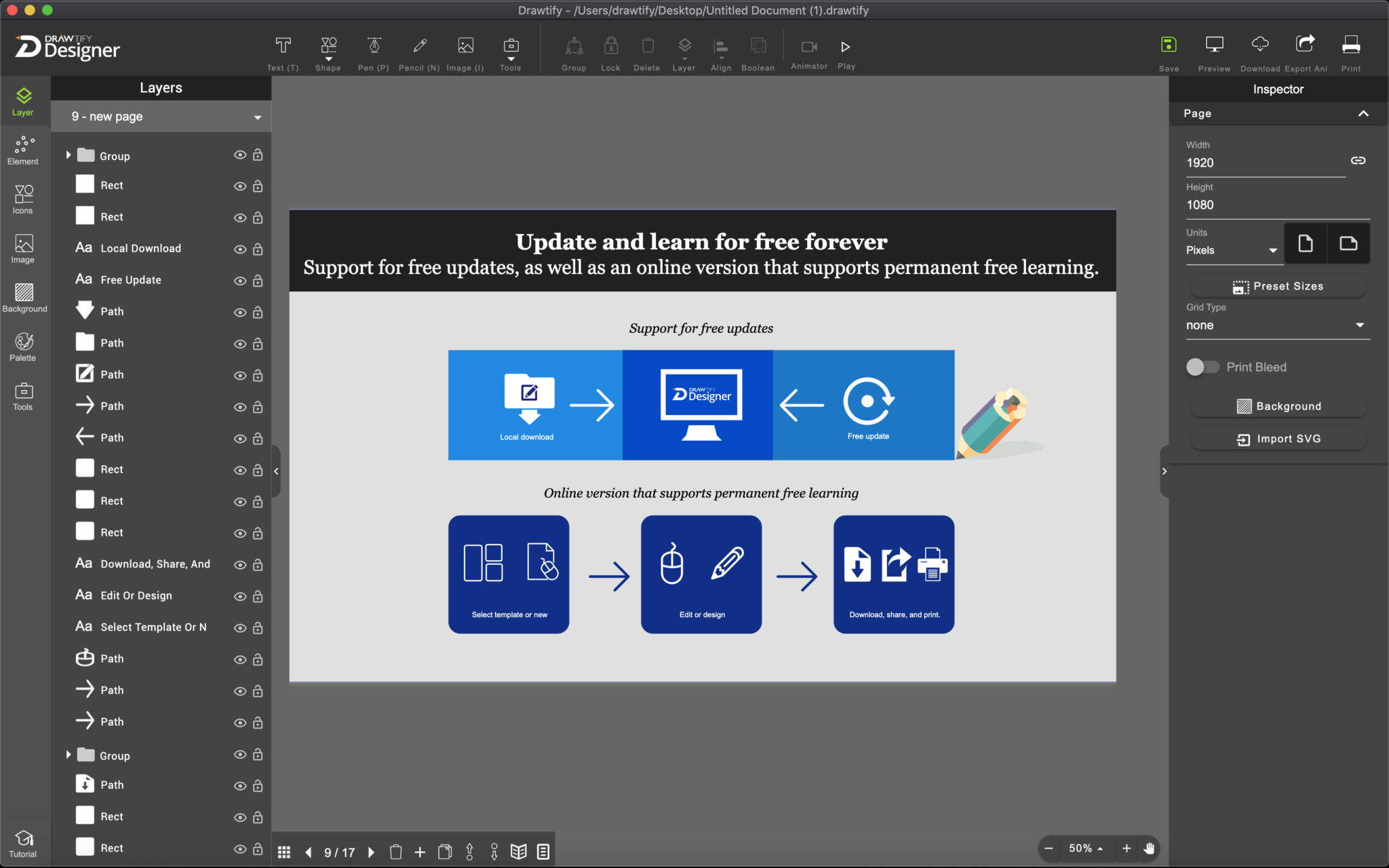 2. Stunning logo maker and vector drawing tool.
Drawing tools (pen, pencil) can quickly customize the shape.
Use smart tools to draw shapes more easily.
Import and edit SVG files.
Built-in Boolean operations can easily realize shape combination, subtraction, division, intersection, exclusion, etc.
You can choose "color", "gradient", "image" to fill and add effects.
3. Powerful photo editor and magic photo frame.
Optional saturation, contrast, brightness adjustment. Or use a preset template to achieve one-click operation.
Shadows, reflections, glows, internal glows, blurs, embossments, lights, etc. can be added.
The mask (cut) function can realize a one-click magic photo frame.
Combined with the vector editing function, you can easily achieve precise cutouts.
Intuitive transparency tools and flip tools.
Add montage effects to photos with one click.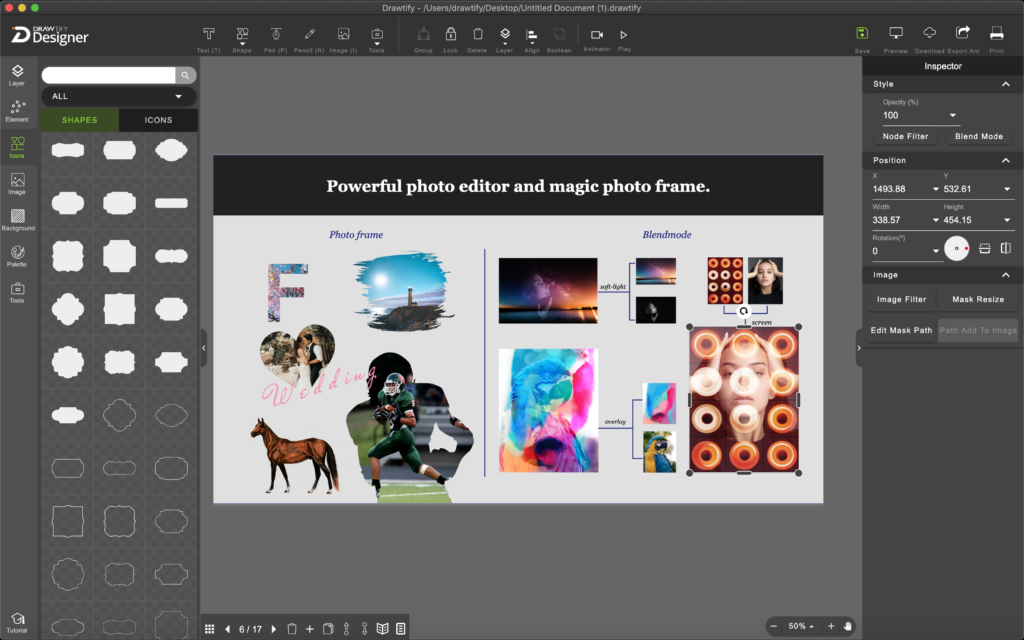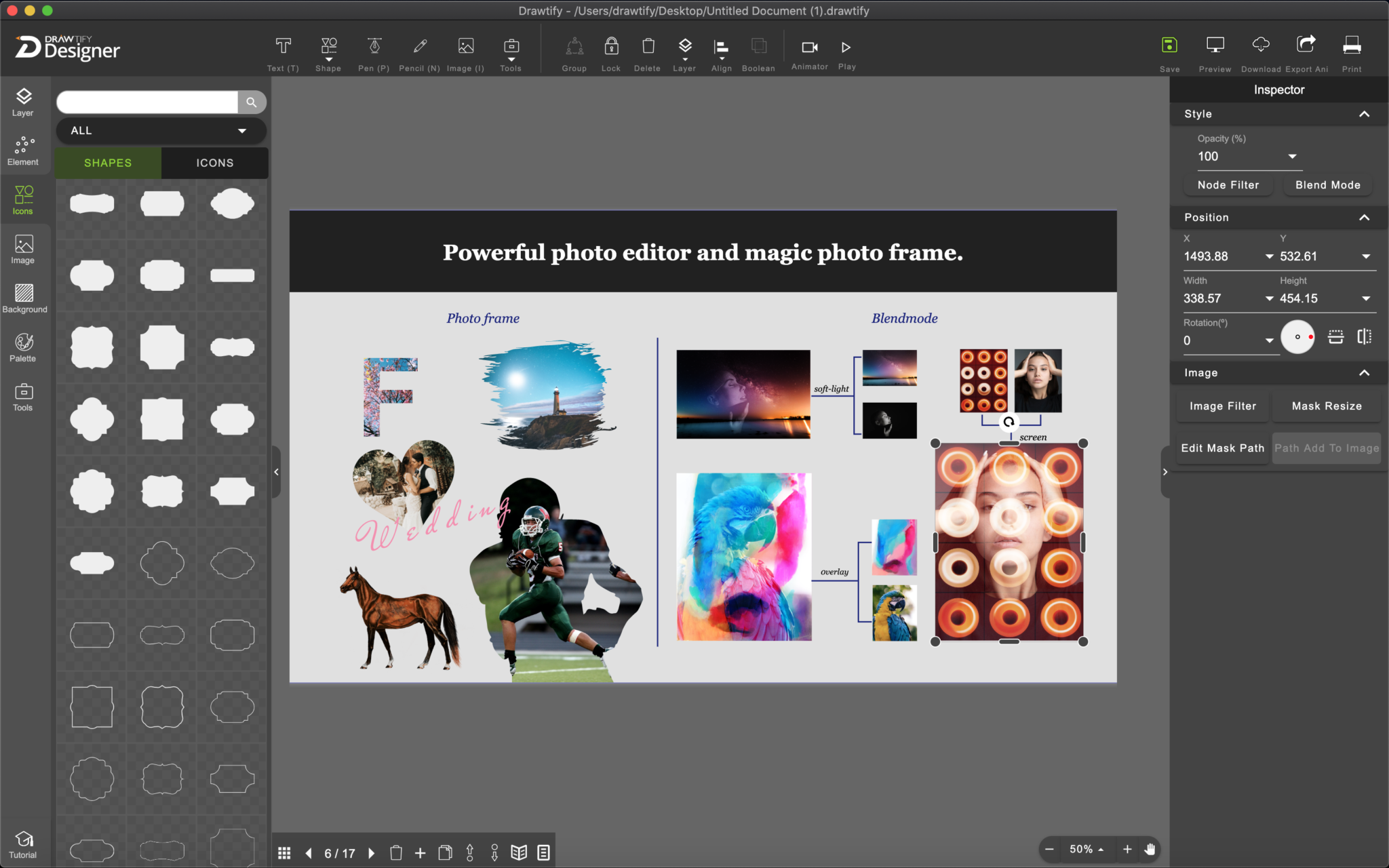 5. Fast page layout and artistic typography.
Reference line, zoom, layer, alignment, group, etc.
Drag and drop operations to replace photos, icons, and shapes to achieve a quick layout.
Choose font, font size, bold, italic, thin, underline, etc.
Quickly use alignment, spacing, lists, and fixed-width tools for typesetting.
Add "color", "gradient" and "image" to the text to fill the text and outline.
Choose "Text to Path" to create an artistic font.
The "text path" function can realize unique artistic typography.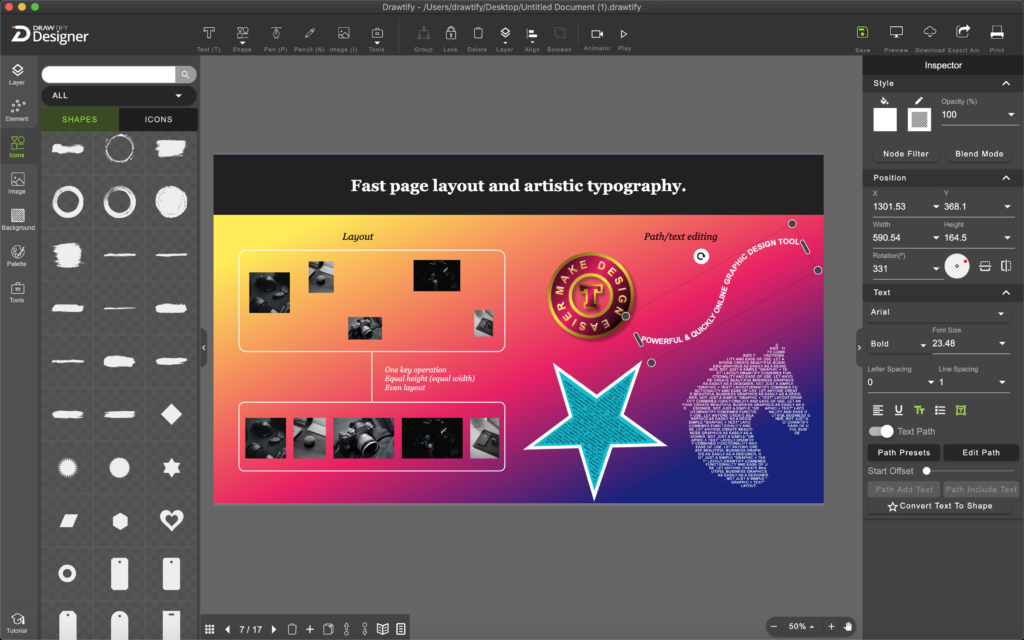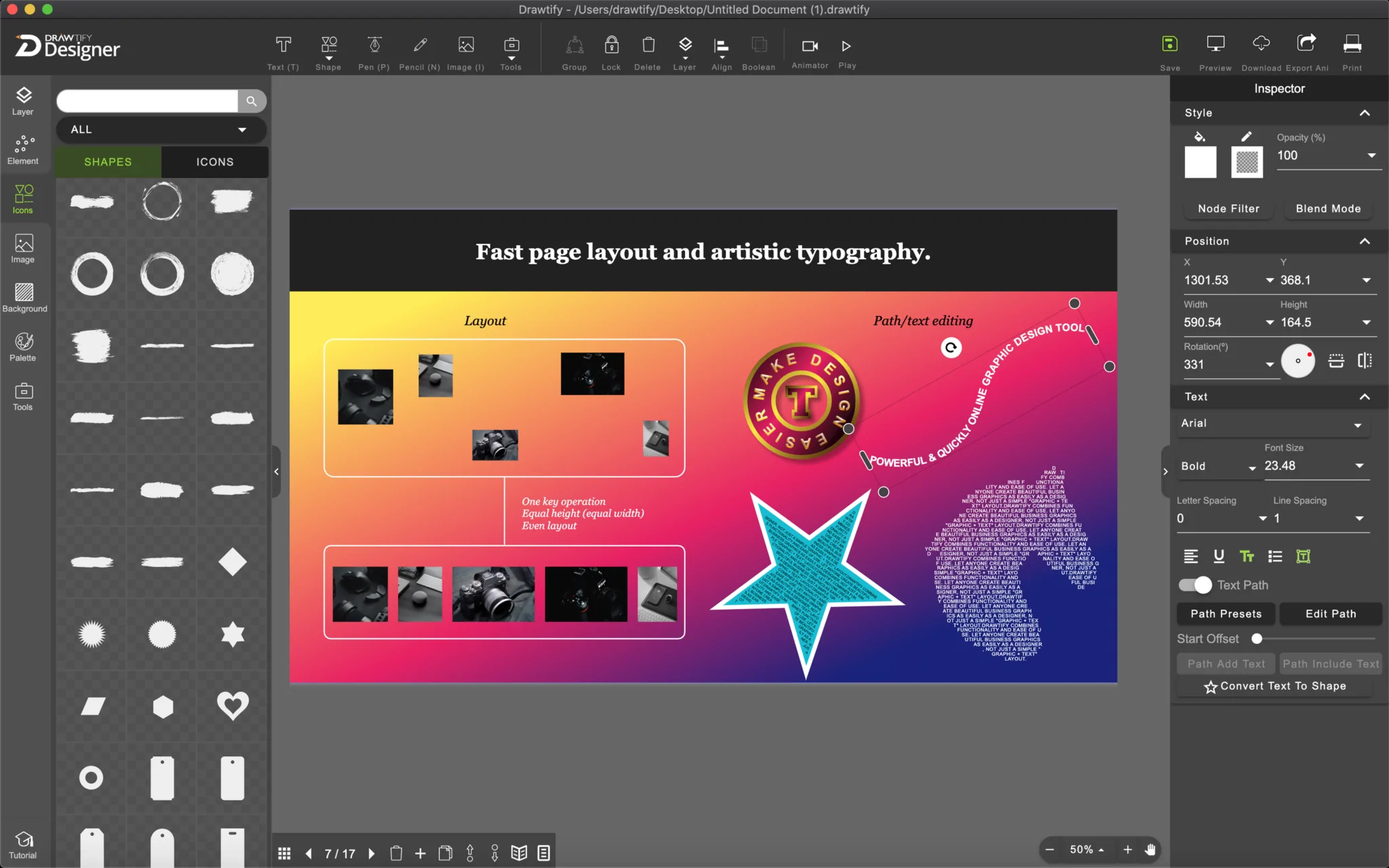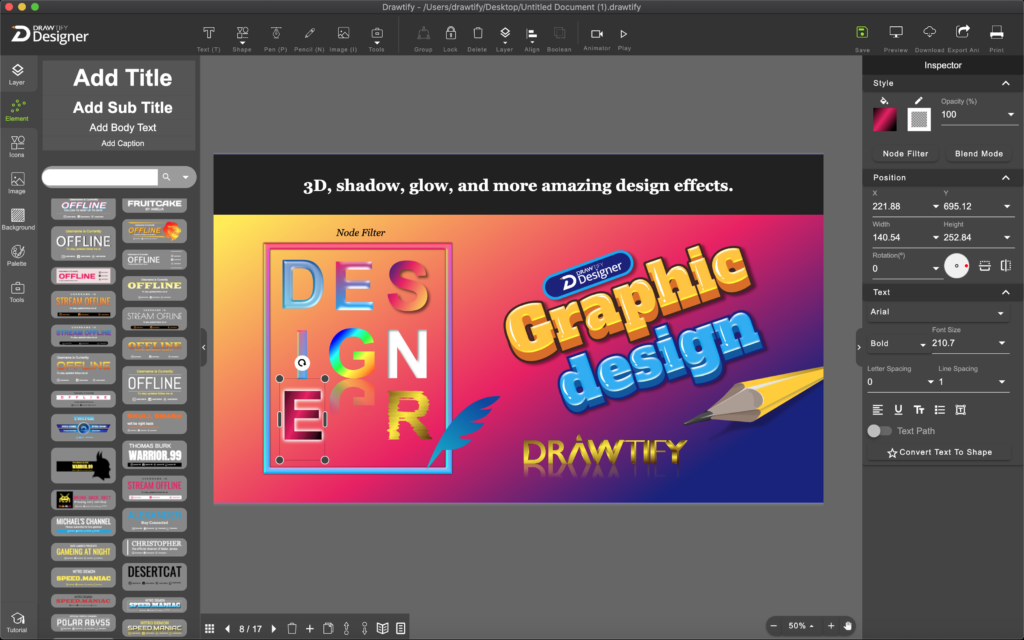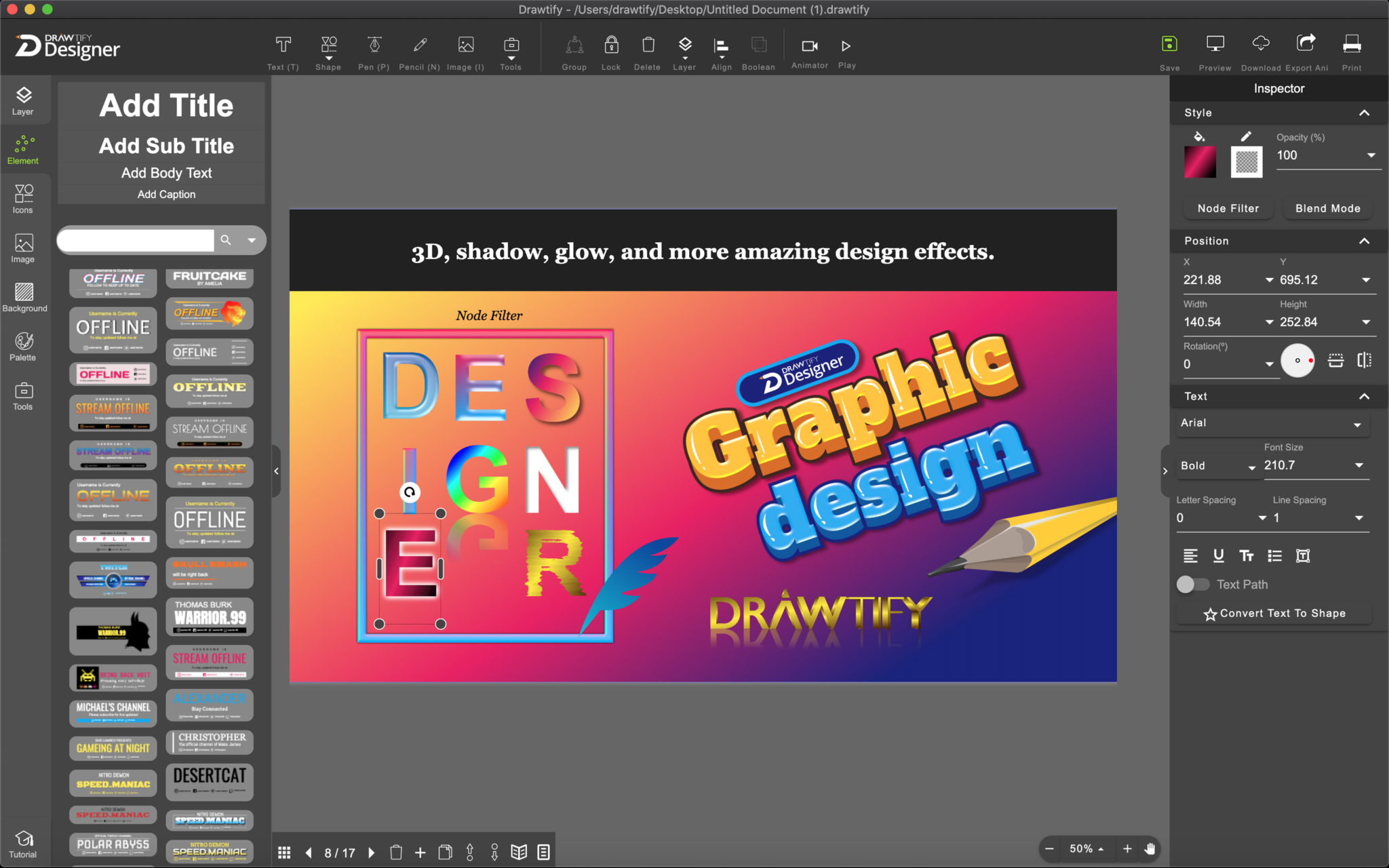 6. An eye-catching motion graphics editor.
Up to 27 basic movement instructions. Including: move along the path, fade in, fade out, blink, rotate, zoom, enter, exit, etc.
In addition, 14 text movement instructions will help you easily create richer dynamic text.
7. Barrier-free import, export, and print
Support for quickly importing JPG, PNG, PDF, SVG format pictures.
Supports HD output of graphic content in JPG, PNG, PDF, and SVG formats. And download the animation in SVG, GIF, APNG, VIDEO (mp4, WebM) format.
Support black and white window preview graphic design tasks (including motion graphics).
Supports direct printing and built-in intuitive printing settings.
8. Built for Mac
Full support for MacBook Pro's Touch Bar and Force Touch trackpad.
Use a powerful graphic design App to create all the beautiful graphics you need
Use the logo maker and vector editor. Quickly create logos, icons, shapes, artistic fonts, and beautiful illustrations.
With the help of a motion graphics editor. Easily create motion graphics to attract people's attention. For example, dynamic logos, icons, lines, shapes, titles, etc., and even fascinating videos opening.
Easily create graphic publications with powerful and easy-to-use publishers. Including business cards, ID cards, greeting cards, gift cards, postcards, invitation cards, labels, certificates, resumes, letter paper, covers, invoices, posters, flyers, menus, banners, newsletters, infographics, reports, booklets, brochures, catalogs, Email, social media pictures, etc.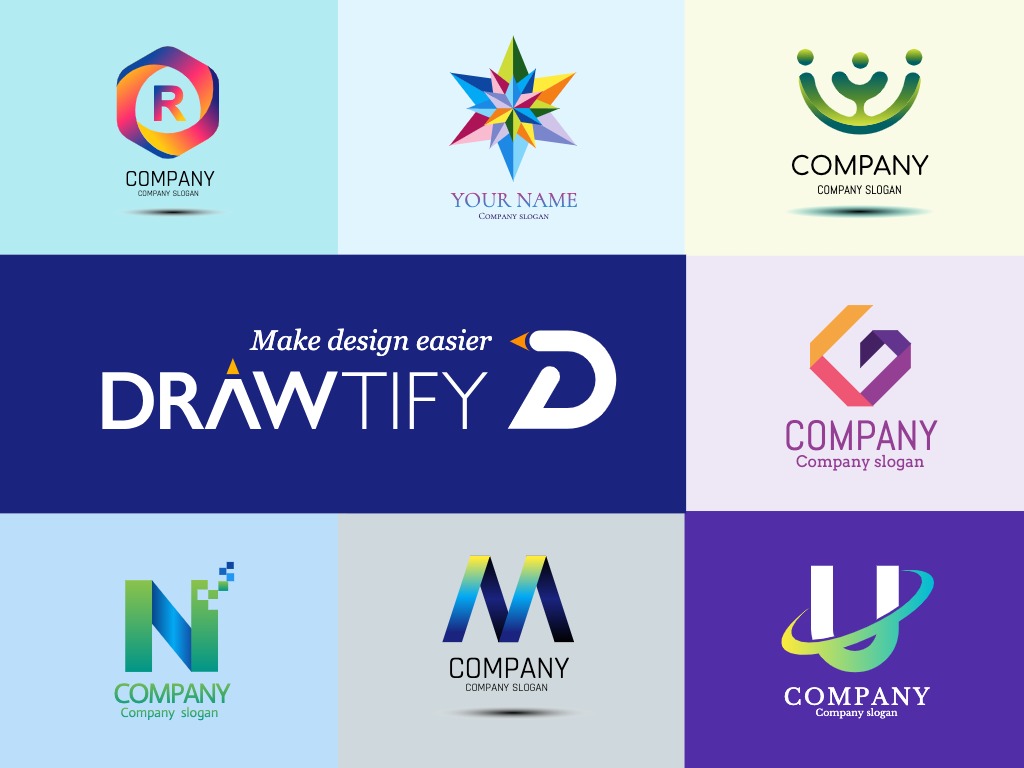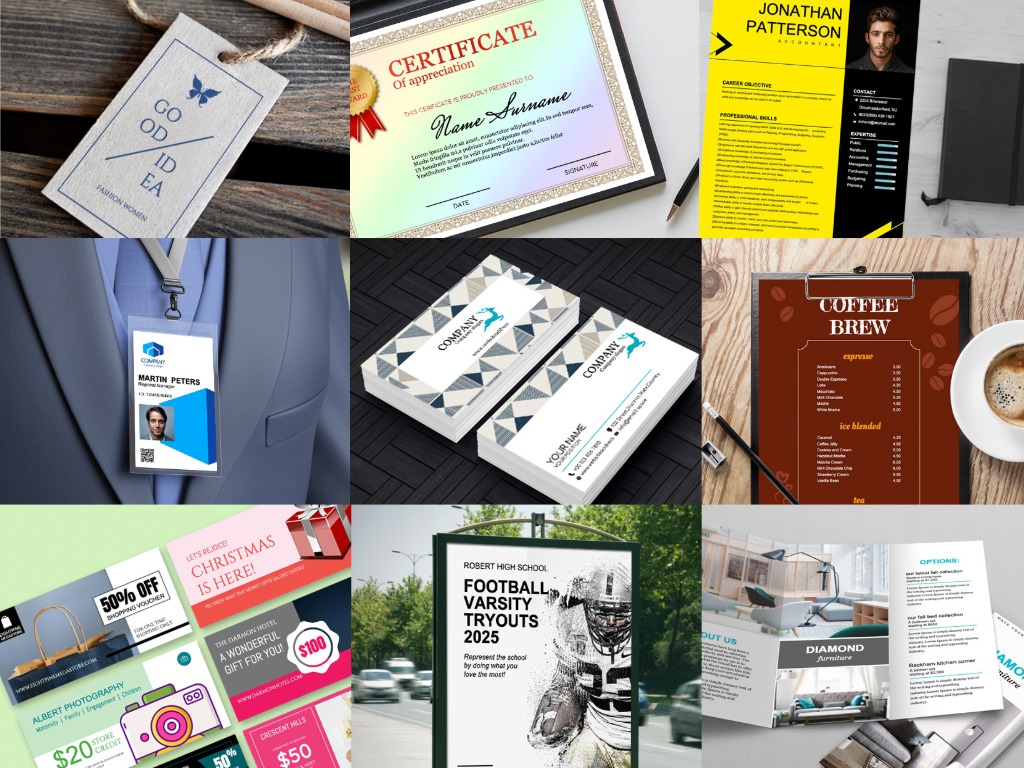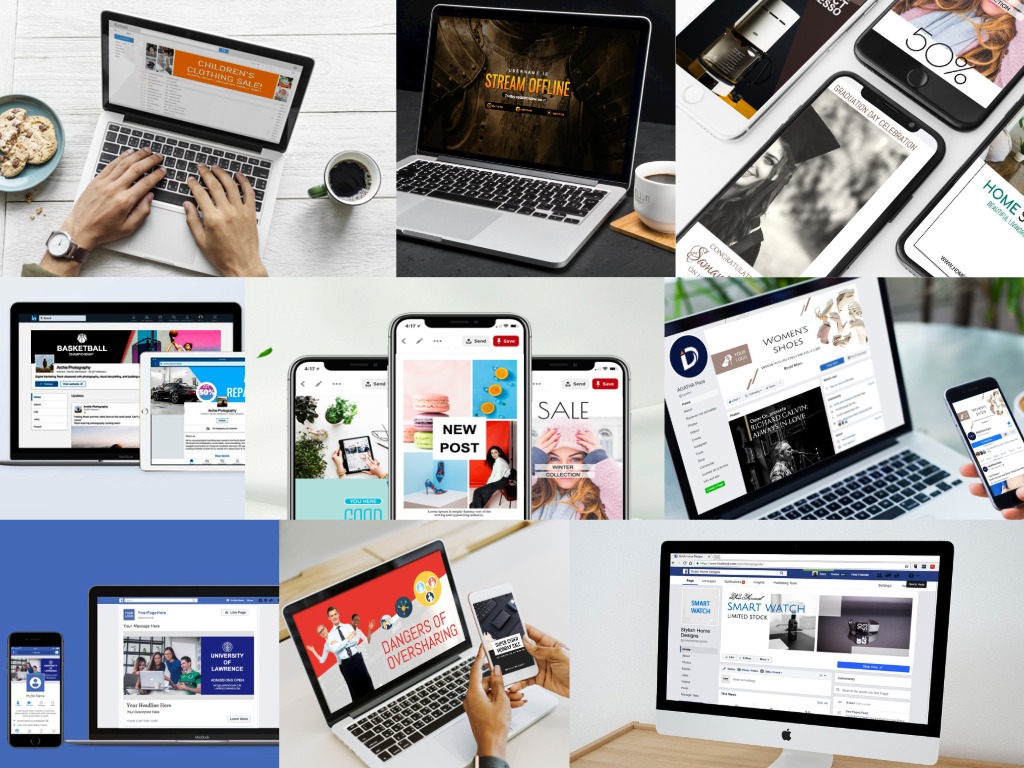 Make design easier!
Drawtify Designer is a powerful publisher, graphic designer, motion graphic editor, and vector editor. And online graphic design software.
In addition, there are 3 versions of Drawtify Designer, including a new graphic design app for Windows and Mac, and online graphic design software for the Web. Therefore, it is an ideal design tool for creating various graphic content (including motion graphics) anytime, anywhere.