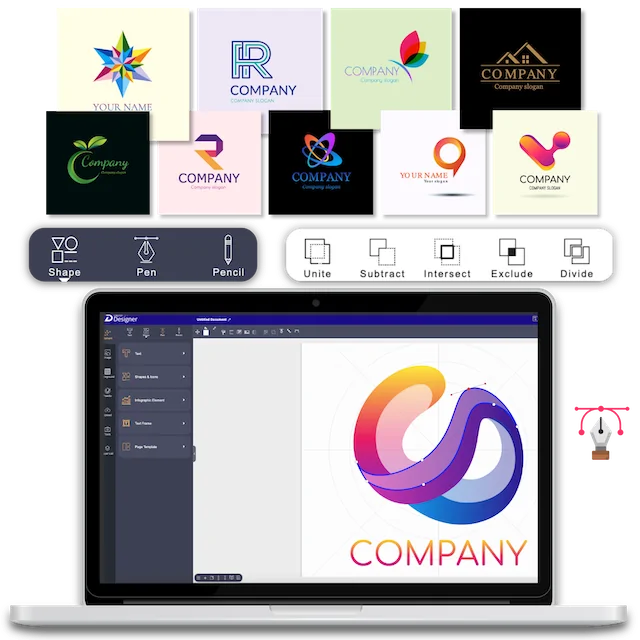 An online vector graphics editor that can help you easily create exclusive vector graphics.
Vector graphics are sometimes irreplaceable, for example, so you need to zoom in 100 times and still need to maintain a clear logo.

Therefore, it is recommended that you use this online vector editor to create vector graphics. For example, vector logos, icons, shapes, artistic fonts, and beautiful illustrations.